Côn Đảo also knows as Côn Sơn, Côn Lôn, is an archipelago of Bà Rịa – Vũng Tàu province. The island is no longer a "hell on earth" but has become a favorite tourist destination, a paradise for many domestic and foreign tourists. Especially with stunning strips of sand and turquoise water, this is one of the best places for you to dive, go fishing or just simply relax on the beach. Here is a list of all beaches where you can visit by motorbike or taxi or, in some cases, only on foot in the islands.
An Hải Beach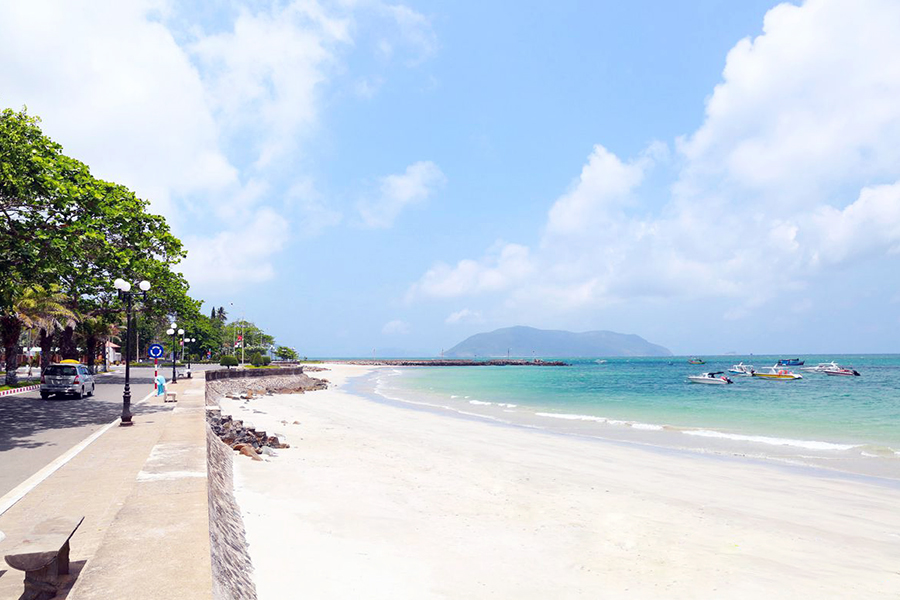 An Hải is one of the most attractive beaches of its proximity to town and breathtaking seascapes. The water here is cool and clear, great for swimming. Compared to the other beaches, An Hải Beach is somewhat busier because it is located near the resorts and the central area. Whether it's dawn, dusk, or sunny midday, the beach always has visitors walking, swimming, and taking advantage of capturing beautiful moments on this pristine island.
Đầm Trầu Beach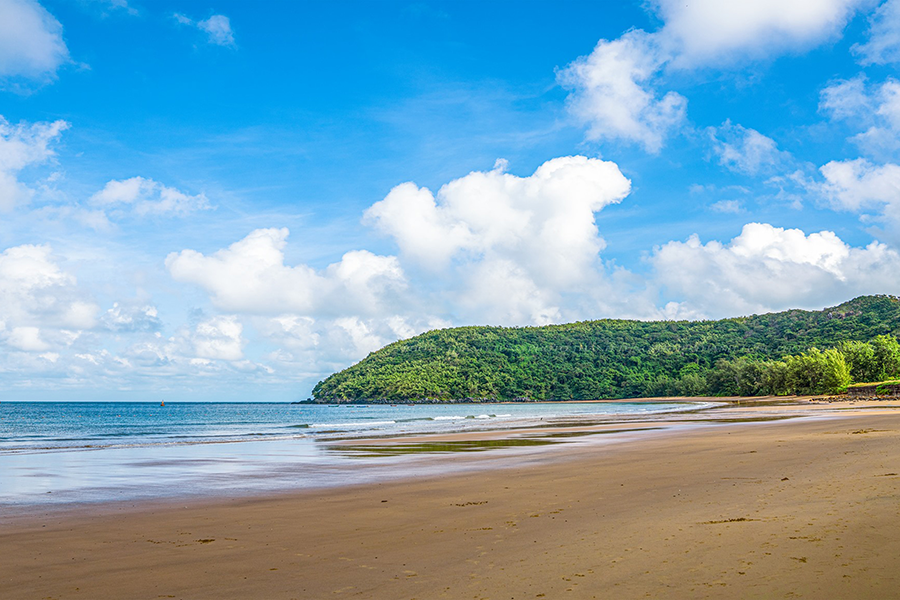 Located about 14km northwest of the center, near the airport, Đầm Trầu has a fresh atmosphere, with a vibrant and unique coral system. This beach will captivate visitors as soon as you arrive, and this is also the place to watch the most beautiful sunset in Côn Đảo. In addition to the sparkling blue sea, the beauty of this beach lies in casuarina trees and rocky headlands covered in tropical foliage.
The beach still retains its wildness and peaceful. Standing at Đầm Trầu beach looking into the distance, visitors can see the neighboring islands, boats bobbing back and forth on the sea, surrounded by primeval forests. This is also a favourity place for those who love camping and participate outdoor activities as well…
Ông Đụng beach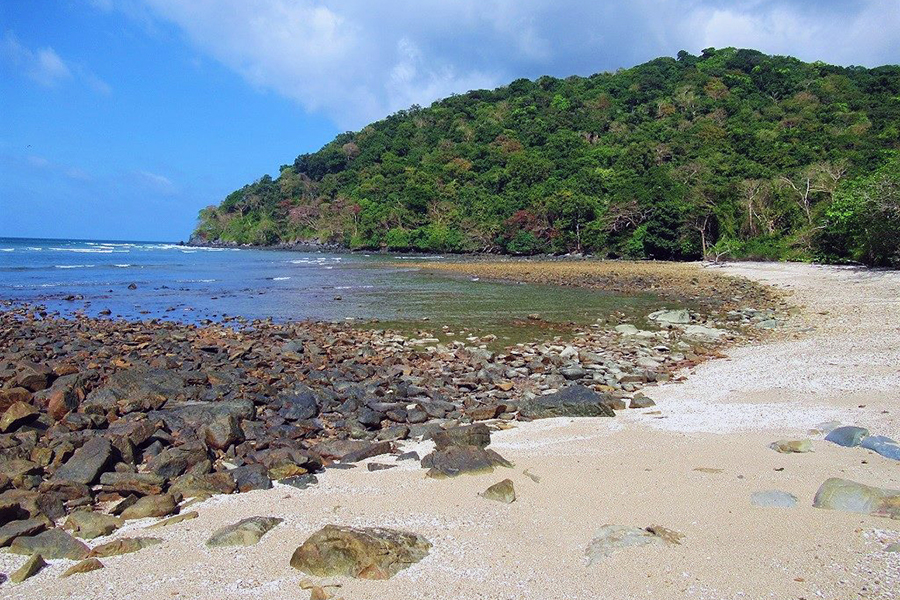 Ông Đụng beach has an idyllic beauty very different from other beaches in Côn Đảo. The beach is peaceful, isolated and without any significant human interference. And the only way to reach here is walking. However, this is one of the most striking beaches in Côn Đảo where you can experience of swimming, snorkeling, fishing, canoeing, hiking through the pristine forest in this archipelago.
Bảy Cạnh beach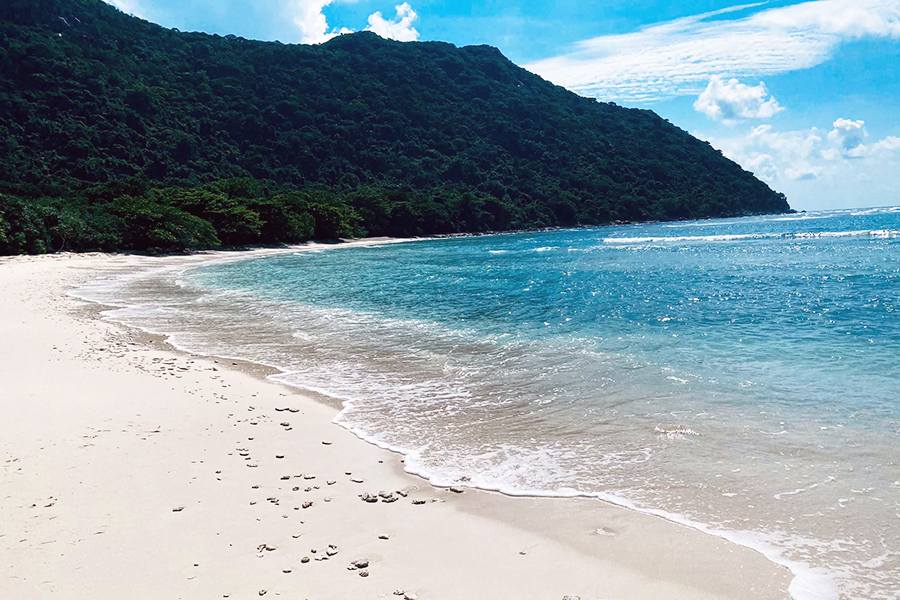 Bảy Cạnh island is the second largest island in 16 islands in Côn Đảo, with a total of 683ha. Around the island is covered by a vast primary forest system, with diverse and rich flora and fauna. The cool sea water will help you to have wonderful moments of relaxation. In particular, the island is also known to be home to many species of sea turtles, if you're lucky, you also have the opportunity to discover sea turtles laying eggs here, as well as many other fun activities around the beach such as: explore the mangroves, scuba dive to see the coral…
Đất Dốc Beach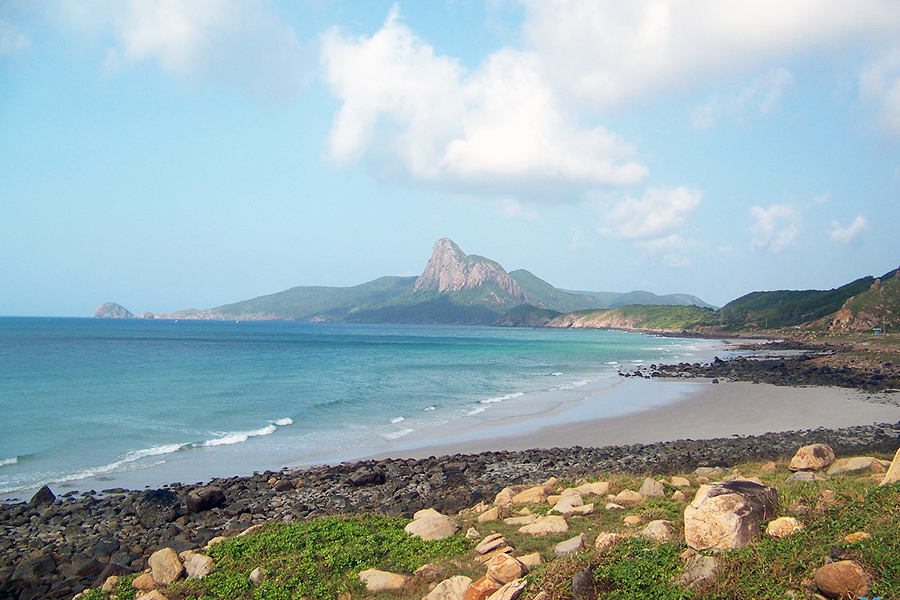 Located near Côn Sơn airport, with a favorable geographical position, Đất Dốc has choosen as an ideal beach for sightseeing and relaxing. Along the beach are restaurants, cafes, hotels, markets … Thanks for that you can comfortably choose where to stay, as well as the type of travel. The sea water is shallow and blue. Furthermore, the local people have been doing well in business to attract tourist come to visit and relax on the beach with many games such as sea motorcycle, windsurfing, scuba diving to see corals…. You can learn new things with memorable experiences during your Vietnam tour and vacation.
---