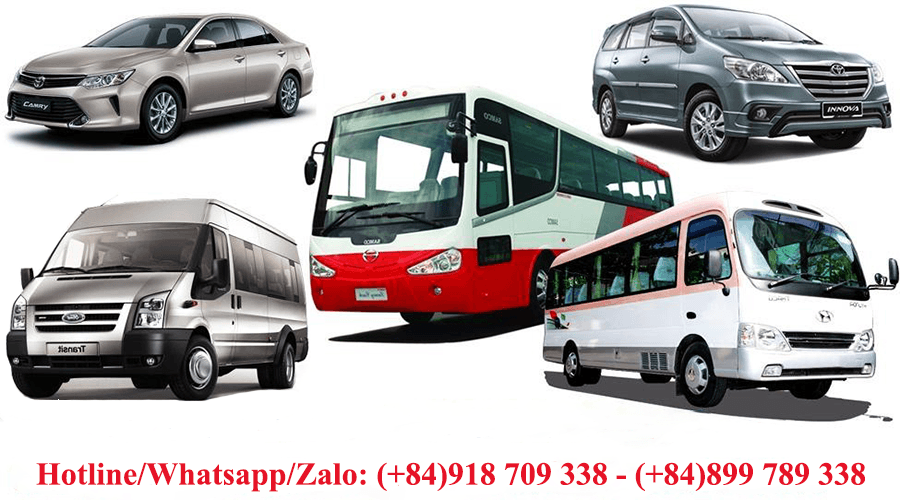 Viet Dream Travel always pays special attention to car quality with the English-speaking-supportive staff. We offer a wide range of vehicles from 7 seats, 16 seats, 29 seats, and 45 seats. And below are some useful information that you may need it.   
7 -seater Car Rental Service in Ho Chi Minh City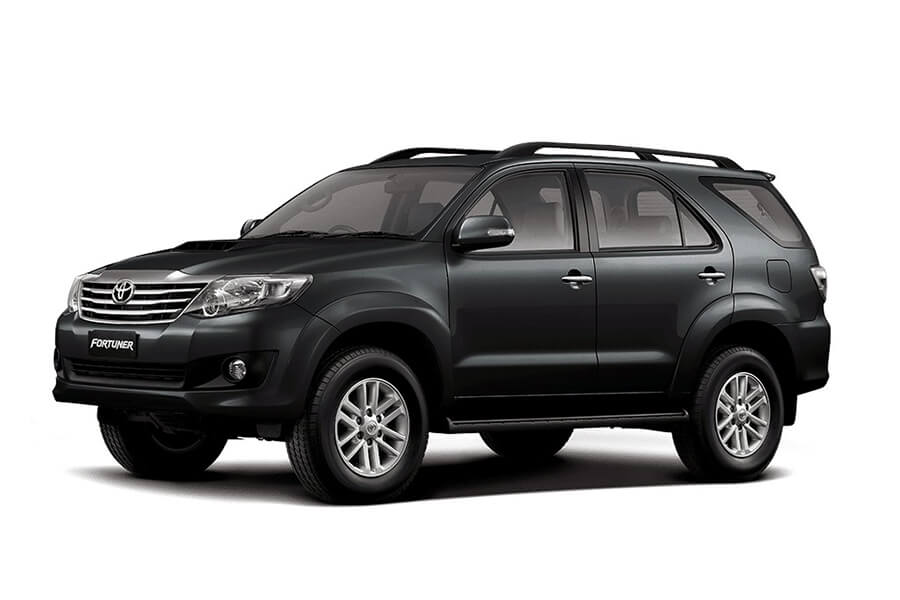 Suitable for families or small groups of friends with models such as Fortuner, Innova, Kia Sorento, Hyundai Santa Fe, Ford Everest, … The 7-seater car can carry a maximum of 3 guests, 3 medium-sized luggage or 5 guests without luggage.
16-seater van rental service in Ho Chi Minh City

 
There are two best and most popular 16-seat buses, used in Vietnam to serve you: Ford Transit and Hyundai Solati. The 16-seater bus can carry a maximum of 8 guests, 8 medium-sized luggage or 12 guests without luggage.
29-seat mini bus rental service in Ho Chi Minh City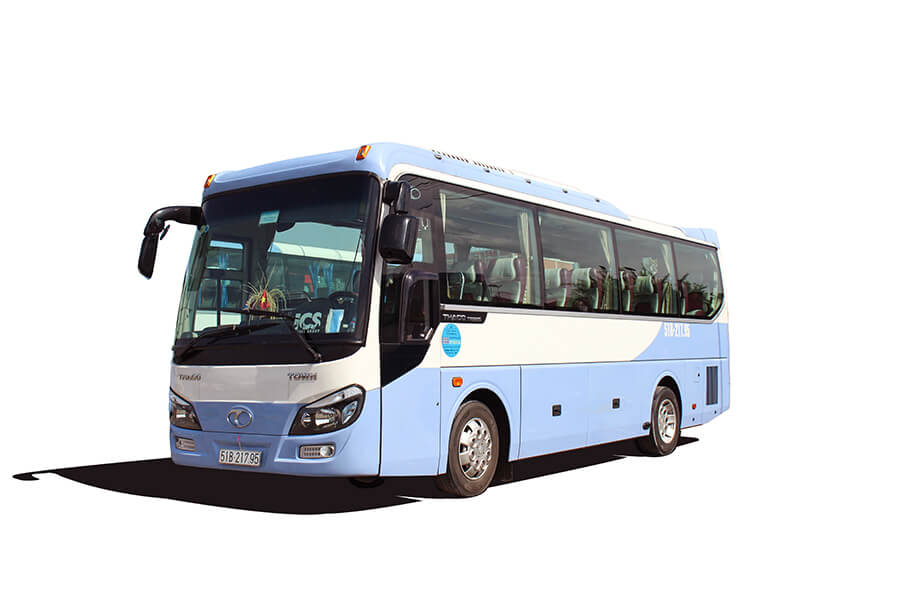 We offer many different brands such as Samco Filix, Thaco Town, and Hyundai Universe Mini. It should be noted the 29-seater bus can transfer maximum of 15 guests, 15 medium-sized luggage or maximum of 25 guests without luggage.
35-seat bus rental service in Ho Chi Minh City

 
The 35-seat vehicles we're offering: Isuzu Samco, Hyundai Universe and the most popular is Thaco. They can transfer a maximum of 20 guests, 20 medium-sized luggage or a maximum of 33 guests without luggage.
45-seater bus rental service in Ho Chi Minh City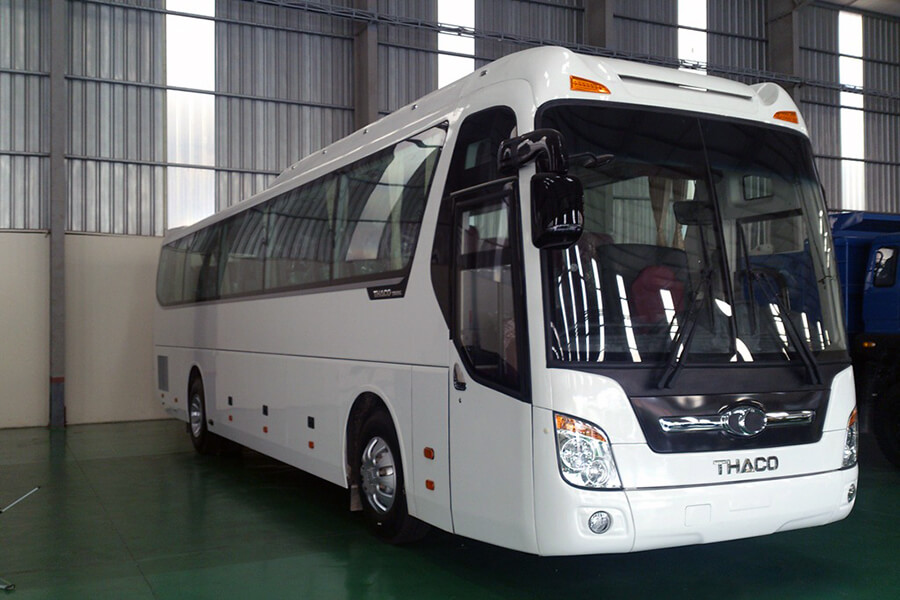 They're included Hyundai Aero Space, Hyundai Aero Hi,  Thaco TB120, Isuzu Samco and Hyundai Universe can be said to be the most popular, high-class and modern cars in the 45-seat segment. 
How to calculate the fee of renting a car/bus with a driver?
The way to calculate the car or bus rental fee will be based on the following factors:
Distance (unit: km): the distance is calculated from the point you start boarding to the point you end the trip.
Car rental time (unit: hours): the amount of time from when you start getting in the car until you finish the trip.
Rental days(unit: days): the number of days from the date you start renting the car until the day you return the car/bus.
Vehicle type: type of car/bus according to the number of seats, brand, car manufacturer, and model you are expected to rent.
The price of car rental will depend on the factors mentioned above. Once you have the answers, calculating the rental fee with a driver will be extremely simple, just inform the type of car/bus you need; the number of days to rent; the distance to use it; and do the drivers stay in groups or on their own?; a VAT or not.
How much does it cost to rent a car/bus with a driver? 
Below is a sample of the booking fee for a car/bus from 7 – 45 seats, per day to visit tourist places in Ho Chi Minh City or only pick up and drop off service to another city/province. The fee already includes driver expenses, road toll, parking fee and gasoline.
The sample of renting a car/bus above is quoted in USD. The price may be changed slightly during the public holiday or on the weekend.  
How To Book and pay for a private car/bus
Make a booking online or contact us and send requests about car/bus rental service.

Get confirmation about price, type of car/bus, departure time, date, and pick up & drop off address.

Select a way to make a deposit or full payment for your booking via cash, credit card, or bank transfer…

A driver comes to pick you up on time, starts the journey & follows and is supported by staff from our office.
Viet Dream Travel is a car rental agency in Ho Chi Minh City, let us know if you want to make a reservation or check the price of renting a car/bus at
Office number: (+84) 028 38388322
Hotline: (+84) 0918 709 338 or (+84) 0899 789 338 
Email: info@vietdreamtravel.vn.