Moc Bai is an international border gate between Vietnam and Cambodia located in Tay Ninh Province. Its counterpart across the border is the Bavet border gate, Svay Rieng Province, Cambodia. As it is located on the main highway between Ho Chi Minh City and Phnom Penh, the border crossing is one of the busiest land entry points into Vietnam.
Also many foreigners prefer to go to this borderland to renew their Vietnam visa as it cheaper than the visa extension service in Ho Chi Minh or another place. 
Useful link: Visa run to borderland (full instructions)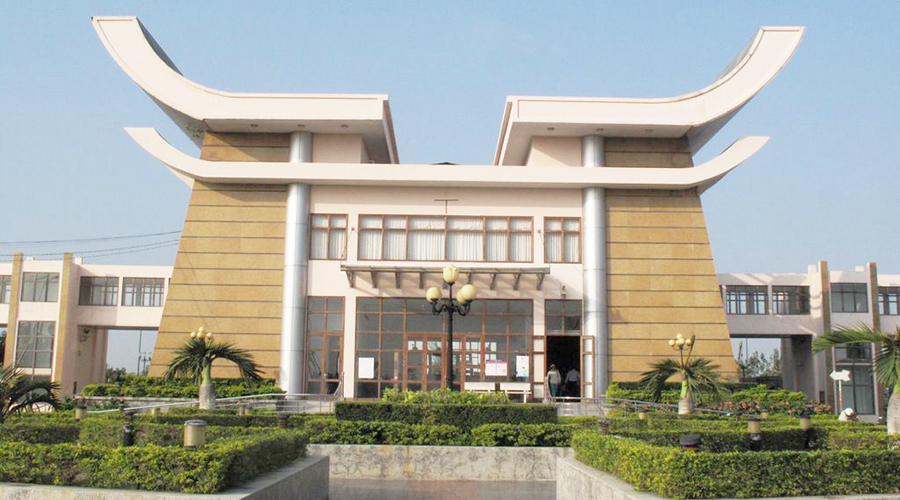 Booking fees for a private car/bus from Ho Chi Minh to Moc Bai Borderland
REMARKABLE INFORMATION:
Those rental fees are only for picking up and dropping off services from Ho Chi Minh to Moc Bai and return. 
Inclusion: gasoline, all toll fees, parking fee, driver's expense.
Note: Child seats are not available.
During the Vietnam Publich Holidays, extra service fee will be add 30% on top per booking. It's regulated as bellow:
The period from 30th Dec 2019 to 02nd Jan 2020 (New Year).
The period from 23rd Jan 2019 to 31th Jan 2020 (Lunar New Year in Viet Nam).
The period from 1st Apr 2019 to 03rd Apr 2020 (Hung Kings Commemoration Day).
The period from 29th Apr to 03rd May 2020 (Reunification and Labor Day).
The period from 1st Sep 2020 to 3rd Sep 2020 (National Day).
The period from 22nd Dec to 25th Dec 2020 (Christmas Day).
Booking requirement:
In order to make a booking, please make full payment in advance.

Confirm pick up address, departure time, drop off address, the phone number to contact with.
Any support about private car/bus to Moc Bai borderland and transport reservation, please contact us via phone number: +84(0)28 38388322 – Hotline: +84(0) 902 795 056 – 918 709 338 or email: info@vietdreamtravel.vn. We always support customers anytime (24/7).
---