May islet is a tourist area located in Tra On (Vinh Long) loved by many people for its simple and rustic beauty. When traveling to Vinh Long, you must definitely try to visit this place once to fully feel the peace and quiet of the Mekong Delta river region. Let's explore this tourist spots in detail with Vietdreamtravel.
General information about May islet
May islet, also known as Luc Si Thanh islet, is a tourist area located in Tra On Vinh Long, quite close to the center of Can Tho city. With the weather be influenced by the Western climate which is divided into two distinct seasons: rainy season and dry season. You can travel to Vinh Long in the dry season to have a more complete trip. Vinh Long's dry season lasts from December to April of the following year. At this time, the weather is dry and sunny, suitable for you to do sightseeing activities. In addition, from May to October is the time when local people harvest fruits, so it would be amazing times to explore orchards and enjoy fresh fruits in here. Furthermore, with an area of about 4,000 hectares, local people have been developing and offering many interesting entertainment activities that waiting for you to participate. 
From Ho Chi Minh city, you can rent a private car to Ninh Kieu harbor, Can Tho, or Rach Chanh harbor Vinh Long, then take a boat to reach May islet. 
Things to do in May islet
When you coming to May islet, you can comfortably cycle or ride a motorbike around villages to admire the fruitful gardens of grapefruit, oranges, rambutans, longans and so on. Especially during the harvest season, don't hesitate to ask the landlord or orchards owner to come inside to visit, you can even buy some fruits at a good deal or enjoy ripe fruit right in their garden.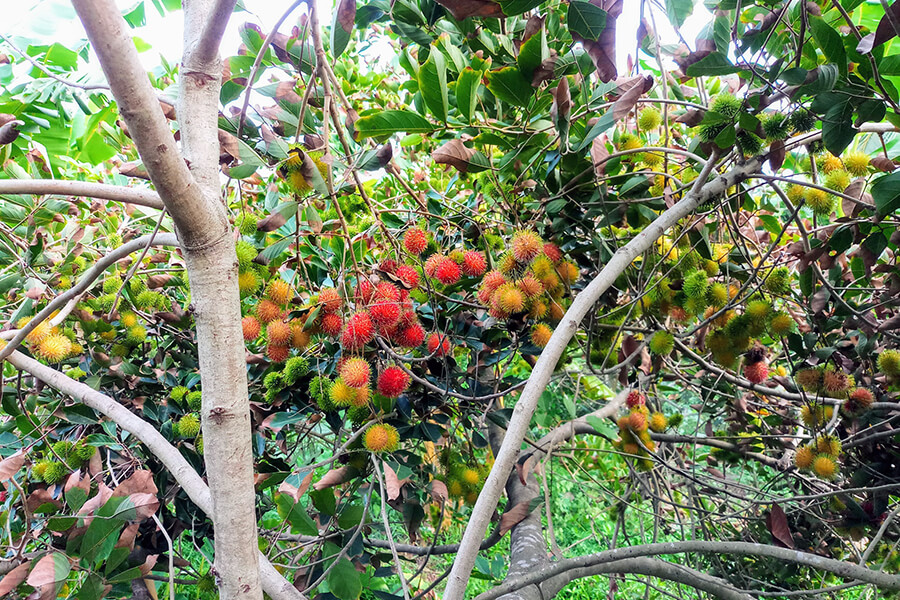 The islet also has the cultural relic of Hau Thanh communal house which is one of the oldest and most ancient communal houses in Vinh Long. Up to now, the communal house still bears the bold Southern village communal house style with a majestic look. The communal house has a high foundation, roofed with fish-scale tiles, and consists of 3 parts: the main room worshiping; meeting room, the last one used for singing and performing folk tales during festivals. Every year on April 16 of the lunar calendar, Ky Yen holiday takes place, attracting many people and tourists from Vinh Long to come here to participate.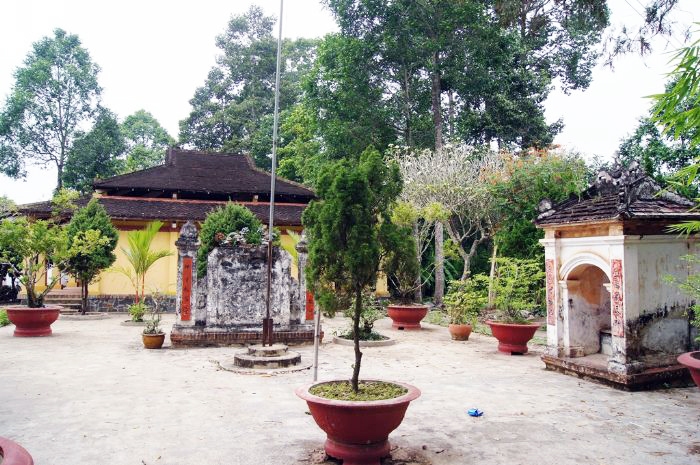 Tra On floating market, located nearby to the islet, is a place where very lively trading activities take place on the river. Tourists, traders and people can buy products and goods of the Mekong Delta such as fruits, food, and seafood from many places. The floating market is the "soul" of the river, a unique characteristic of the delta residents.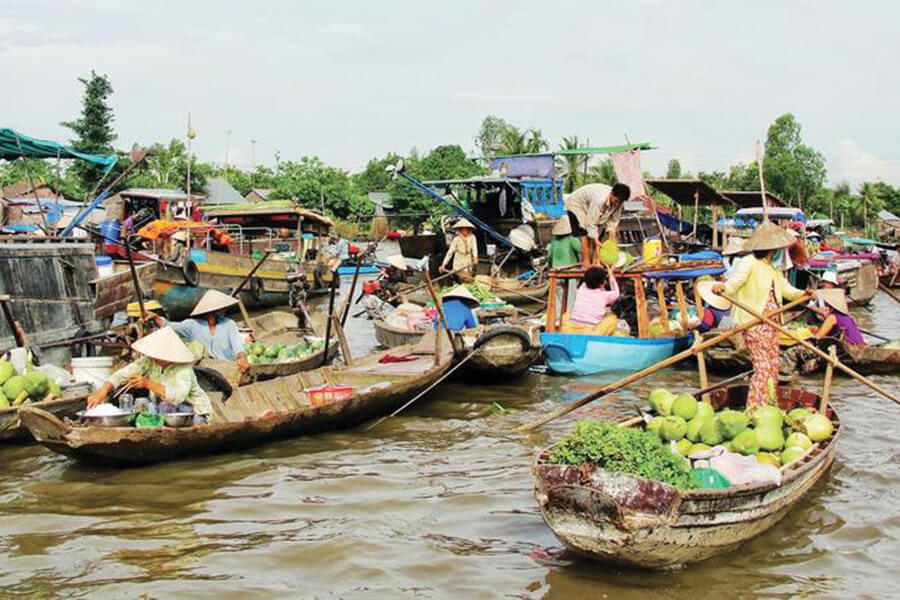 May islet is also famous for its rice paper making village which has more than 100 years old. You can come to visit and witness the stages of creating a rice paper.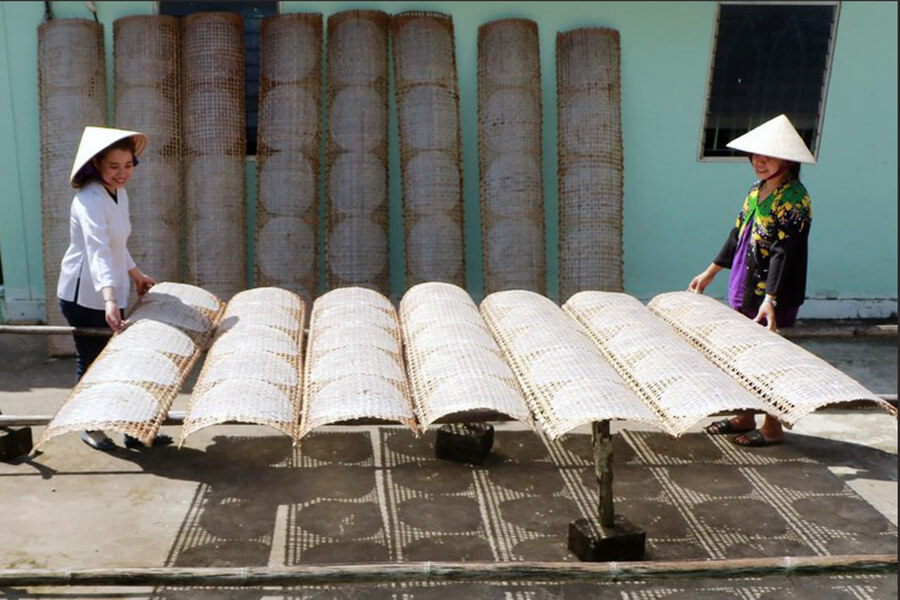 Traveling to May islet, you should not miss to enjoy local dishes, include elephant ear fish fried; grilled snakehead fish serve with vermicelli, mustard greens, coriander and dip it with sweet and sour tamarind sauce, chicken hotpot and definitely not forget the rustic and delicious flavor of bánh xèo (pancakes).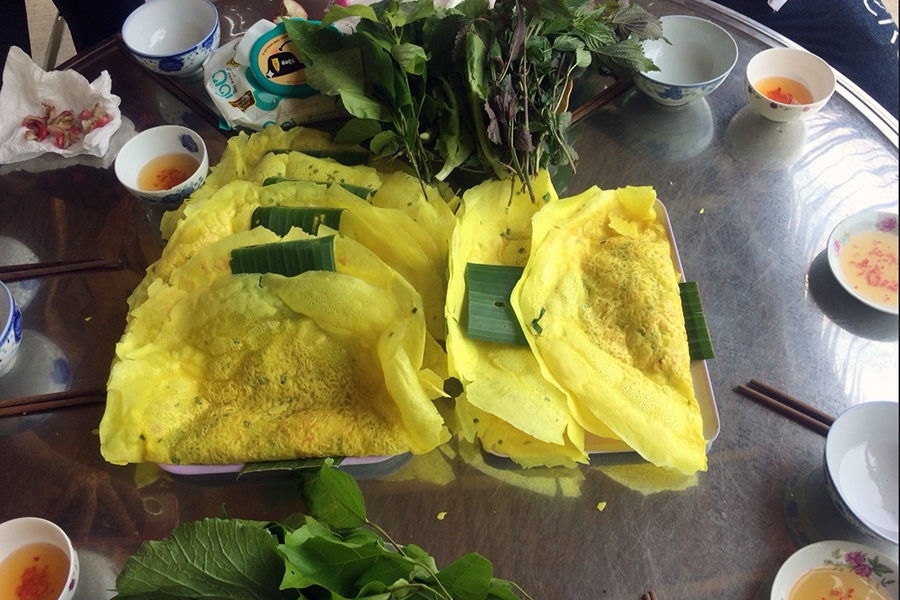 Useful information about May Islet
---