Tam Hiep islet is an ideal stop on the Ben Tre travel itinerary, especially for those who love to explore nature and experience rustic river life. With the unique features that this land brings, Vietdreamtravel believes that you will have memorable experiences here.
General information about Tam Hiep Islet
Located in the middle of the Tien River, Tam Hiep islet is a commune in Binh Dai district, Ben Tre province with an area of about 1,300 hectares and more than 1,000 households. This islet is blessed by nature with poetic and charming river landscapes, tree-lined village roads and extremely fertile land. That's why local people here mainly make a living by growing fruit trees on alluvial lands, raising cattle and poultry, raising catfish in cages and developing local work shops in the islet.
Around mid-2019, a number of households in Tam Hiep islet organized to welcome visitors to visit, experience daily life, farming as well as relaxation, mingle with nature, and enjoy the fresh air, and stay at a homestay (people's house) on the islet. Since then, tourism activities in Tam Hiep have increasingly developed and included many fun activities and diverse experiences combined with local cuisine. Gradually, this islet became one of the most sought-after destinations in Ben Tre coconut land.
To reach the islet, you have to take a boat. And if you are in Ho Chi Minh City, the best way to get here renting a private car to Ben Tre, then move to Long Dinh wharf or Phu Thuan – Tam Hiep wharf and take a boat to this islet.
Things to do in Tam Hiep islet
In a peaceful and cool space at Tam Hiep, cycling through winding village roads and admiring the beautiful scenery here is definitely an unforgettable experience. Along the way, you will have the opportunity to admire the daily activities of local people.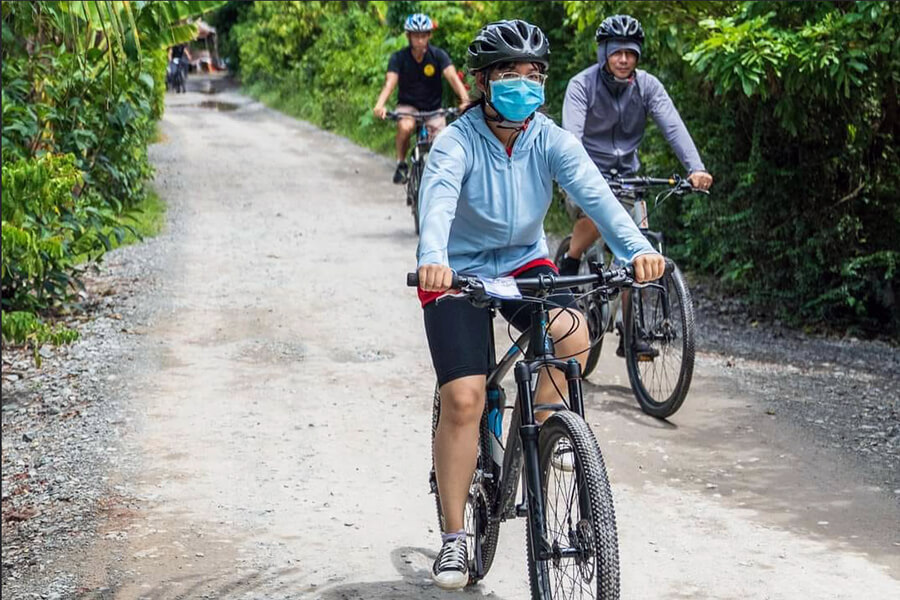 There are also many lush fruit orchards such as durian, longan, jackfruit, guava, mango, star apple … and most especially Green skin pomelo grapefruit welcome you to explore and enjoy their sample right at the orchards or buy it at a very cheap price.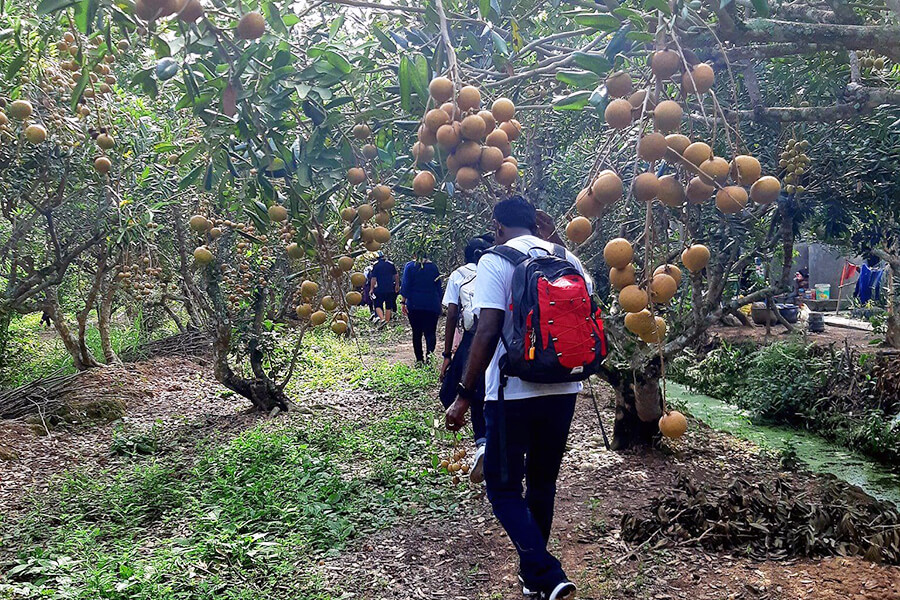 Explore a creepers (Tiliacora triandra) garden of Mr. Thanh Cuong is another interesting things to do in this islet which definitely help you forget the sweltering heat and immerse yourself in the cool, green landscape. Many foreign visitors to Tam Hiep islet were extremely excited to get lost in the unique creepers garden and taste the creepers juice. In particular, the lush, green natural landscape here is also a beautiful backdrop for you to freely create "virtual life" poses.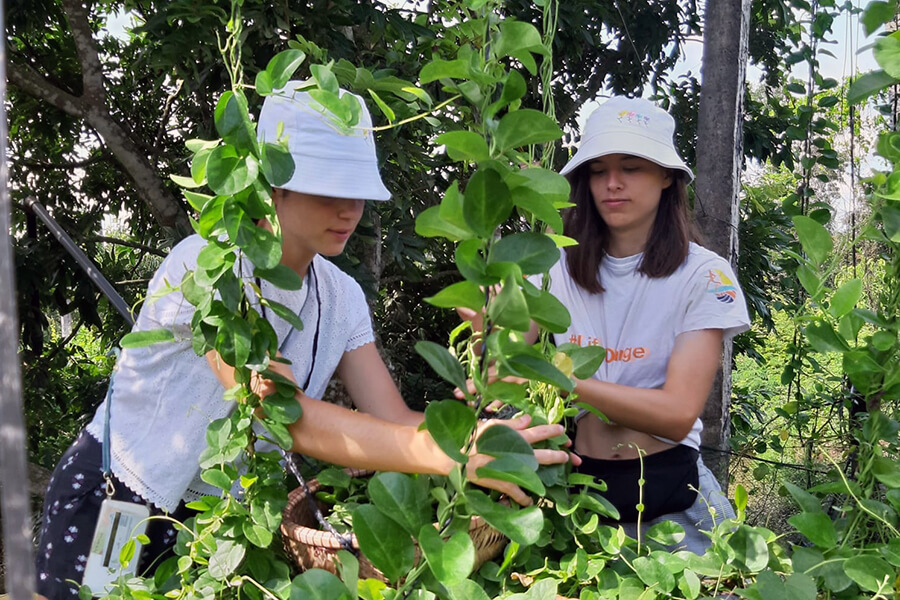 The homestay tourism model in Ben Tre is becoming increasingly popular and Tam Hiep islet is no exception. This service offer many diverse activities to help people experience the daily rustic life of indigenous people. Two popular homestays in Cu Lao Tam Hiep include homestay Ut Trinh and homestay Anh Bay. At these homestays, you not only have the opportunity to rest and relax in the middle of the river but also participate in many interesting activities with local people such as digging fish in ditches, catching crabs, catching snails, and throw nets to catch fish… Most especially, you can try making Ben Tre folk cakes such as puff pastry, banana cake or cook rustic dishes under the enthusiastic guidance of the host.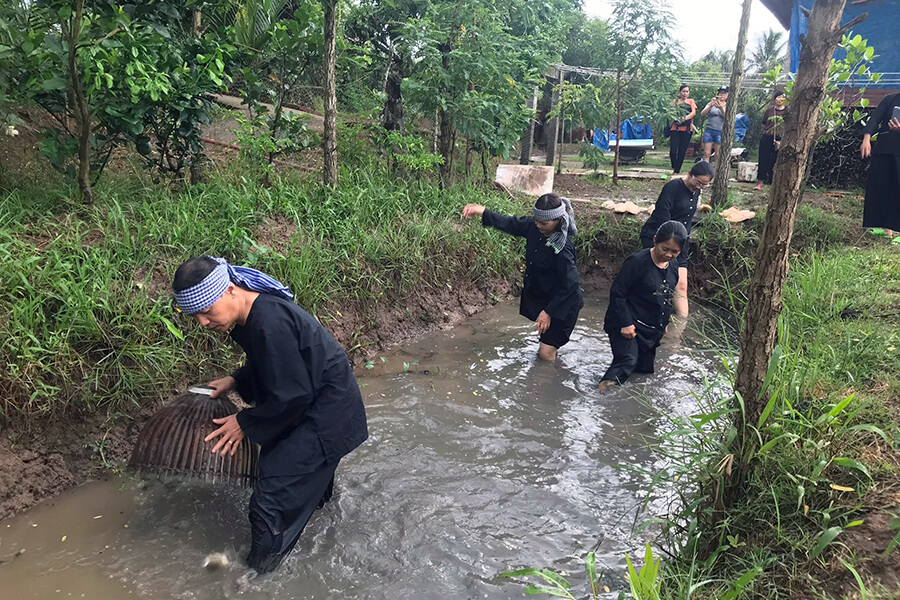 In addition, you will have the opportunity to explore the traditional weaving and broom making village. In this craft village, you will have a chance to transform into an artisan and try creating wicker products such as baskets, brooms, mats… After the tour, you can choose to buy handmade wicker products as a gift for friends and relatives.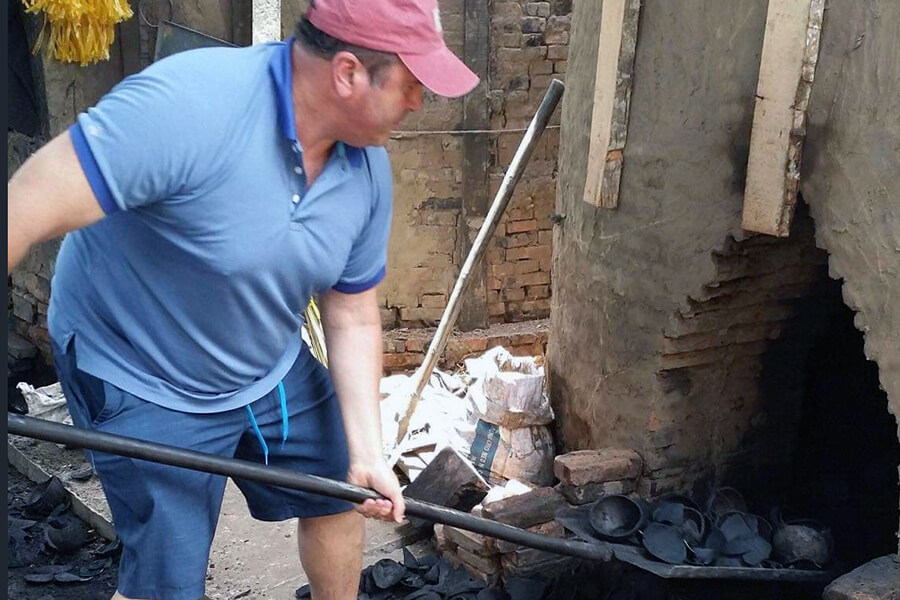 Sitting in a canoe through the canals at Tam Hiep islet is an extremely unforgettable experience that everyone should try once. You will be able to see with your own eyes the peaceful and poetic Tien River, enjoy the peaceful feeling when weaving through the nipa palm trees and hear the gossips from the boatman. On the way, you can also take advantage of taking impressive photos amidst the vast river.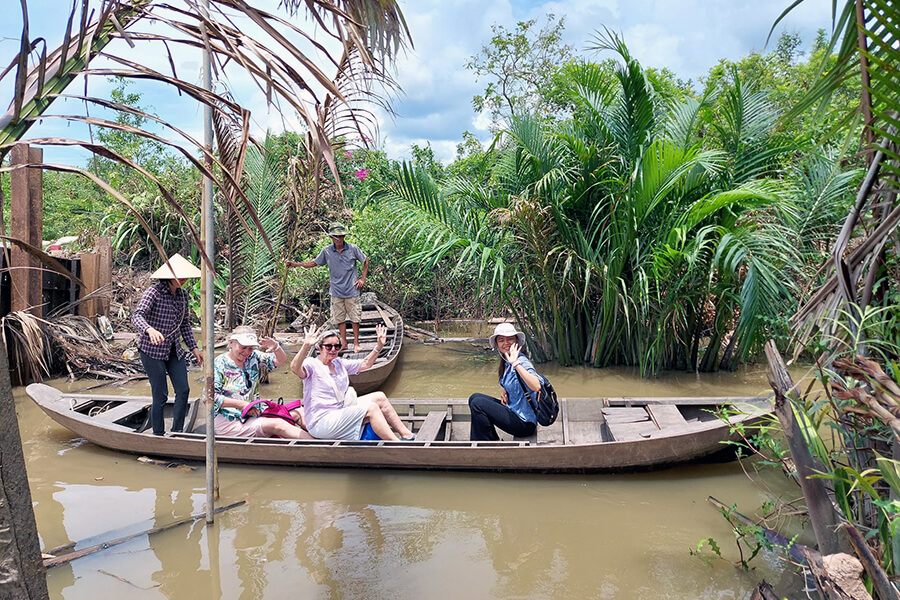 Useful information about Tam Hiep Islet
Best for: solo, family, student, couple

Entrance: Free
Source: collected
---