On hot summer days, being immersed in the fresh space of nature is nothing better. But with only a couple of days on the weekends, it is difficult to set foot in famous tourist destinations far away because it takes a lot of time to travel. Therefore, if you are in Ho Chi Minh City, VietDreamTravel would like to introduce to you an extremely wonderful and attractive place to visit below:
Buu Long tourist area – 30km from Saigon, in the territory of Dong Nai is a place where you can enjoy the fresh space to cool down your life. Dubbed as Ha Long Bay in the East of Saigon, Buu Long Tourist Area attracts visitors by its beauty, uniqueness and full of peace and poetic. So, let's come to visit, check-in at Buu Long KDL now!
How to travel to Buu Long tourist area?
With the location is only about 30km from Ho Chi Minh City, you can reach Buu Long tourist area by private car or public transport. Depending on the actual conditions and location, you choose the vehicle that is most convenient for you. If starting from Saigon, you can refer to the ways of transportation below:
Going by motorbike or private car: Motorcycle is the most popular means of transport because it is both convenient and can experience the feeling of traveling on roads. Regarding the road, you don't need to worry if you already have Ms.Google Maps with you.
By bus: If you take a bus from Ho Chi Minh City, to get to Buu Long tourist area, you need to go through at least 2 bus stops. Depending on the location, you will take bus number 601, 05 for 15,000 VND / trip. Then continue to bus number 07, number 09 from Bien Hoa bus station with a fare of 5,000 VND/way to get to the Buu Long tourist area.
Things to do in Buu Long
This place brings the beauty of mountains, rivers, lakes, caves, … which have been built up by nature over the years, creating a charming and beautiful scene. Besides the natural works, the tourist area also has a cluster of artificial lakes including 2 lakes, Long Van and Long An, located next to each other. Around the mountain is surrounded by many trees and to the east is Long Son Thach Dong Pagoda. With such a charming and contemplative beauty, it will help you find peace in your soul amidst the hustle and bustle of life.
Along with the lakes are two mountain clusters of Binh Dien and Long Son Thach Cave. The mountain cluster is cooled by the green color of ancient trees and built into many unique shapes by large rocks. On the mountain, there is also the Buu Phap monastery to help you send your wishes here.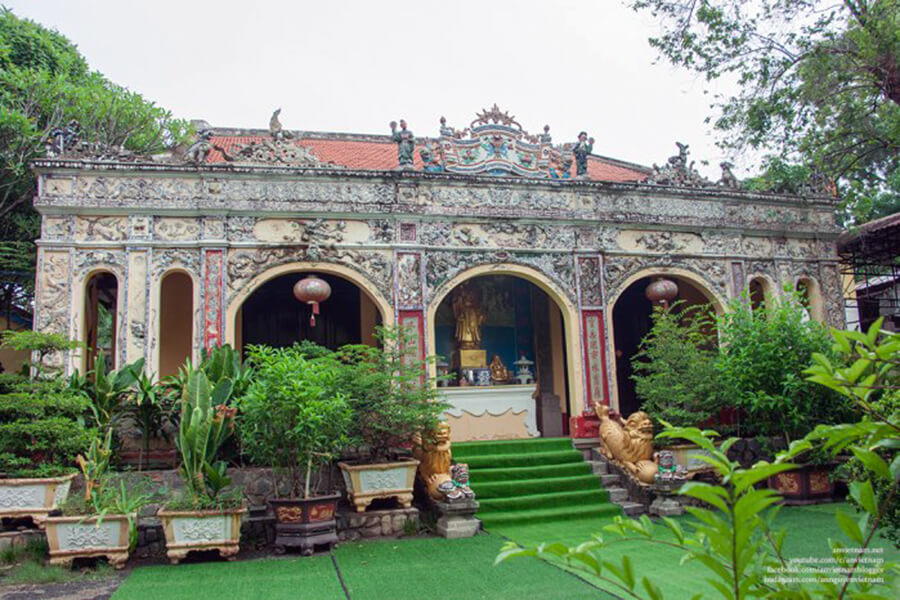 In addition to being a tourist attraction for photography, activities on Long An Lake are also extremely interesting. You can refer to and experience the following activities when coming to Buu Long tourist area:
Cycling swans on the lake: 30,000 VND/ticket

Canoe tour on Long An Lake: 100,000 VND/ticket (04 people/trip)

Canoe tour on Long An Lake – Long Van: 150,000 VND/ticket (04 people/trip)

Canoe tour on Long An Lake: 150,000 VND/ticket (7 people/trip)

Canoe tour on Long An Lake – Long Van: 250,000 VND/ticket (08 people/trip)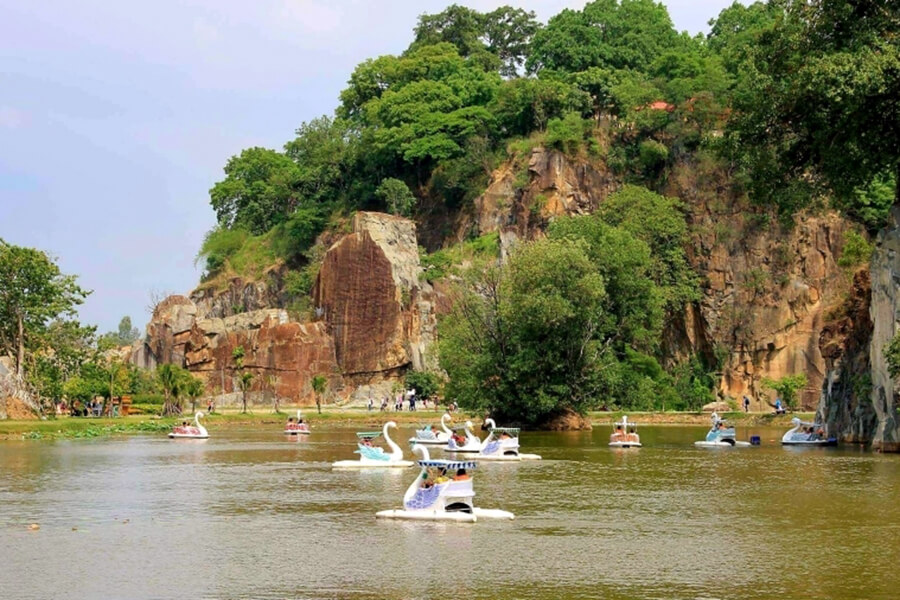 You can also experience many interesting games at Buu Long tourist area such as: swimming pool, roller coaster, explore Dinosaur Park, 12D Cinema, and lots of games for kids…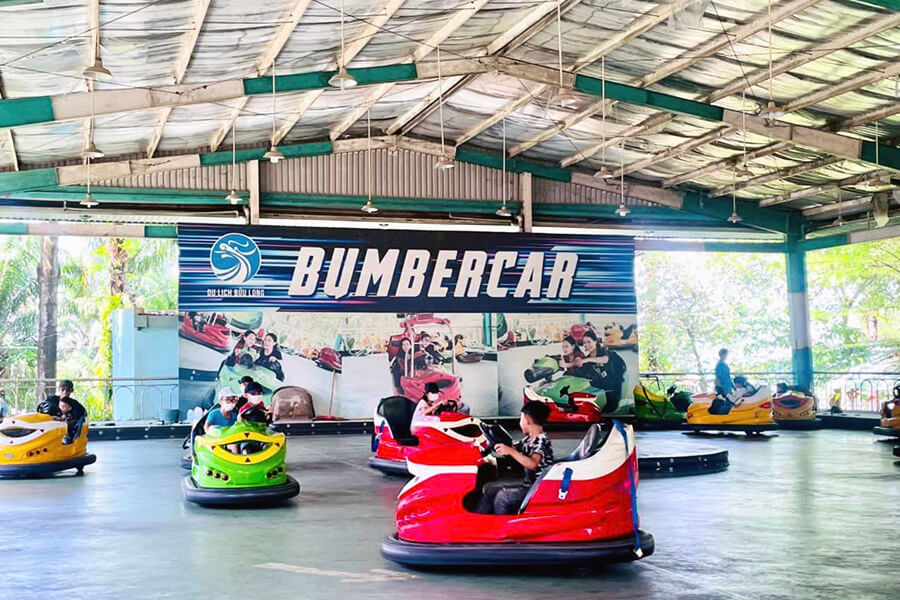 In addition, Buu Long tourist area is also an ideal weekend camping and picnic place. There is a full rental service of camping equipment at very affordable prices, only ranging from 20,000 VND to 50,000 VND / dish.
Other experiences and notes for the discovery of Buu Long
The tourist area is located in Quarter 4, on Huynh Van Nghe Street, Buu Long Ward, Bien Hoa City, Dong Nai. With the location is not far from Ho Chi Minh City and the operating time is from 7:00 to 17:00, you can come to visit and return in the same day.
The most ideal time for you to visit Buu Long tourist area is on sunny days (from December to April next year). About the entrance ticket price:
+ Weekdays:
Children under 1m are free of charge

Children from 1m to 1.4m: 60,000 VND/ticket

Adults from 1.4m and above: 120,000 VND/ticket
+ Holidays – Tet:
Children under 1m are free of charge

Children from 1.0m to 1.4m: 60,000 VND/ticket

Adults from 1.4m and above: 150,000 VND/ticket
---