War Remnants Museum is among the most visited of all cultural locations and tourist destinations in Ho Chi Minh city. It is located at 28 Vo Van Tang street, district 3. With the centrally located, visitors can get here by local bus, car, motorbike or simply by walking. But it better to read a map before going there as it's a one-way street.
About the War Remnants Museum.
On April 30, 1975, saw the overwhelming victory of the Vietnamese people. It was the start of the transition period toward reunification.
To cherish the memories of the Vietnamese people's great heroism in their struggle against foreign aggression and to denounce the crimes and highlight the tragic consequences of those aggressions, the Exhibition House for the Crimes of America and Puppet Crimes opened to the public on September 4, 1975. Its name was changed first into the Exhibition House for the Crimes of War and Aggression on October 11, 1990, and the War Remnants Museum on July 4, 1995.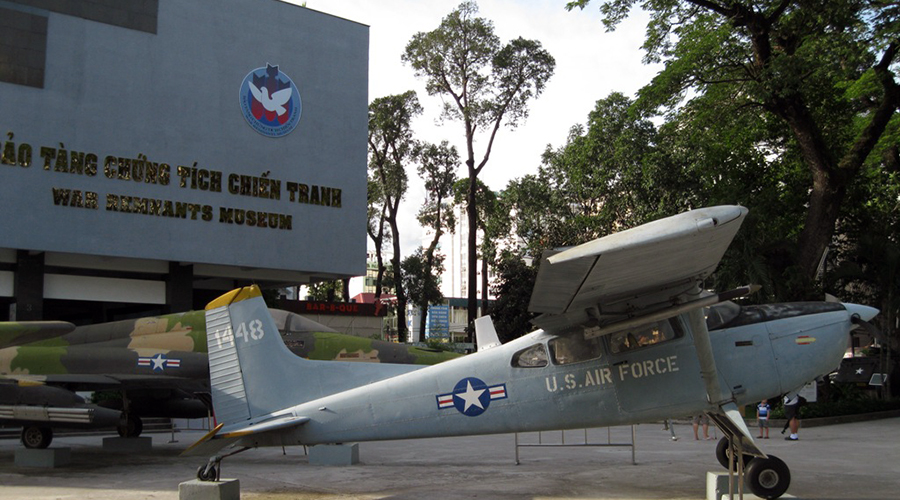 Exhibits at the museum
The War Remnants Museum designed with a special architectural and divided into 2 parts. The outside placed the military equipment includes a helicopter, tanks, artillery, aircraft and armor collection…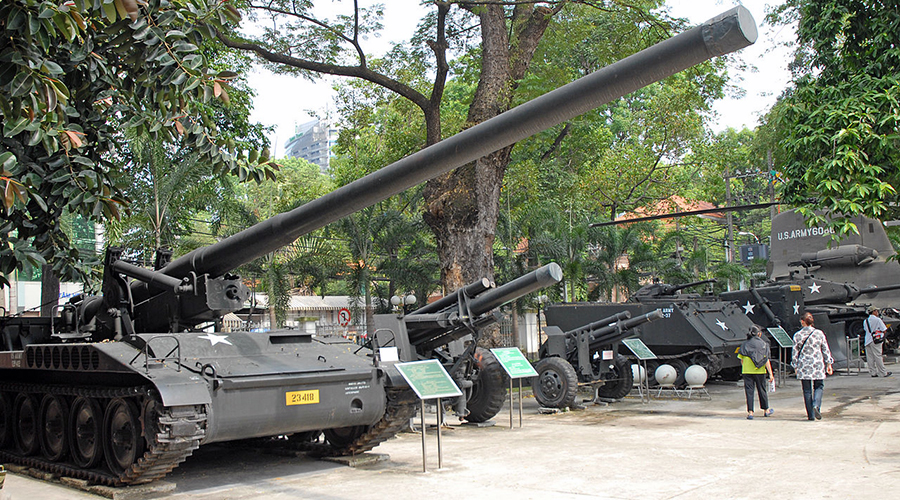 One corner of the grounds is displayed to the notorious French and South Vietnamese prisons on Phu Quoc and Con Dao islands. Artifacts include French guillotine, a model of the notorious "tiger cages" for keeping Vietnamese revolutionaries.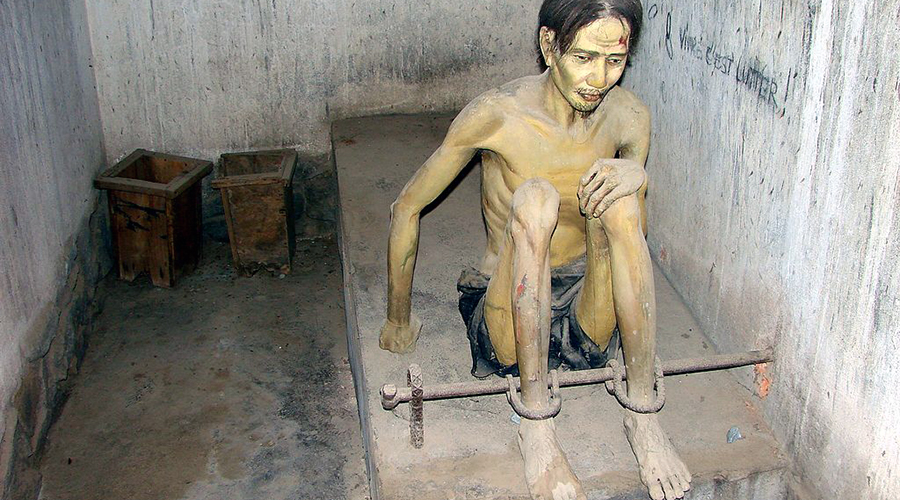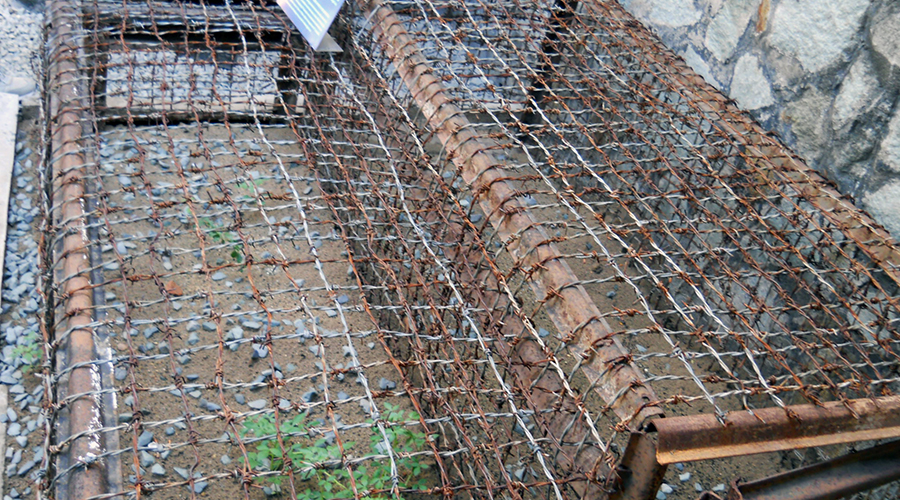 The inside is displaying more than 1,500 documents, artifacts, film, photographs showing the effects of Agent Orange and other chemical defoliant sprays, the use of napalm and phosphorus bombs ect.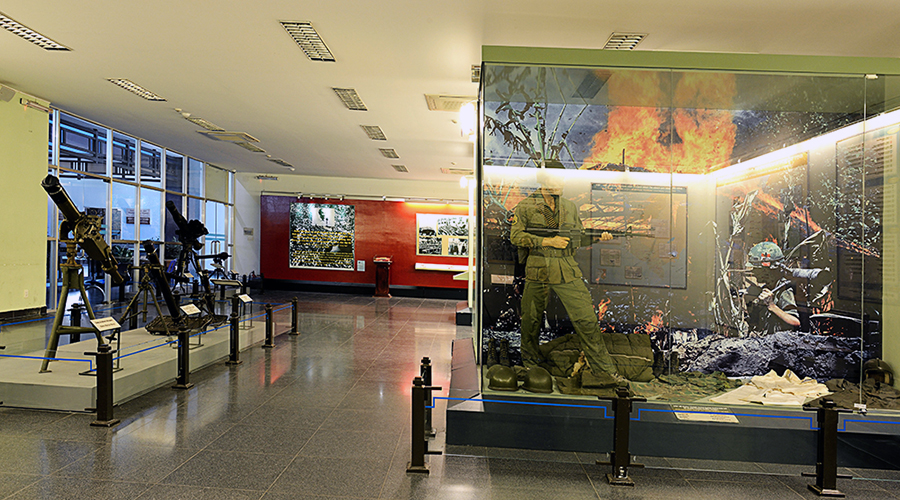 Especially, some of the photographs were so powerful and made for a moving experience. A lot of visitors could not hold their tears in front of them.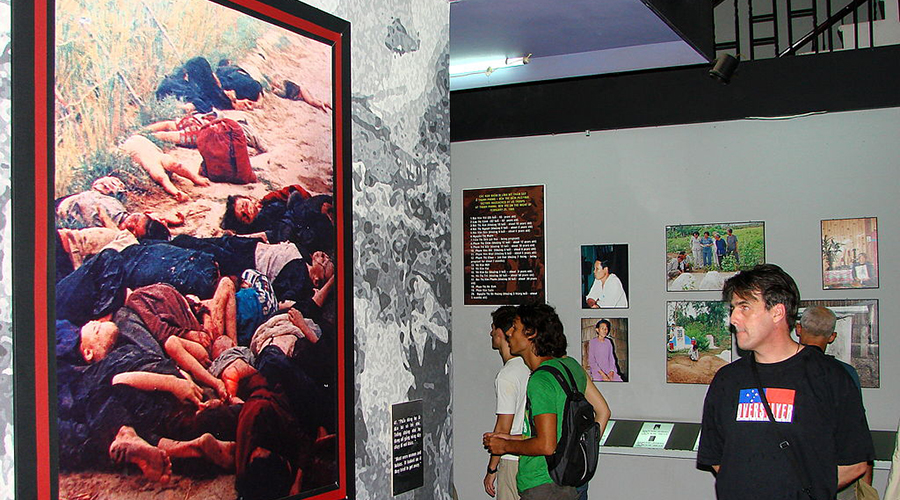 There are many military equipments displace along with photographs, weapons, artifacts that make visitors gain an authentic experience.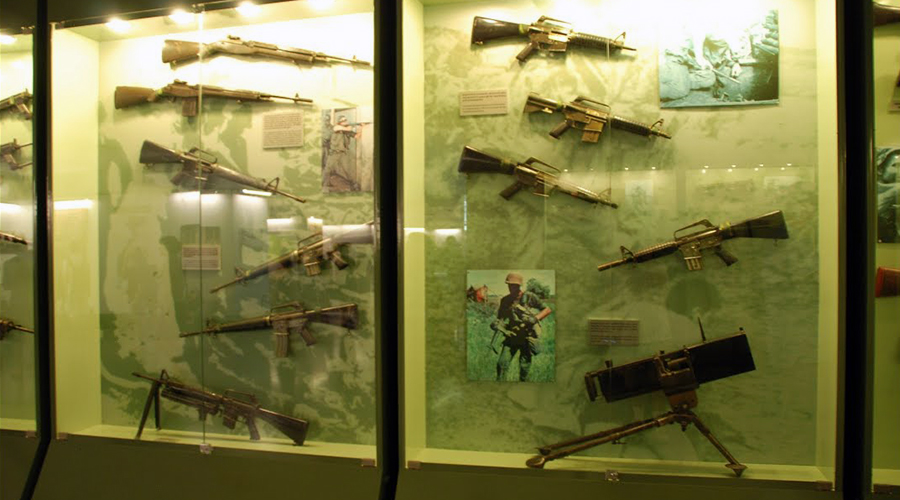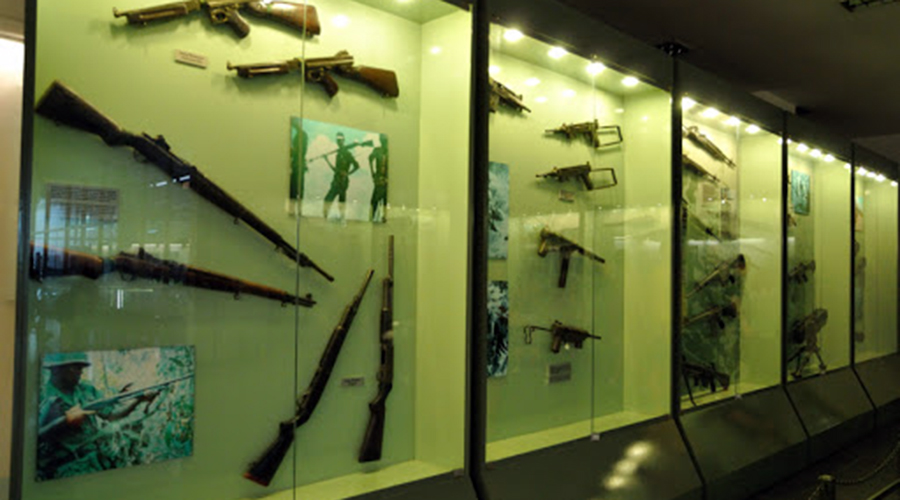 There is a souvenir shop where you historical books, films, paintings about "the War and Peace"…
Visiting hours and entrance fees
The visiting hour at the Museum is from 7.30 AM to 18.00 Pm every day including the weekends and Vietnam Public Holidays.
The entrance fee costs:
For adult: VND 40,000/1 ticket.
Children from 6 – 15 years of age: VND 20,000/1 ticket.
Children under 6 years of age: free.
After all, if you want to follow a group tour or need a private car with a knowledgeable tour guide, don't hesitate to contact with us via 00 (+84) 28 3838 8322 or 0902 790 506 or email: info@vietdreamtravel.co.uk – info@vietdreamtravel.vn. Our enthusiastic and professional tourist consultants are always ready to answer all of your questions.
Best regards,
Vietdream team.
---