With around 3260km of stunning coastline, Vietnam is full of infinite stretches of powdery sand, tropical islands and countless coves and lagoons just waiting to be discovered. Most travelers have been saying the best beaches located in the North or the middle of Vietnam but not in the South. But this statement is simply untrue. On this page, we going to show you the top 5 famous beaches in South Vietnam. Also, it really suitable for people who stay in Ho Chi Minh as it takes less than a half-day trip away and now here they are:
1. Mui Ne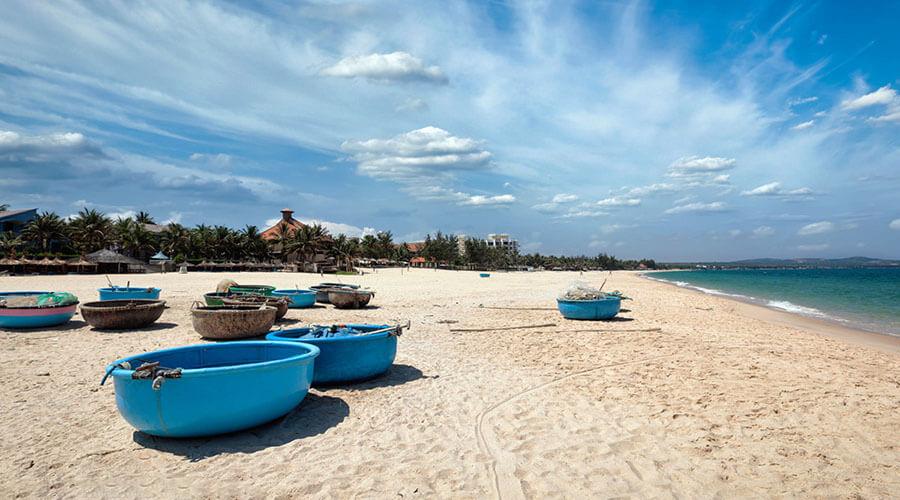 Mui Ne is a coastal fishing town in Binh Thuan Province which is about 220 kilometers from Ho Chi Minh City, Mui Ne is such a perfect destination for relaxing on the beach. Along the road in Mui Ne are innumerable sand dunes with imposing landscape of beautiful rows of coconut trees and clean beach. The typical scenery of Mui Ne lies in the moving lines of golden sand caused by the wind and when they are seen from afar, they look like moving waves. The beautiful sand dunes have been a creative subject of photographs and paintings. The place is suitable for rest and relaxation all year around.
Traveling to Mui Ne, you can take sea bathing, playing water sport such as kitesurfing and windsurfing, playing golf or go fishing.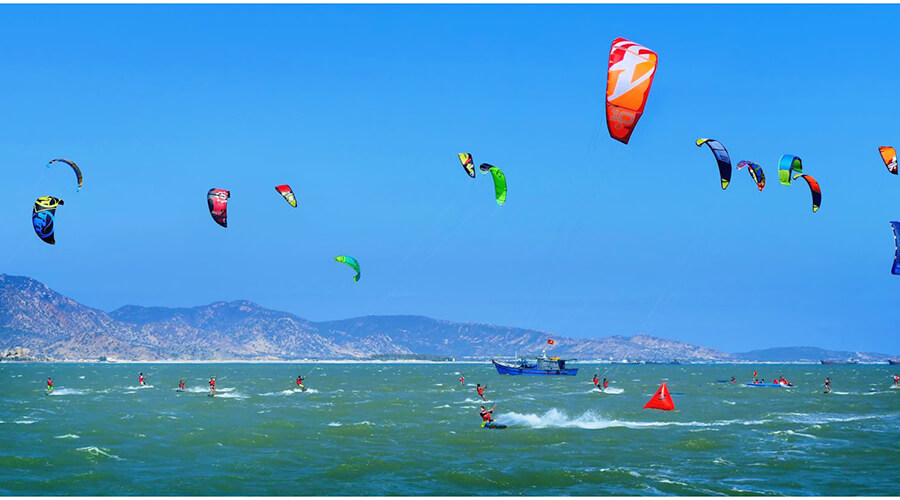 2. Vung Tau
Vung Tau city is one of a few places on the mainland where you can admire sunrise and sunset on the sea. It takes around 3 hours of driving from Ho Chi Minh city. There are many ways for you to visit this city such as by bus, hire a car or speed boat…
With many beautiful beaches, this is an ideal place for sea bathing and leisure.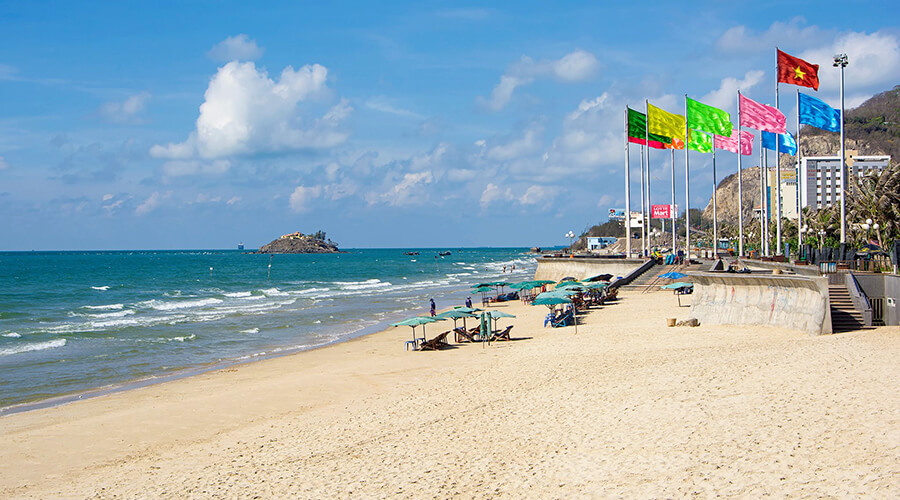 Visitors to Vung Tau are also attracted by the typical traditional festival of the sea area such as Nghinh Ong (Whale Worshiping), Thang Tam Commune House, Ngu Hanh Shrine, etc.
3. Long Hai Beach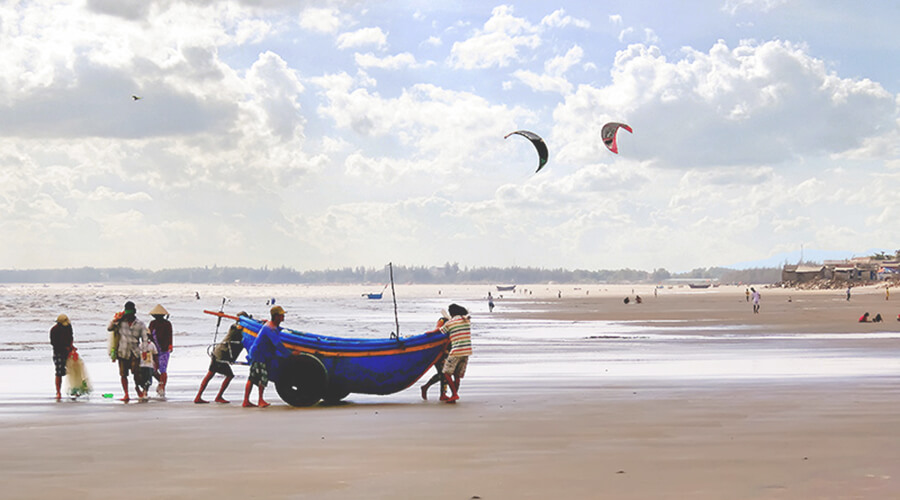 Long Hai beach is located in the small town of Long Hai, Long Dien District, 120km south of Ho Chi Minh city, 40km northeast of Vung Tau city. This beach is a favorite for many people who want to stay in a quiet area. The beach also houses a wide range of expansive resorts with stylish rooms and villas overlooking the East Sea. Visitors can also enjoy fresh seafood and water sports facilities at affordable prices.
4. Con Dao Island
Con Dao Island is a home of many precious and rare marine products, turtles, etc. With the unspoiled and pristine beaches, Con Dao has become a popular spot for snorkeling, swimming, and diving. To visit this island, you can take a flight or speed boat from Vung Tau.
5. Phu Quoc Island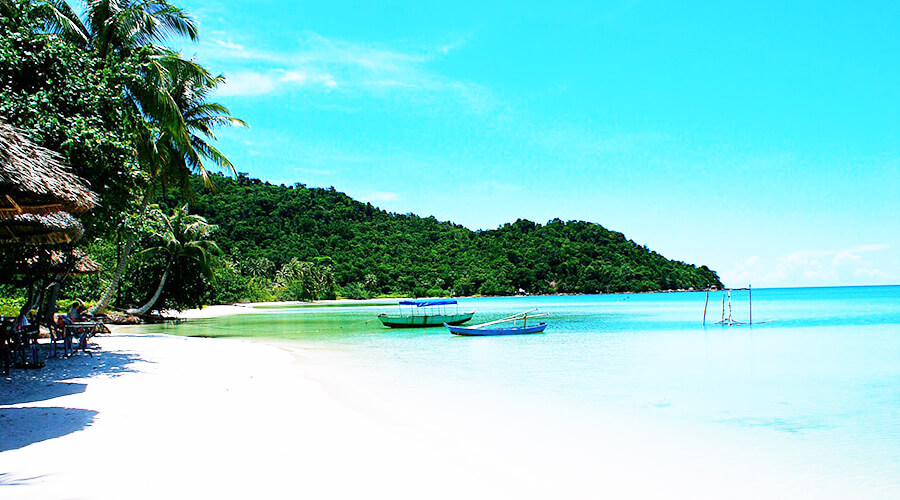 Located in the Gulf of Thailand, 120km from Rach Gia city by the sea, Phu Quoc is an island district of Kien Giang Province. This island endowed with great tourism potentials, seafood. Hence, it is considered as a "Pearl of the Southern sea area". With crystal-water and picturesque sandy beaches as Bai Sao, Ganh Dau, Thom Beach… it really suitable for such activities as kayaking, jet-skiing, and snorkeling. The water here is so calm, warm and crystal clear that it is more like a lagoon-style swimming pool. Phu Quoc is a true heaven for relaxation of Vietnam.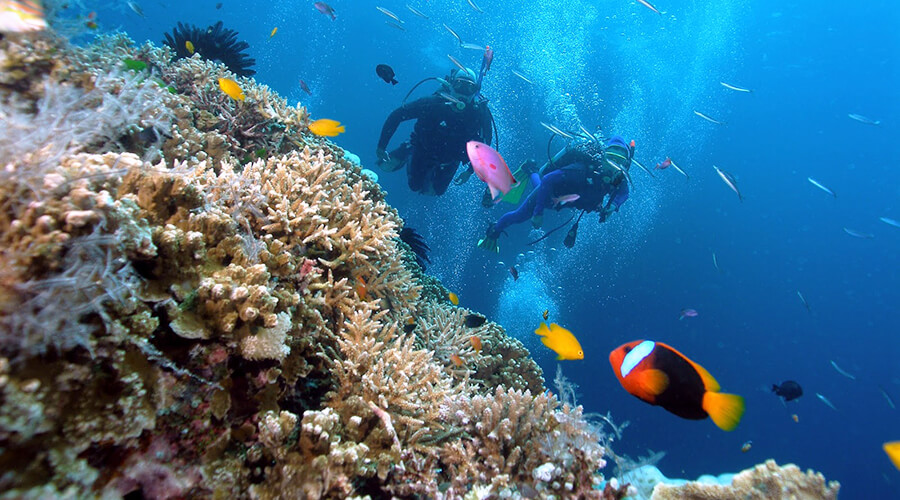 Warmest Greetings To All from Viet Dream Travel! We offer Vietnam tours (daily and package tours), visa services, and transfer services throughout the country. Let us have a chance to show you Vietnam to the fullest. If you have any questions about Vietnam tourism, do not hesitate to contact us at:
Office number: (028) 3838 8322
Hotline/SMS/Whatsapp/Viber/Zalo (+84) 902 795 056 – (+84) 918 709 338
Or info@vietdreamtravel.vn – visa@vietdreamtravel.vn
Best regards,
Vietdream team.
---