Located in the center of the North, Ha Noi is the capital of the country, the portion of Red River. For more than a thousand years, Ha Noi was the center of all resistance movements against northern aggressors to secure the independence of the Vietnamese nation. Ha Noi also characteristically contains many beautiful lakes with their surrounding gardens and trees providing a vital source of energy.
Meanwhile, Ho Chi Minh constitutes the cultural center of the South and the Mekong Delta River. Both of them are the biggest tourist center in Vietnam. Can't choose which one to visit? Let our lowdown on how they differ.
About climate
Ho Chi Minh is located in the South of Vietnam and there are 02 main seasons. The rainy season lasts from May to November. The dry season lasts from December to April next year. There is almost no winter so the climate is particularly favorable for tourism all year around.
Ha Noi is situated in a tropical monsoon zone with four seasons a year including spring, summer, autumn, and winter. From November to March, it's cold and has little rainfall. It is hot with heavy rains from April to October.
Where is the best for culture and history?
Ha Noi has over 1,000 years of history. The Ancient names of Ha Noi, Thang Long, means ascending dragon. In fact, the cultural and historical remains of the city bear the mark of a rich past and many heroic legends. Exploring the city, visitors are able to get a better understanding of the country and its inhabitants.
With more than only 300 years of history, Ho Chi Minh possesses numerous interesting buildings, displaying a characteristic combination of Vietnamese, Chinese, and European cultures.
There are as well as many pagodas, churches, museums, shopping centers, local markets…where you can visit and explore the cultural and local life.
Which should I go to relax?
Both the city's resources and accommodations are attractive to many travelers.
In Ha Noi, the average temperature in winter is 17.2 celsius but can rarely go down to 5 celsius. Meanwhile, temperatures in HCMC never fall below 20 celsius. The city contains many beautiful lakes such as Thanh Nhan, Bay Mau, Dong Da, Thanh Cong, Giac Vo, the West, Ngoc Khanh…and Hoan Kiem Lake – the heart of Hanoi. These are charming places to take a moment away from the chaotic city streets and watch elderly locals quietly enjoying games of chess and mahjong.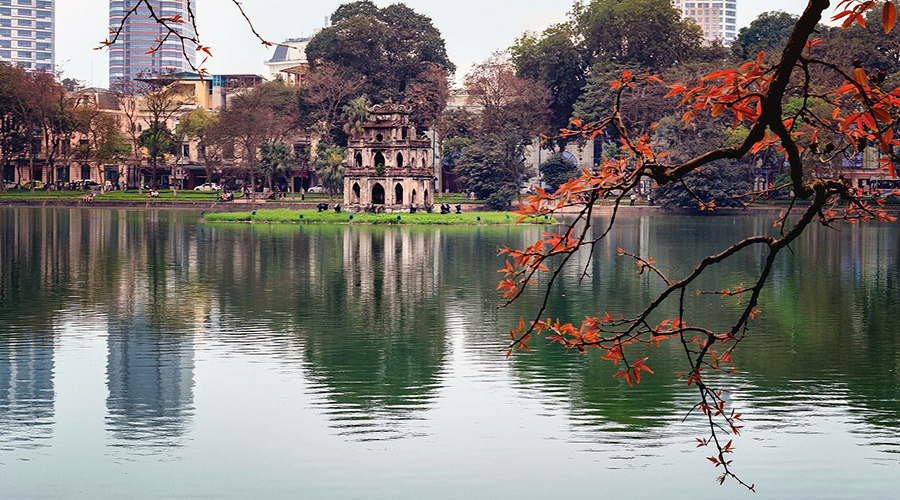 The average temperature in Ho Chi Minh is 27.5 celsius which favorable for tourism all year around. Also, there are many parks with green trees or water parks for travelers to escape the southern heat, from December to April next year.
Where should I shop?
With many ancient and handicraft villages in Ha Noi, it offers the superior choices of crafts, silk accessories and handmade products with high quality. A lot of them are exported to many countries around the world including Japan, the US, EU countries. Here is some famous market in Ha Noi: Dong Xuan, Ha Noi weekend night market in Old Quarter, Hang Da, Cho Hom, Long Bien market…
Located in the center of the South and the Mekong Delta River, it is the city where you can almost everything including almost all domestic products, especially those from the Mekong River Delta and modern products from other countries. Ho Chi Minh city also knows as "kingdom of the malls", with vast, modern air-conditioned edifices housing copious brand and designer shops.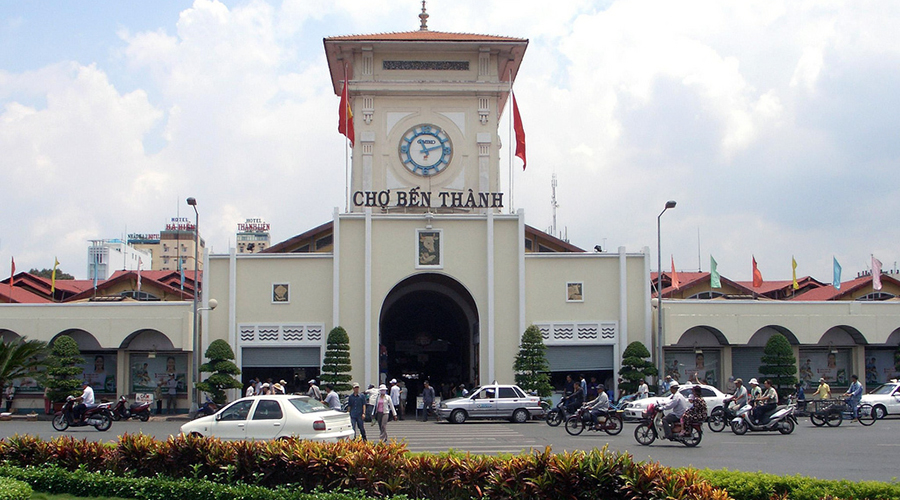 Which is best for food?
The cheapest and one of the most delicious places to find cuisine in Vietnam is street food. You don't need a guide or a good restaurant to have what you want to eat. In September 2016, President Barack Obama had sampled his dinner at just a local shop in Ha Noi. He enjoyed himself sitting on a low plastic stool eating noodles and pork bits with chopsticks the same as local way. And we believe only when you follow the local way, that is the best way for you to fully taste local food. Let's go on the best good in Ho Chi Minh and Ha Noi.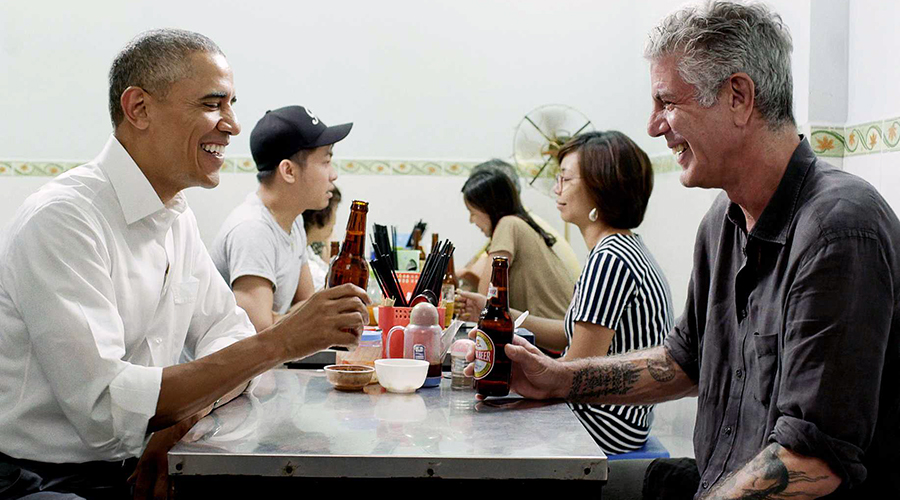 In Ha Noi, there are many of the popular Vietnamese dishes originated here. The Pho (noodle soup), Vietnam's national dish, is one of the most popular which you can get on just about any street corner for as little as a dollar. Besides Pho, there are some other famous dishes such as Bun Thang, Bun Cha, Bun Dau Mam Tom…General, the taste of foods in Ha Noi is frugal, gentle, slightly sour.
The street food in Ho Chi Minh city tends to be more varied tastes. It come from traditional cuisine when the old generation came to explore the South of Vietnam. Their slogan in foods is " salty foods need too salty, sourly foods need too sour, sweetly foods need too sweet, bitter foods need too better".
Each city has its own way to cook the traditional cuisine, different flavors, you could feel it just after trying Pho – national dish.
Which one is better for nightlife experiences?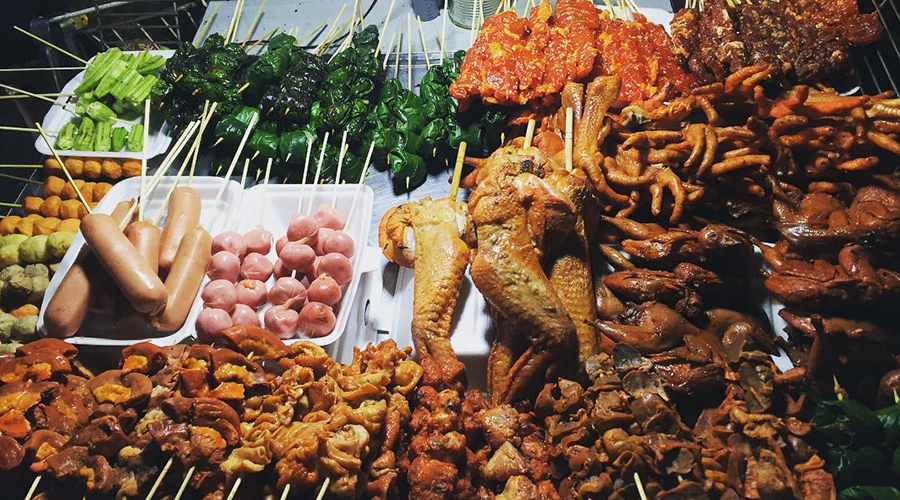 Both of the cities have backpackers' areas. In Ho Chi Minh, the backpacker's area is at Bui Vien and Do Quang Dau Street, and in Hanoi, it is located at Old Quarter. You don't need to think too much in order to see which one should be chosen first for excellent nightlife experiences because both of them are the same. Furthermore, it is quite cheap to enjoy a glass of beer and talk to other travelers or locals on tiny plastic chairs around the backpackers' areas.
Where is the best base for day-trips?
This depends on what you're looking for.
From Ha Noi, you can visit:
Ha Long Bay, a dreamy seascape of jagged limestone rocks jutting out over calm waters, is Vietnam's number one tourist attraction.
Ninh Binh has been favored by nature. The harmonious mingling of the mountains, plains, rivers, and sea has created strangely attractive landscapes. In this area, Hoa Lu was chosen as the capital of Dai Viet in the 10th century.
Ancient and handcrafts villages such as Bat Trang pottery village, Silke village of Van Phuc, Quat Dong embroidery village, ancient village of Duong Lam, Phu Vinh bamboo and rattan weaving village…
From Ho Chi Minh, you can visit:
Cu Chi underground tunnels: explore the underground network of tunnels and bunkers that stretch for over 200 Km. Learn about the importance the tunnels played in the Vietnam-American war, and how they were used specifically by the Viet Cong guerrilla fighters. While there, you will not only have a chance to explore the war bunkers, command centers, weapon stores but also experience with real fire with many different types of guns…
Mekong Delta River: witness daily local life, floating marketing, local business, Discover small villages to visit the orchards and fruit plantation or simply enjoying a boat ride through the picturesque small creeks of the Delta.
Cao Dai temple: visit Cao Dai religion and witness their celebration at midday.
Can Gio Ecological zone: explore Monkey Island, visit the Crocodile farm and other wild animals in the mangrove forest.
So which one should I go to?
Ha Noi is also known as old capital which contains more historical, less glitzy side, allowing visitors a glimpse of traditional Vietnamese culture as well as giving many opportunities to see the best of the country's artistic and creative offerings.
Meanwhile, Ho Chi Minh is a commercial center of the country, inevitably has more investment, fancier hotels, smarter restaurants, and an exclusive nightlife scene.
Take your pick!
---