You want to go to the cinema to enjoy "blockbusters" but don't know which movie theater to choose from. Let Vietdream introduce you to the most modern, quality cinema complexes in Ho Chi Minh City. And you can invite friends and relatives to see the movie together when you have free time.
1. CGV Cinemas
CJ CGV is part of CJ Group, one of Korea's largest multidisciplinary economic groups. CJ CGV is one of the top 5 largest cinema complexes in the world and is the publisher. So CGV is the largest cinema complex in Vietnam. Here, you not only come to enjoy diverse cinemas through advanced technologies such as IMAX, STARIUM, 4DX, Dolby Atmos, but also enjoy completely new and different cuisines while experiencing quality service. This is the first cinema system in Vietnam to have luxurious cinemas such as L'amour, Premium, Gold Class, Stadium, Art House, and Sweet Box chairs for lovers of privacy.
In addition, CGV always has attractive promotions and incentives for students, pupil and members of CGV. Especially, on the last Monday of every month, coming to CGV, you will enjoy all movies in 2D format with only 50,000 VND / ticket applied to all types of seats.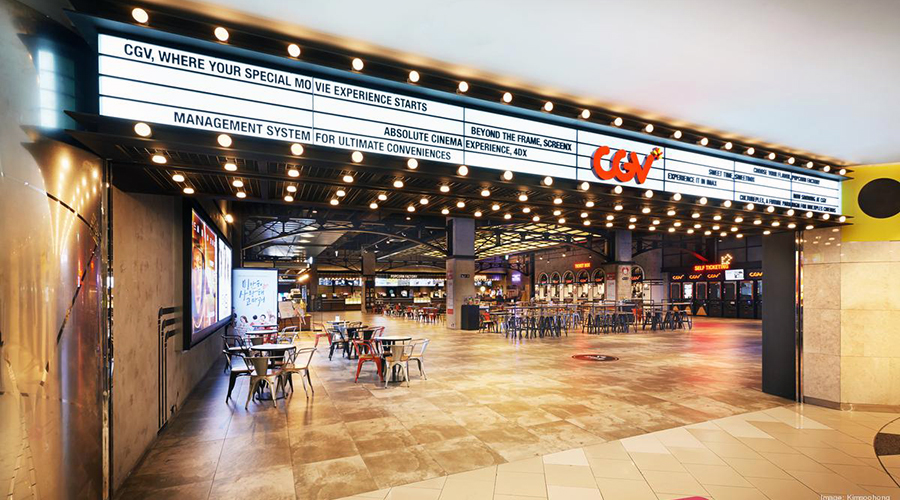 TICKET PRICE: 50,000 – 600,000 VND 
Address:
CGV Vincom Dong Khoi: Floor 3, Vincom Center B Shopping Center, 72 Le Thanh Ton, Ben Nghe Ward, District 1.
CGV Aeon Binh Tan: Floor 3, Aeon Mall Binh Tan Shopping Mall, No. 1, Street No. 17A, Quarter 11, Binh Tri Dong B Ward, Binh Tan District. Phone: (083) 620 2299
CGV Thu Duc: 5th Floor, Vincom Thu Duc, 216 Vo Van Ngan, Binh Tho Ward, Thu Duc District.
CGV Saigonres Plaza: Floor 4-5, Saigonres Plaza, 79/81 Nguyen Xi, Ward 26, District Binh Thanh. Phone: 1900 6017
CGV Liberty Citypoint: Floor M – 1, Liberty Center Saigon Citypoint, 59 – 61 Pasteur, District 1. Phone: (08) 3822 3111
CGV Hung Vương Plaza: Floor 7, Hung Vuong Plaza, 126 Hung Vuong, District 5. Hotline: 1900 6017
CGV Vivo City: Floor 5, SC VivoCity Center,

 

1058 Nguyen Van Linh, District 7.
CGV Truong Son (CGV CT Plaza): Floor 10, Vietjet Plaza, 60A Truong Son, Ward 2, Tan Binh District.
CGV Hoang Van Thu: Floor 1&2, Gala Center, 415 Hoang Van Thu, Ward 2, Tan Binh District.
CGV Su Van Hanh: Floor 6, Van Hanh Mall, 11 Su Van Hanh, Ward 12, District 10.
CGV Crescent Mall: Floor 5, Crescent Mall, Nguyen Van Linh, Phu My Hung, District 7.
CGV Pearl Plaza: Floor 5, Pearl Plaza, Ward 25, Binh Thanh District.
2. Galaxy Cinema
Galaxy Cinema (a trademark of Thien Ngan Film Joint Stock Company) entered the high-end cinema market in May 2005. Galaxy always strives to meet the entertainment needs of the majority of movie fans. Designing and installing by experts from WARNER BROS Group from Hollywood, Galaxy Cinema's cinemas have 2D and 3D cinemas with the most advanced surround sound and screen system in Vietnam currently.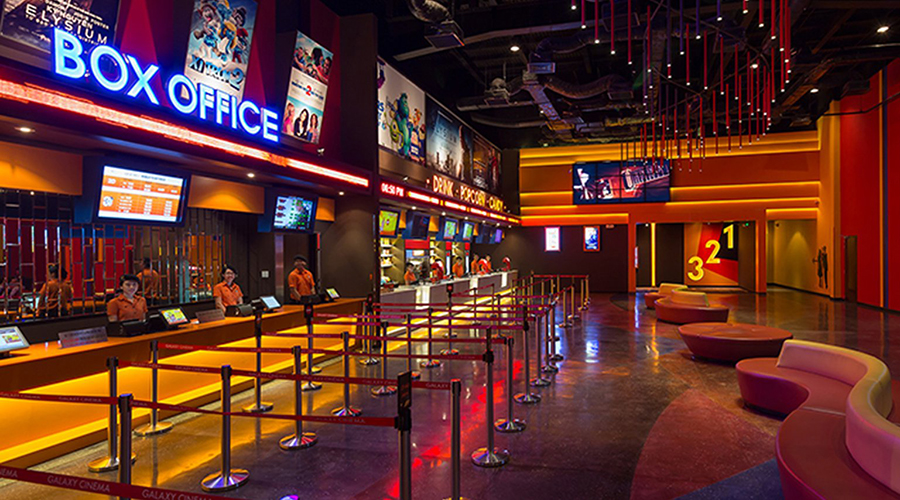 TICKET PRICE: 45,000 – 160,000 VND
Address:
Galaxy Nguyễn Du: 116 Nguyen Du, District 1. Phone: 028 38 235 235
Galaxy Quang Trung: No. 304A, Quang Trung street, Ward 11, Go Vap District. Phone: 028 35 897 899
Galaxy Tan Binh: 246 Nguyen Hong Dao, Tan Binh District. Phone: 028 3849 4567
Galaxy Kinh Duong Vuong: 718bis Kinh Dương Vương, District 6. Phone: 028 38 172 398
3. Lotte Cinema
Established in 2008, with the first cinema complex located at Lotte Cinema Diamond – Ho Chi Minh City, their desire to bring customers, movie lovers, the true-to-life experience with absolutely relaxing moments with family, friends, and relatives. Lotte Cinema system has made continuous efforts to develop the quality of service and to best serve with the goal of bringing quality services – International class service at discounted rates.
Especially in 2016, for the first time Lotte Cinema brought to the Superplex cinema room with the largest screen in Vietnam, the ultra-sound was Dolby Atmos at Lotte Cinema Go Vap branch. It is a 100% high-class projection room equipped with Prestige seats at Lotte Cinema Diamond. Thereby improving the quality of cinema enjoyment, to better satisfy the needs and desires of every customer.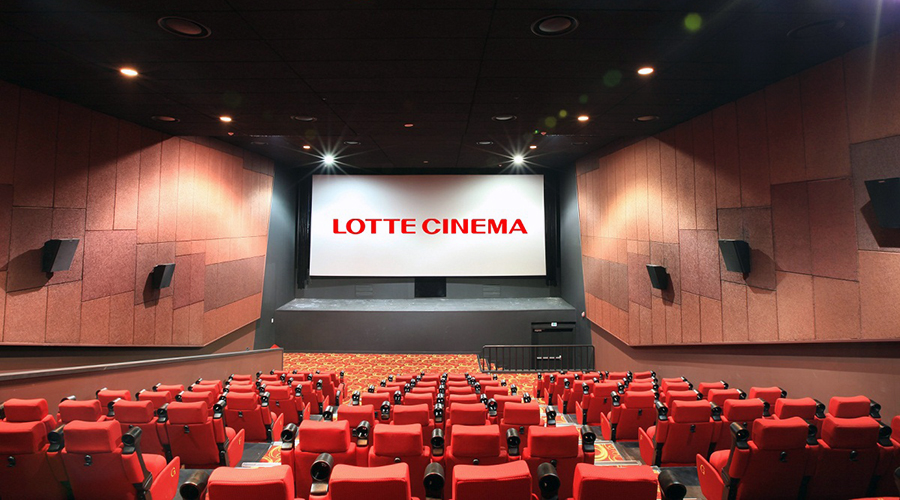 TICKET PRICE: 45,000 – 150,000 VND
Address:
Lotte Cinema Cantavil: 7th Floor, Cantavil Premier, Hanoi Highway, P.An Phu, District 2. Phone: 028 740 2323/2523
Lotte Cinema Republic: 4th Floor, Pico Plaza, 20 Cong Hoa, Ward 12, Tan Binh District. Phone: 028 3811 6333 – 028 3811 6555
Lotte Cinema Diamond Plaza: 13th Floor Diamond Plaza, 34 Le Duan, District 1. Phone: 028 3825 7749 
4. BHD Star Cineplex
BHD Star Cineplex is known for its first cinema complex in 2010, at Maximark 3/2 (now Vincom 3/2). BHD Star Cineplex is the only Vietnamese cinema complex with strong development, through the continuous opening of new cinema locations in prime areas of Ho Chi Minh City. Service quality is of the highest standard by satisfying customers' requirements promptly, fully, and professionally. More importantly, high-quality audio and video quality is the key to BHD's strong development. With good quality, low ticket prices, BHD is a good choice for the young pupils and students.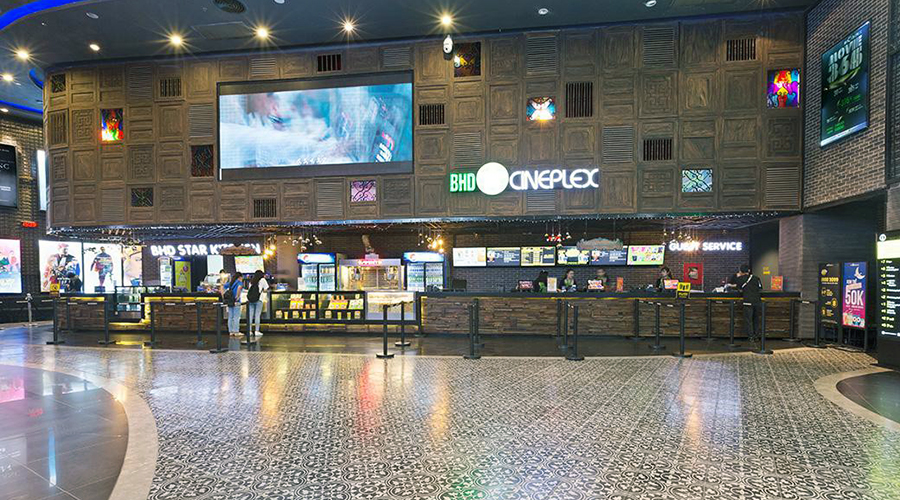 TICKET PRICE: 60,000 – 160,000 VND
Address:
BHD Star Bitexco: Floor 3 & 4, Bitexco ICON, 68 Hai Trieu, District 1. Phone: 028 62 670 670
BHD Star Vincom Thao Dien: 5th Floor, Vincom Shopping Center, 159 Hanoi Highway, Thao Dien Ward, District 2. Phone: 028 37446969
BHD Star Vincom 3/2: Floor 4 Vincom 3/2 3C Street 3/2, District 10. Phone: 028 6264 5820
BHD Star Pham Hung: 4th Floor, Satra Pham Hung Shopping Center, C6 / 27 Pham Hung, Binh Chanh District. Phone: 028 3758 0123
5. CineStar
CineStar has long become a cinema complex loved by many students – students because of its low fares; popcorn, and drinks are also extremely attractive with premium service. The cinema complex is a large space for meeting friends, birthdays, press conferences, coffee shops, etc. Audience members can experience Dolby Atmos sound system – specifically designed for high-end cinemas. Moreover, many events constantly launch new movies and attractive promotions only at CineStar.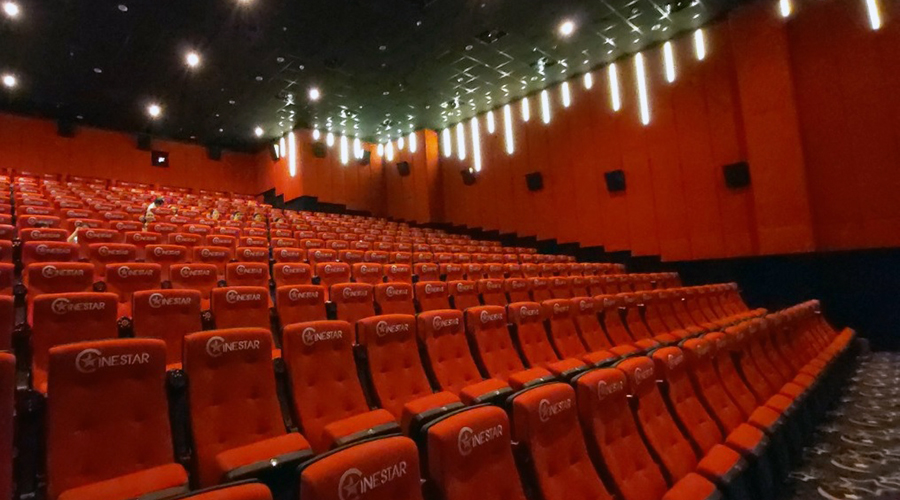 TICKET PRICE: 45,000 – 90,000 VND
Address: 271 Nguyen Trãi, Nguyen Cư Trinh Ward, District 1
Phone: 028 7300 8881
6. Mega GS
Mega GS is a class of cinema complexes, officially opening its first cinema complex in 2015. The ticket price here is extremely attractive, so it is loved by many young people. Mega GS Cao Thang owns 6 modern projection rooms with a total of nearly 1,000 seats, including two 3D projection rooms and four 2D projection rooms. High-quality sound, images with vivid surround sound, widescreen projection, and the latest 3D projection technology will bring the audience the most interesting experience.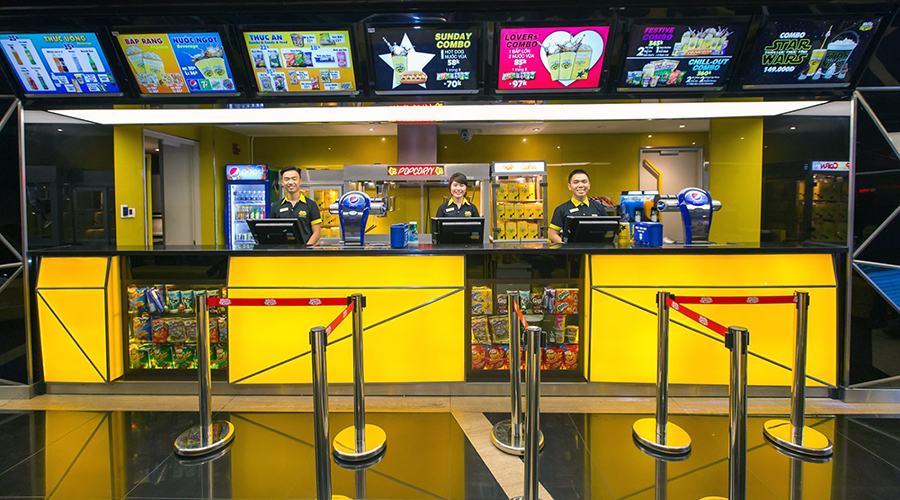 TICKET PRICE: 40,000 – 160,000 VND
Address: 19 Cao Thang, Ward 2, District 3.
Phone: 028 6264 9911.
7. DDC – Dong Da Cinema
DDC is a cinema that has been present very early in Ho Chi Minh City, born when foreign cinema systems such as CGV or Lotte were not appeared in Vietnam. Located on Tran Hung Dao main road linking District 1 and District 5, DDC is a cinema complex that has been chosen by many audiences so far because of its clear image quality, extremely smooth technical projection screen, bringing to a very lively entertainment space, not only the extremely cheap ticket prices, as well as the corn combo and promotional gifts under the extremely cool movie, are also considered as a strength of DDC ..
DDC consists of 6 projection rooms with nearly 1,000 exquisite seats designed for customers to watch movies in the most comfortable and convenient way.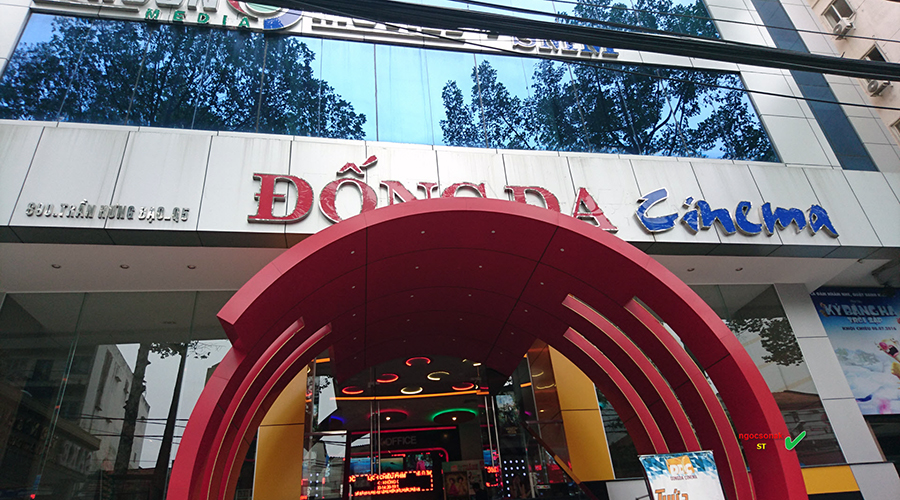 TICKET PRICE: 45,000 – 90,000 VND
Address: 890 Tran Hung Dao, District 5.
Phone: 028 39 234833
8. Cinebox Ly Chinh Thang
Cinebox cinema system is equipped with extremely large screens with image quality according to international standards, giving movie lovers a sense of visual satisfaction when enjoying thrilling action scenes, gorgeous in the movie. Modern Dolby Digital sound system – an international standard recognized by major film manufacturers around the world. At Cinebox, you are conveyed true sound emotion from cinematographic works. Cinebox always aims at an elegant and friendly entertainment environment, giving you a sense of comfort and closeness when enjoying coffee, snacks, watching a movie with your lover, friends, or family members' family.
TICKET PRICE: 45,000 – 80,000 VND 
Address: 212 Ly Chinh Thang, District 3.
Phone: 028 3 9350 610
9. Flamingo Cinema Club
A true cinema art space. Flamingo Cinema Club has brought valuable and emotional movies. In addition, this place is also a theater with attractive plays. At the same time, along with film screening, Flamingo Cinema Club will hold the seventh exchange of issues related to the arts between club members and directors, writers, and producers. the famous movie, actor …
The space is cool, comfortable, the staff is extremely friendly and dedicated. Please come and support! It will definitely make you satisfied.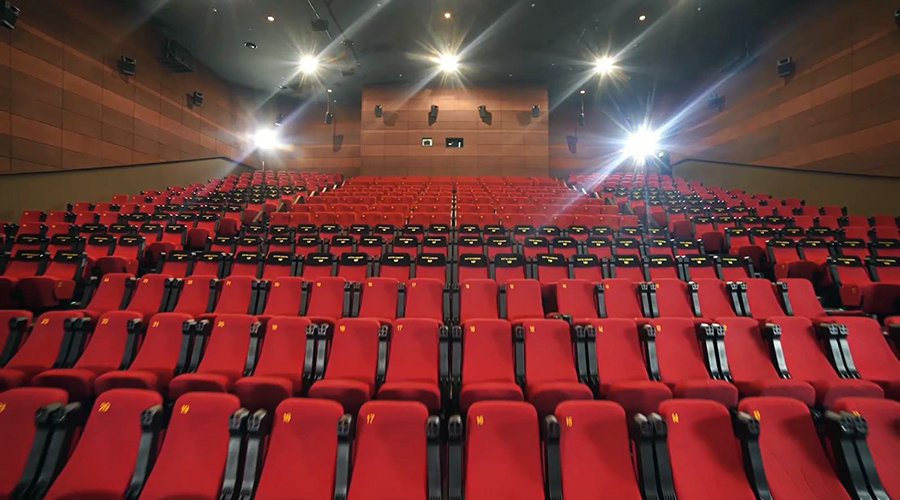 TICKET PRICE: from 70,000 to 200,000 VND
Address: 155 Bis Nam Ky Khoi Nghia, District 3.
Hotline: 093 406 5635
If you don't know where to go on weekends, a movie theater is the best option. You can relax and watch the famous movies that you love. Also, a day trip to Mekong delta or Cu Chi tunnels is another option that you can take to relax.
---