Hủ tiếu, a type of rice noodle served either as a soup or dry, is a signature dish of Vietnam's southwestern region. To understand how to make the raw material, you should visit Sáu Hoài, Quê Tôi, or Chín Của workshop in Cần Thơ. They are the most notable family businesses that belong to the traditional craft village of making Hủ Tiếu. In addition to serving daily production, these workshops welcome many tourists to visit and witness their production process.
General information about traditional craft village of making rice noodle
Besides other traditional craft villages, the rice noodle making craft village at the Can Tho has long become a unique cultural feature of the Mekong Delta. The village is located in An Bình ward, Ninh Kiều district near Rau Răm bridge. Boats are the main transportation which often carries rice to the local businesses for making noodles and then bring dry noodles to their customers.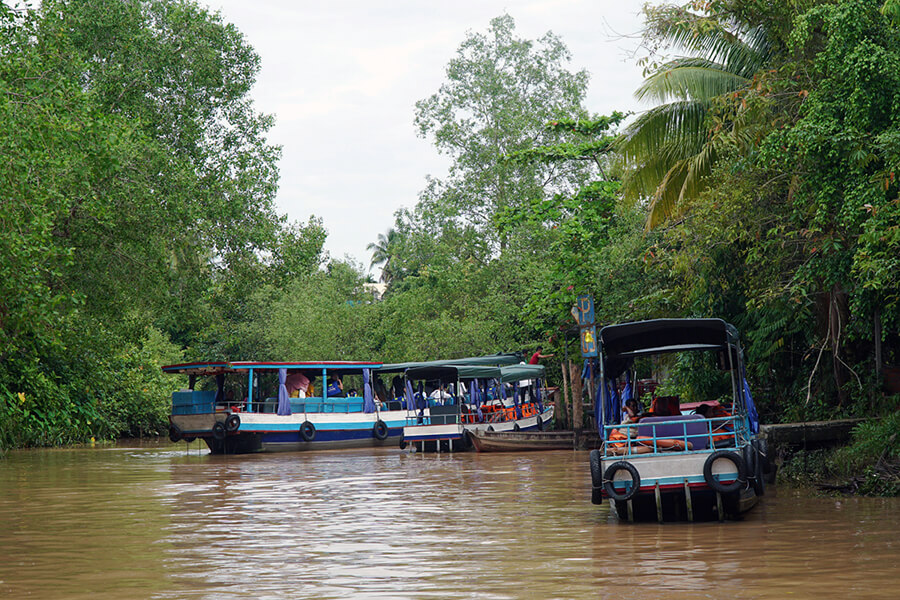 It's also the best way for tourists to visit this area after exploring Cái Răng floating market. Boat rental prices usually range from 350,000 VND – 750,000 VND depending on the quantity.
Get 10% off with our Mekong 2 days tour to visit Cai Rang Market and explore rice noodle shop 
What's special about making rice noodle village in Can Tho?
The ideal time to visit the traditional craft village of making rice noodle is in the morning. On the way coming to the village by boat, don't forget to try rice noodle soup as your breakfast offered by many local people who cook and sell on their boats beside pots of boiling broth. Surely, it would be an unforgettable experience moment in your Mekong Delta trip.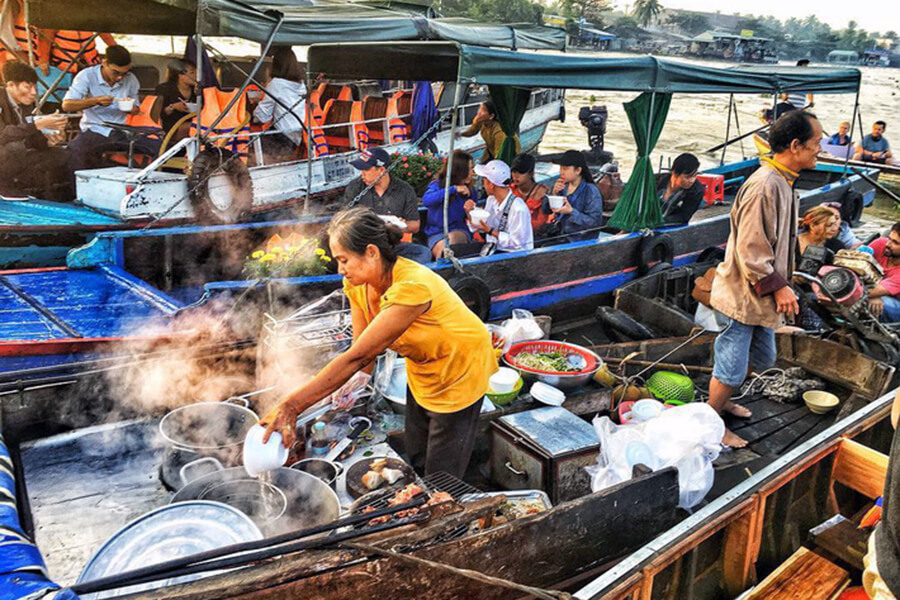 Setting foot into the traditional village in the morning, tourists can witness the whole procedure of making fresh hủ tiếu, from mixing, coating, drying, cutting noodles, packing…all done by hand.
Each workshop has its own technique in making the noodles stand out from the others. However, the most important step is the source of quality raw materials, mainly chosen from Sa Đéc or Đồng Nai. Then rice will be soaked before grounding and mixing with other materials. The powder phase step is usually done the night before. The next day, it will be coated to become cakes.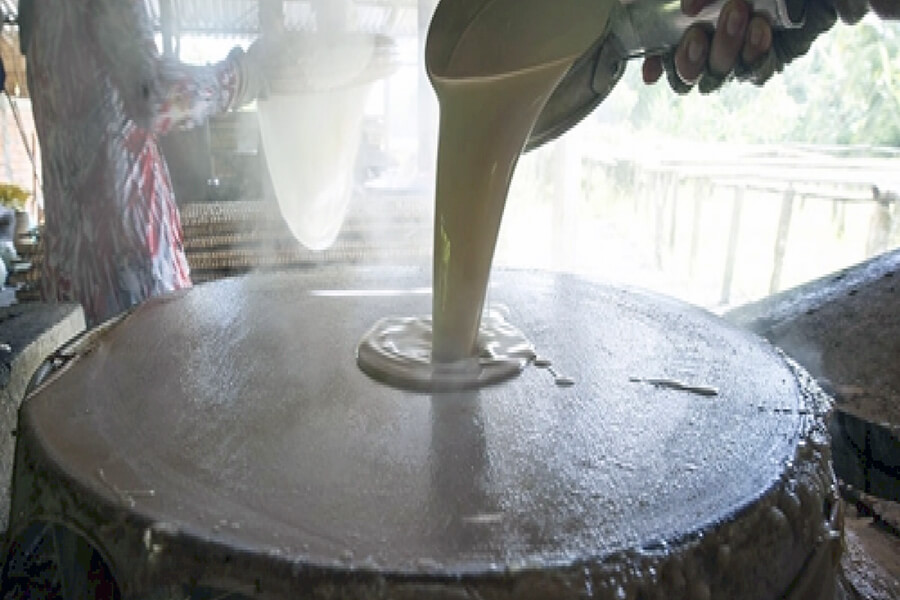 After that, the cakes need to put on bamboo frames to air out for a couple of hours before being cut into regular noodles.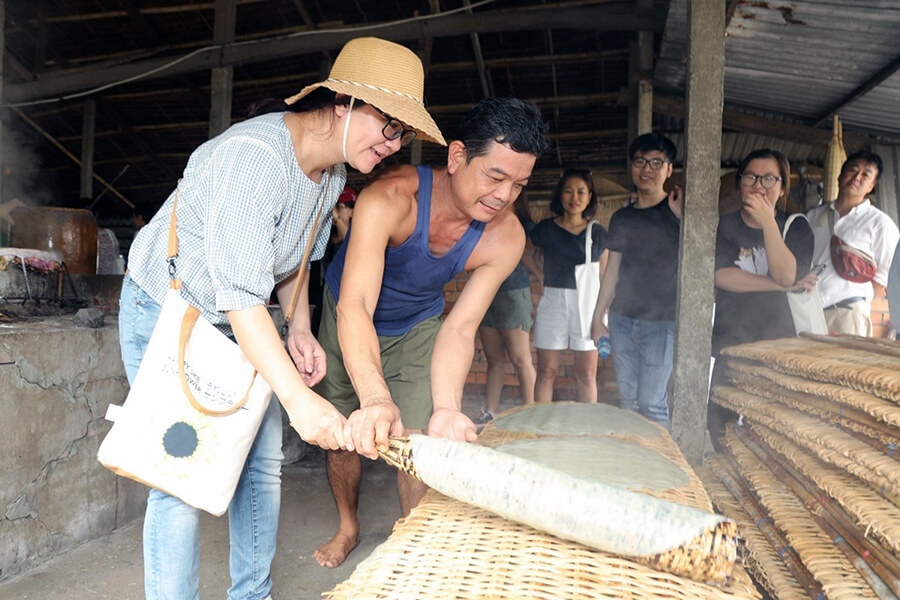 Visitors can join and participate from the stage of coating and cutting.
Of course, the final stage is still packed and delivered to buyers.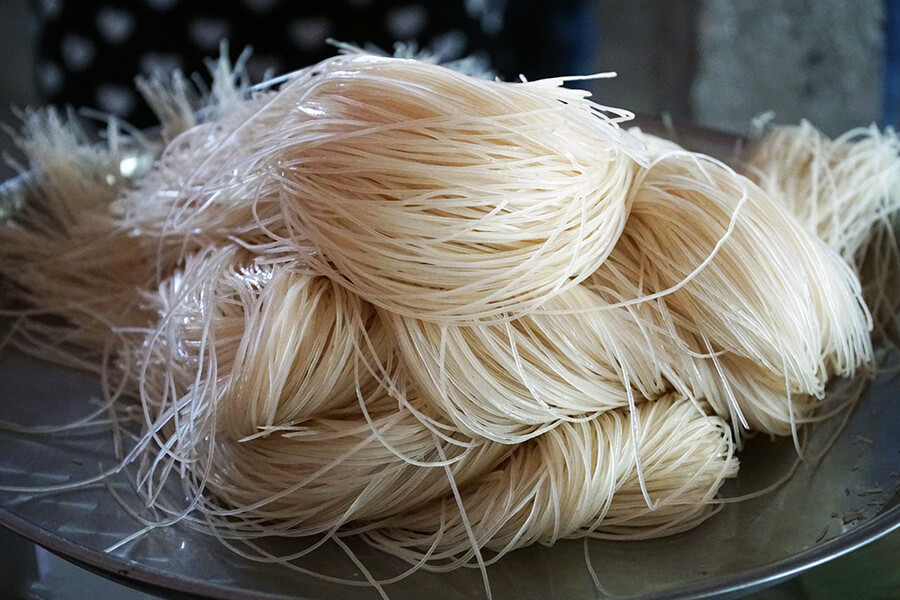 Watching the diligent noodle maker standing and cooking each piece of cake next to the smoky fire, cherishing each cake, you can see the hard work and love for this traditional profession. Steam rises from the surface of the cake, blending into the yellow color of the morning sun, the space radiates the rustic charm of the hospitable West.
We would like to introduce some local producers for you to visit during your upcoming trip to Can Tho.
Source: collected
---