Sa Đéc flower gardens are 03km from Sa Đéc city centre, and cover an area of ​​313ha, with around 2,000 households living. The flower gardens have two sides adjacent to the Tiền and Sa Đéc rivers, which are convenient for transportation by water and by road. These gardens were established in the 1930s, typically The rose garden of Mr. Dương Hữu Tài, nickname Tư Tôn, has more than 400 species of flowers and precious medicinal herbs.
Sa Dec flower village – The beauty of the river region
For nearly a hundred years, Sa Đéc has been famous throughout the country for its traditional ornamental flowers and ornamental plants. Sa Đéc's flowers and ornamental plants are supplied to the Mekong Delta provinces, Ho Chi Minh City, central provinces, and Cambodia market and are heading to other export markets.
Diversity of flowers
Sa Dec Flower Village is known for its diversity of unique flowers and ornamental plants. Coming here, you can see golden flower pots, roses, chrysanthemums, orchids, lotus, apricots… and lush green bonsai gardens, rows of trees surrounding the path. With a variety of flowers, you can easily choose beautiful bouquets as gifts for relatives, friends or even for yourself to show off on social networks.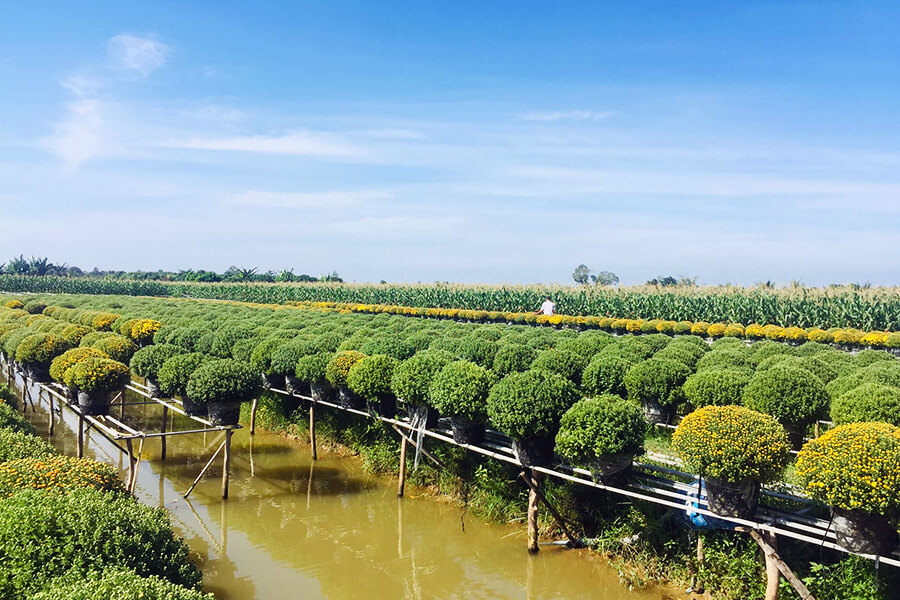 Green and peaceful space
Sa Dec Flower Village is not only a place to see beautiful flowers but also a cool, peaceful green space to help you relax after stressful working hours.
You can walk in the flower garden, hear the chirping of birds, see butterflies flying around the trees or freely admire the beautiful landscapes of the West. A better option is to rent a bicycle to ride through the roads beside the Hau River to further feel the special natural beauty of Sa Dec Flower Village.
Coming to this peaceful village, visitors also feel like they are lost in a world full of colours and magical scents of flowers and ornamental plants including thistle, areca, fig, Benjamin fig, ochana atropurpurea but through skilful, industrious, talented hands of artisan-artists. They became priceless bonsai with beautiful and uncanny forms.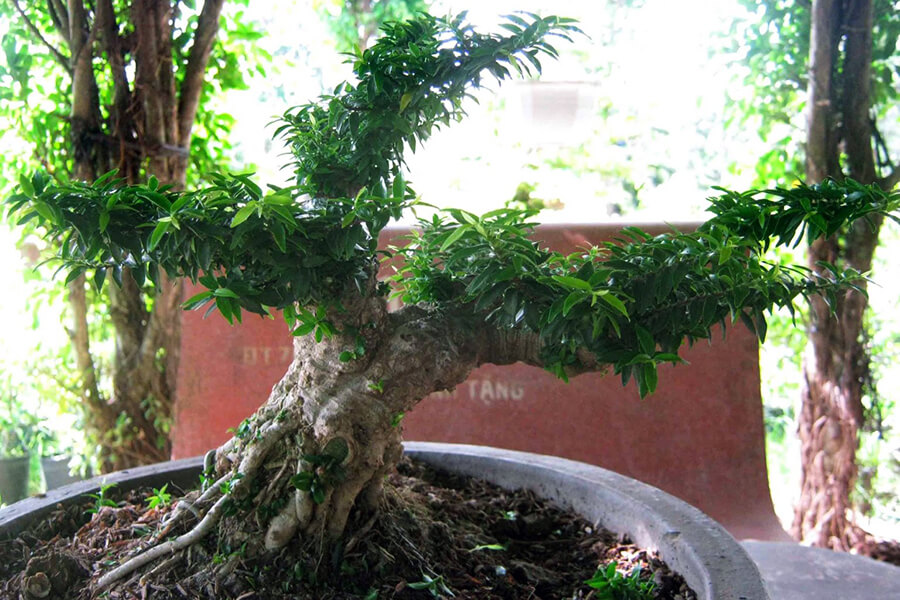 However, the most in quantity and type here are roses. Currently, the village still preserves over 50 kinds of roses: velvety rose; lotus violet Grada rose, pink Cleopatre roses, Bridibat roses of dark brick colour, Frotini roses, Elizabeth flesh-coloured roses; orange mascaras roses; Metsai roses of white colour…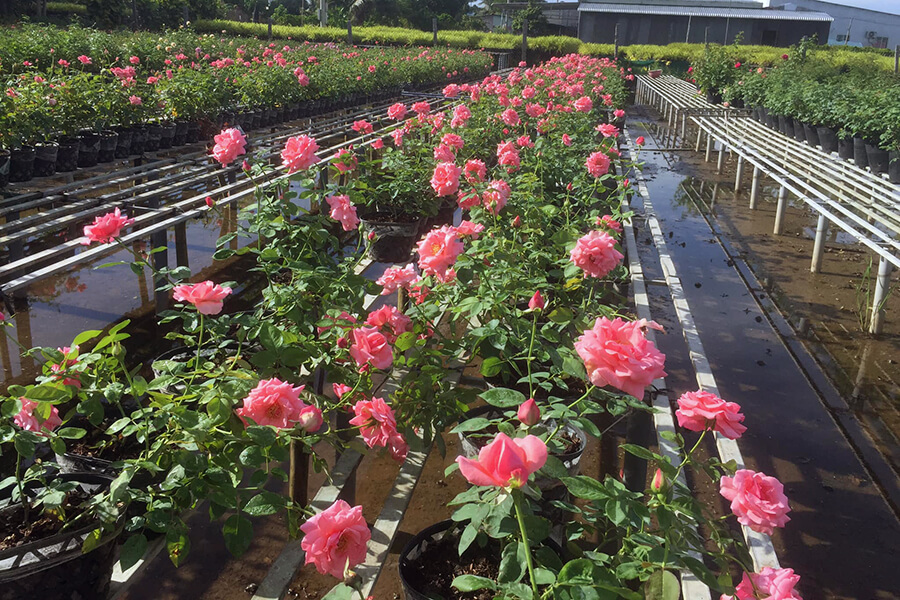 The most noticeable difference between Sa Đéc flower village compared to other flower villages is that the flowers are planted on high trellises, the bottom is flooded and flower growers have to wear boots or use small boats to care for or pick flowers. This way can help the farmers save costs and also avoid floods due to low terrain. 
=>>Do you want to get 5 – 15 off with our Mekong Delta Tour?
Sa Đéc flower gardens
---