"Thap Muoi has most beautiful lotus". Indeed, the lotus fields in thousands of colors, will be the place you want to find to avoid the hot day and to forget about the stresses of everyday life.
Among the lotus fields in Dong Thap, the most prominent is Dong Sen in My Hoa commune, Thap Muoi district (about 39km from Cao Lanh city), Dong Thap province. Coming to here, watching the lotus to enjoy the specialties of the west of the river is a great experience for visitors.
What is the best time to visit?
The climate is fresh all year round, so you can come in any season. But the most appropriate time is still in the summer. This is the time when the lotus blooms become the most beautiful as the water lever in Mekong Delta raise high during this season. So you can freely enjoy pure and cool environment and watch the lotus stations nestled in the blue leaves.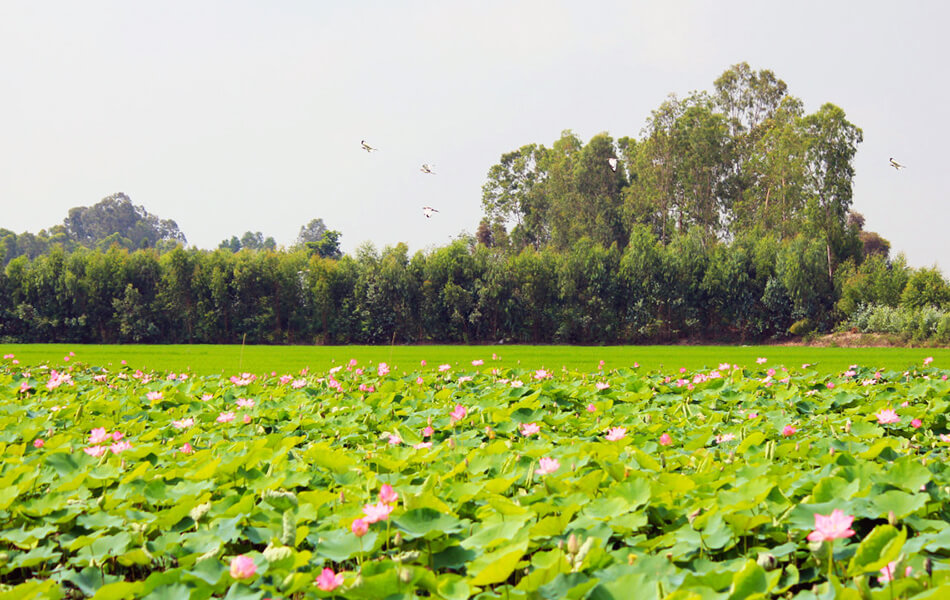 Interesting activities should try
To the tourist area you want to move inside, you have to move by canoe. The canoe slowly takes you inside, while sailing, you can watch the scenery on both sides of the field and experience interesting and unique view.
Another cool activity is to become farmers as you can try rowing a boat around by yourself to pick lotus flowers as well as collecting lotus roots and seeds. The local farmers can guide you how to pick the beautiful flowers in a right way.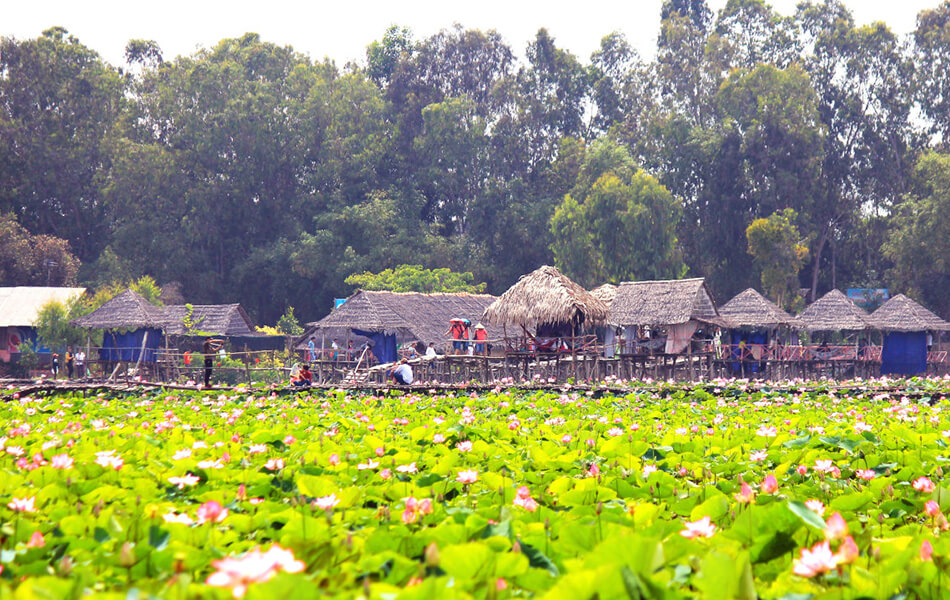 You can also relax on the wooden huts, created by local business, and fishing in the middle of the lotus fields.
Not only that, you can also enjoy dishes in local flavors such as grilled snakehead fish in lotus leaves, lotus chicken salad, steamed snail, lotus fried rice, dried mango salad, snakehead fish, boiled crab, rice field rats, lotus tea, lotus sticky rice… About drinking, there are special product called lotus milk with a truly impression. It makes from made from lotus seeds and milk that helps your body cool down.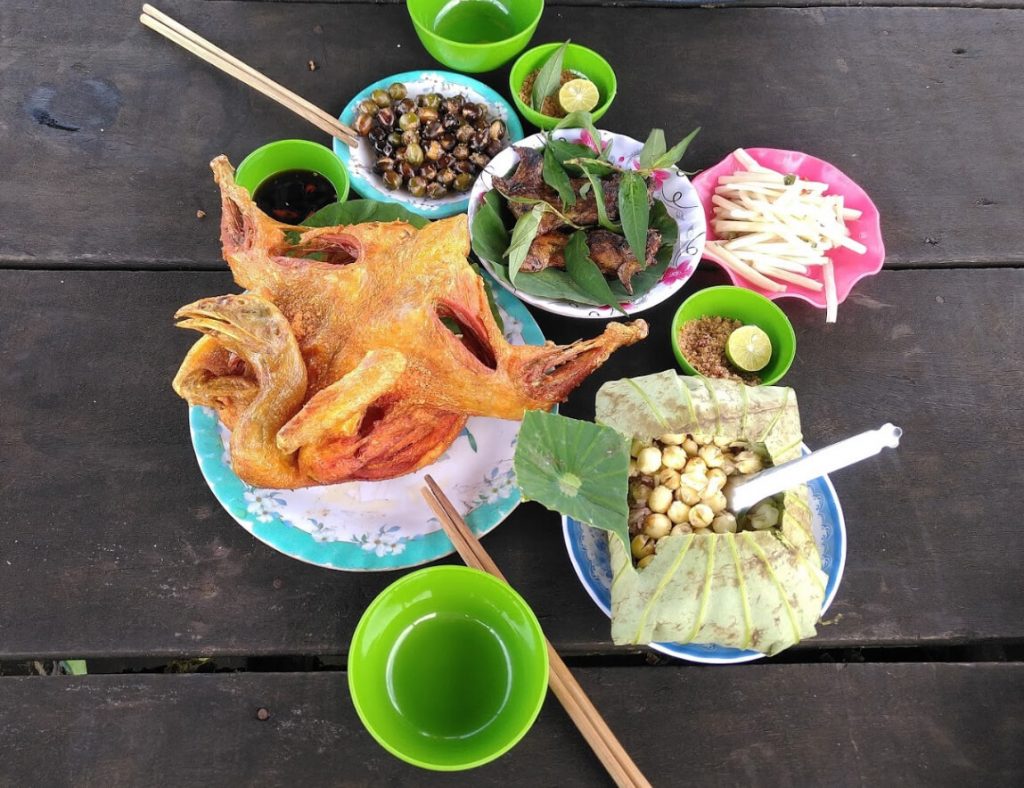 All are processed according to a very specific method by the people here, so they have a very unique flavor that is not available everywhere.
---