Tien Giang is a province in the Mekong Delta River with many natural beauties that captivate tourists. The province's tourism is increasingly developing because there are many destinations that attract tourists to visit. These destinations can be mentioned as Dong Tam Snake Farm, Thoi Son Islet, Vinh Trang Pagoda… Besides, this place also has many places associated with history that many tourists seek out, and the most popular one us Rach Gam – Xoai Mut Victory historical relic. 
Rach Gam Xoai Mut Battle
In 1784, after receiving Nguyen Phuc Anh's request for help, 50,000 Siamese troops rushed to Vietnam and then attacked the Tay Son army base in My Tho. General Nguyen Hue immediately ordered the navy to wait in ambush at the Rach Gam – Xoai Mut river section; the infantry and artillery were in ambush on the shore. When the Siamese army entered the battlefield, the Tay Son artillery suddenly attacked, and the infantry and navy rushed out to destroy almost all of the enemy on January 20, 1785. With the glorious victory, the Rach Gam Xoai Mut battlefield was described as a great wall to protect the nation.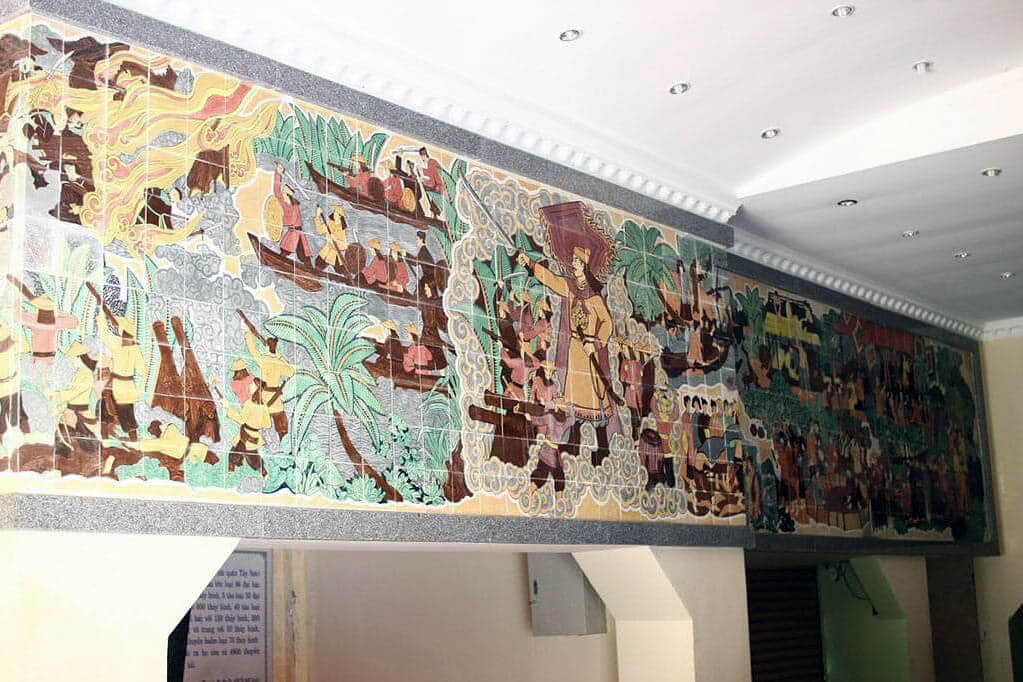 General information about Rach Gam Xoai Mut Victory Relic
Rach Gam – Xoai Mut Victory Relic is located in Dong hamlet, Kim Son commune, Chau Thanh district, Tien Giang province, next to the bank of Tien River, right in front of provincial road 864, about 12 km west of My Tho. The best way to visit this area, especially from Ho Chi Minh is a private car rental with a driver. The relic was put into use on January 20th, 2005, on the occasion of the 220th anniversary of the Rach Gam – Xoai Mut victory, with an area of 1.5 hectares including 03 exhibition houses:
– Gallery No. 1: displays a series of ceramic mosaics and many artifacts related to the battle.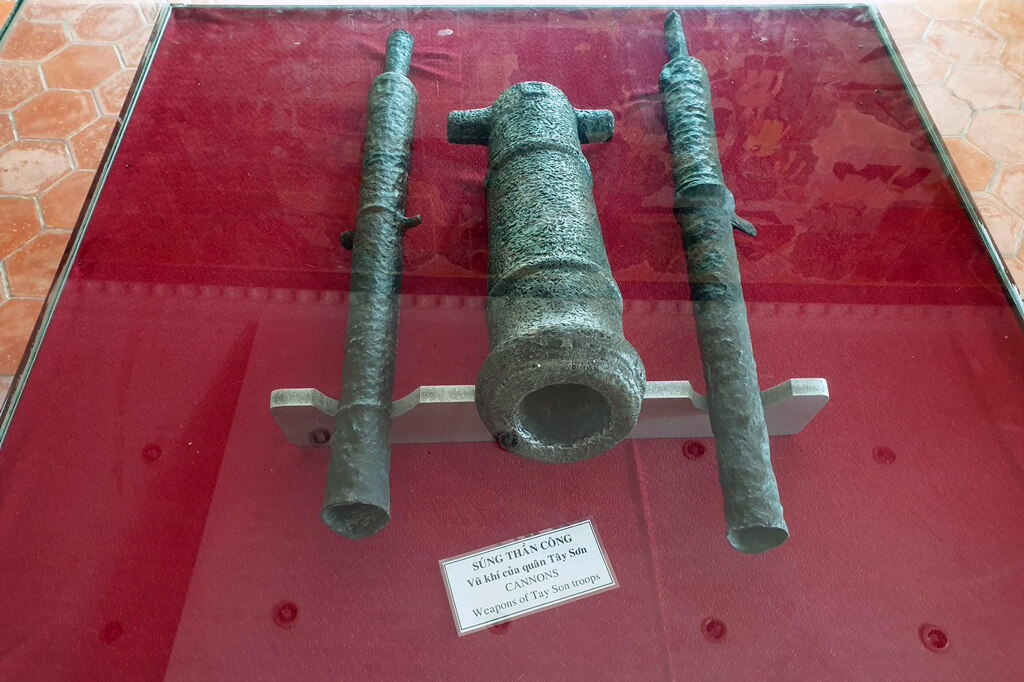 – Gallery No. 02: displays a collection of artifacts about Rach Gam – Xoai Mut, with about 546 artifacts including weapons and vehicles used by both sides.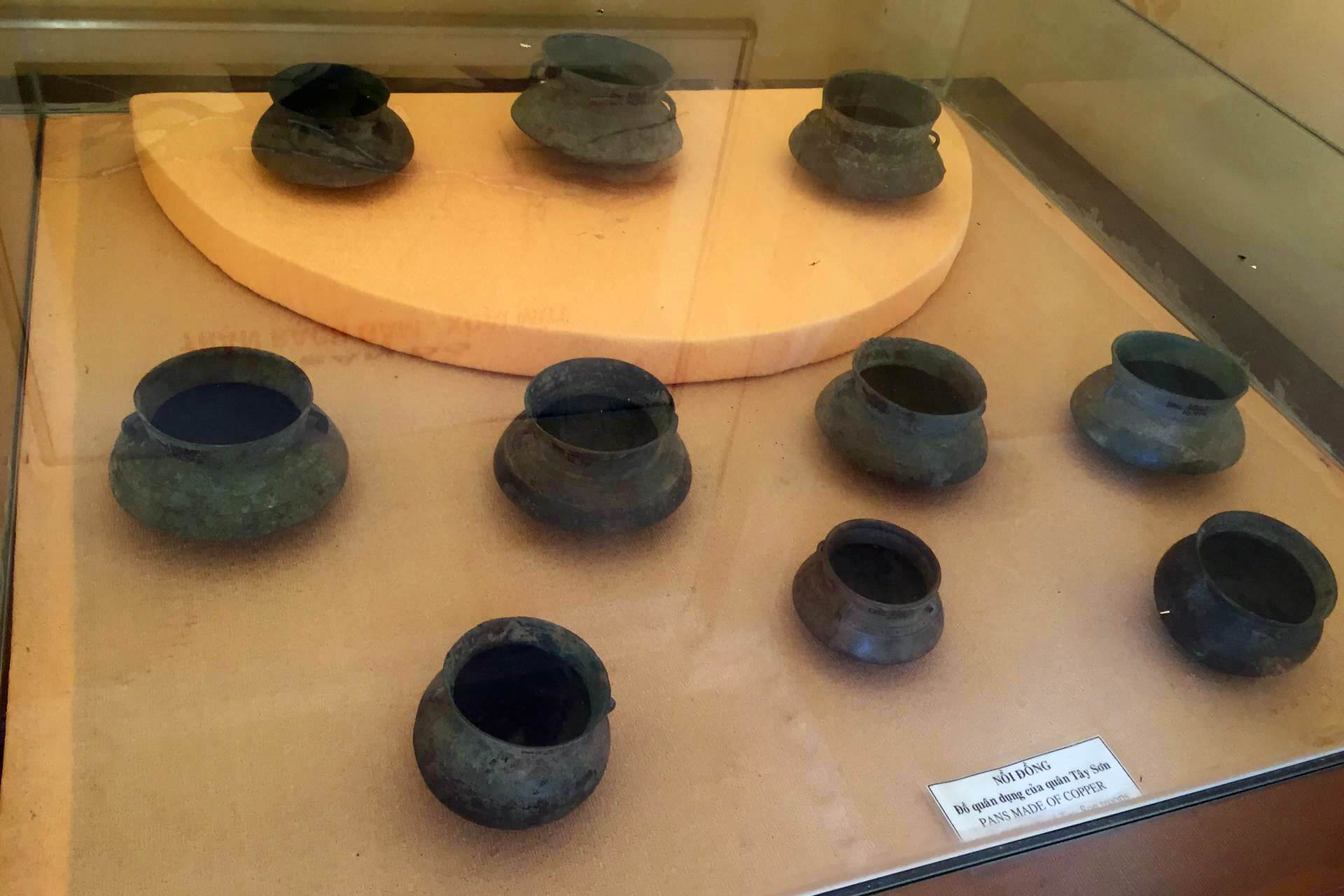 – Ancient house with the style of Cochinchina: 03 rooms, 02 wings, 48 wooden columns, yin-yang tiled roof, house area 225m2. The space inside the ancient house is used to recreate the lives of rich farmers in the South in the past. This ancient house has been restored and moved intact from Go Cong district.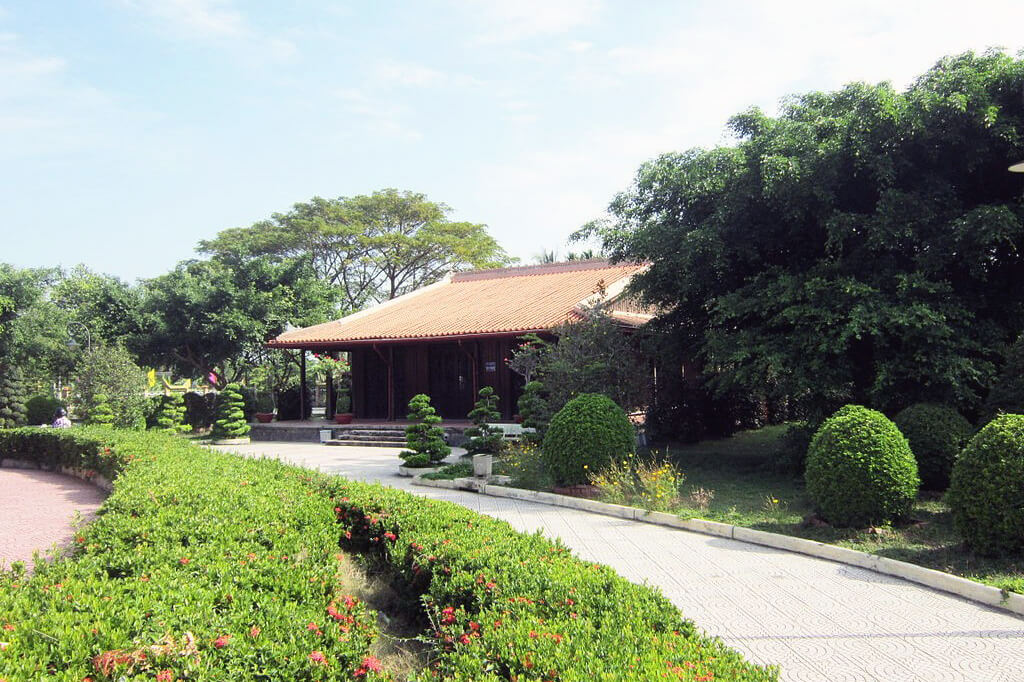 At the Rach Gam Xoai Mut Victory Relic Area, there is also a monument to national hero Nguyen Hue located right in the central area. The statue is made of bronze, weighs 20 tons, is 8 meters high and is placed on a pedestal simulating the shape of a warship. The statue is designed in a heroic sword-drawing posture. Not only that, next to the statue there is also a soldier holding a bow and an indigenous person rowing a boat, forming a perfect unity.
The Rach Gam Xoai Mut victory relic site was also ranked as a national monument by the Ministry of Culture and Information on December 2, 1992 and by the Ministry of Culture, Sports and Tourism as a special national monument.
Useful information
Viet Dream Travel always offer special offer about package tours, daily tours and visa service to Vietnam. Do not hesitate to contact us with any requests! 
---