Ho Chi Minh city is one of the biggest tourist centers in Vietnam. It is where the heroic resistance against aggressor and the struggling process for independence. Despite its quite recent past, with more than 300 years history, Ho Chi Minh nevertheless possesses numerous interesting buildings, displaying a historical relics and architectural works. And the Independence Palace (Dinh Độc Lập), also known as Reunification Palace is considered not only the symbol of Vietnam's national independence but also a historical-cultural relic that you should not miss when visiting this city.
Historical timeline
It was built in 1868 and inaugurated in 1871 with originally called Norodom Palace and Palace of Indochina Governor-General. After 1954, it became a home and workplace of the President of South Vietnam – Ngo Dinh Nhiem. He decided to rename it the Independence Palace.
In 1962, the palace was heavily destroyed by bombs. It was commanded the remains to be destroyed and to rebuild the palace.
It was the site of the end of the Vietnam War during the Fall of Saigon on 30 April 1975, when a North Vietnamese army tank crashed through its gates. 
The new palace was built on an area of 120,000m2 with a surface area of 4,500m2. It included a basement, 3 main floors, 2 mezzanines, one terrace and one upper floor with total of 95 rooms.
On the first floor of the exhibit, visitors can explore Norodom Palace and learn about life in colonial Saigon (the old name of Ho Chi Minh city).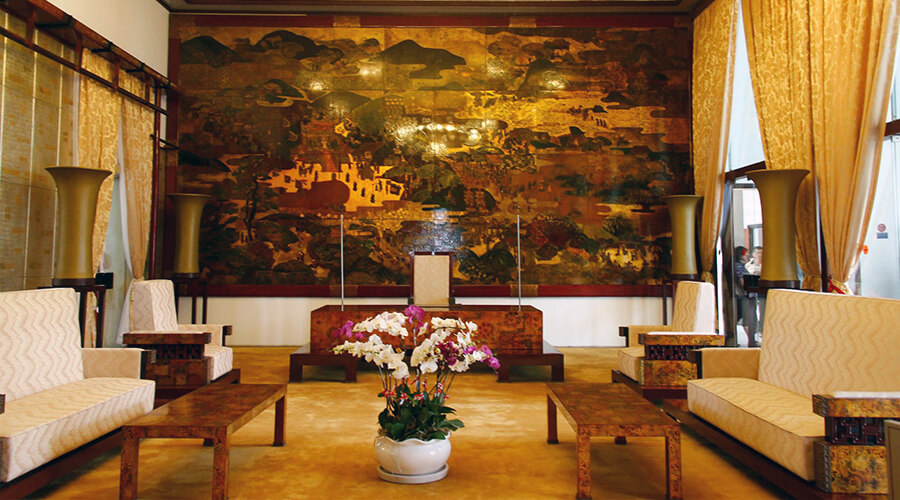 On the stairway between the two floors of the exhibit, visitors can explore some milestones of Modern Vietnamese history in the context of events elsewhere in the world during 1937-1954.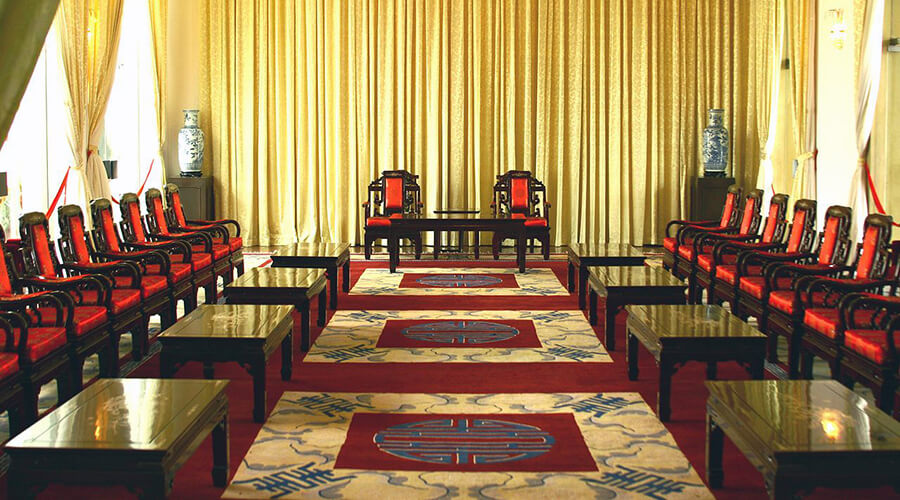 On the second floor, visitors can explore the rise and fall of the Ngo Dinh Diem government and the destruction and rebuilding of Independence Palace.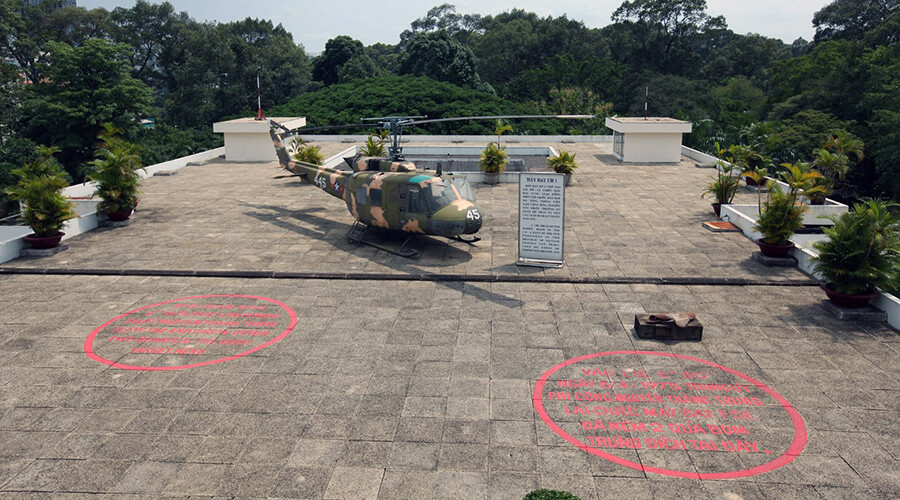 In addition to the main building, the front lawn of the palace is oval-shaped with a diameter of 102m. The grassy lawn produces calm, cheerful feelings for guests when they walk through the gate.
Right at the left corner of the Palace grounds (on Nguyen Thi Minh Khai Street side), there is an octagonal pavilion, with a traditional style arched roof and no walls provide an ideal place for fresh air and relaxation. Walking around this area, you can enjoy fresh air, admire the gardens of historic trees and a host of ornamental plants.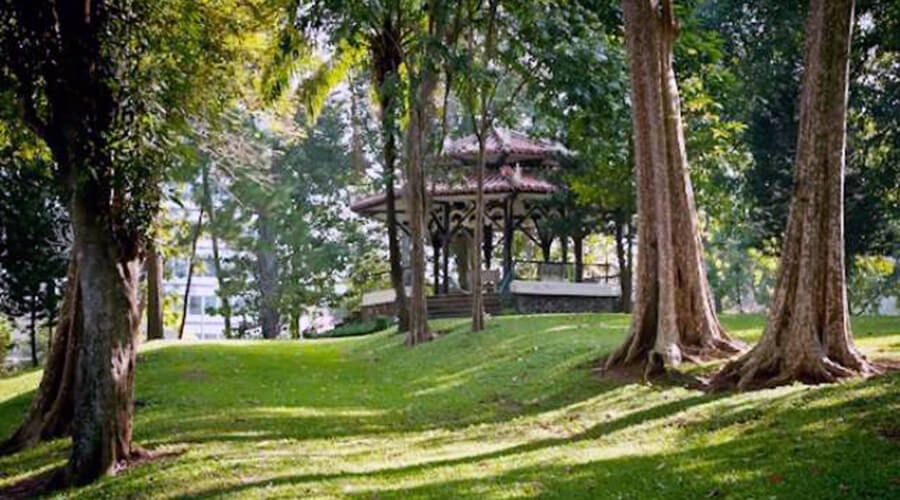 Located on the right side of the Exhibition "from Norodom Palace to Independence Palace 1868 – 1966".
The address is 135 Nam Ky Khoi Nghia, District 1, right in the city's center. Therefore, it very easy to reach here by motorbike, taxi or simply walking. Taking photos is accepted but you may be checked for security reasons.
Independence Palace is open to visitors daily, including weekends and holidays (excepting special occasions).
Entrance ticket and visiting hours (Valid from January 25th, 2020)
Hours of ticket: From 8:00 am to 16:00 pm
Visiting hours: From 8:00 am to 17:30 pm
Ticket price (Valid from January 25th, 2020)
1. General admission tickets (includes the Exhibit and Palace) 
Adults: 65.000 vnd/person

Children: 15.000 vnd/person
2. Palace admission tickets
Adults, Students: 40.000 vnd/person

Children: 10.000 vnd/person
The historical value and originality of its architecture make the Reunification Palace one of the most interesting sites in Ho Chi Minh City. Vietdream travel is running a daily tour, private tour to visit Independence Palace and another historical side such as War Museum, General Post Office etc. Please click here if you want to book it.
Best regards,
Vietdream team.
---