Returning to the land of Tây Đô (Old name of Can Tho city), it is impossible not to mention a historical site that is said to have been formed a long time ago, from the time of reclamation to establish the hamlet until now, which is the Gian Gua relic site. Gian Gua (Vietnamese: Giàn Gừa) is a beautiful landscape associated with the history of the formation of Phong Dien land, the cradle of revolution with the tradition of heroic and resilient struggle of local people. This is also a place where cultural and religious activities to pray for peace, good weather, and prosperous business be hold.
General information about Gian Gua
Gian Gua relic site is located in Nhon Khanh hamlet, Nhon Nghia commune, Phong Dien district. The relic area has trees over 150 years old with large, wide-spreading trunks and branches interwoven to form a giant, tangled trellis.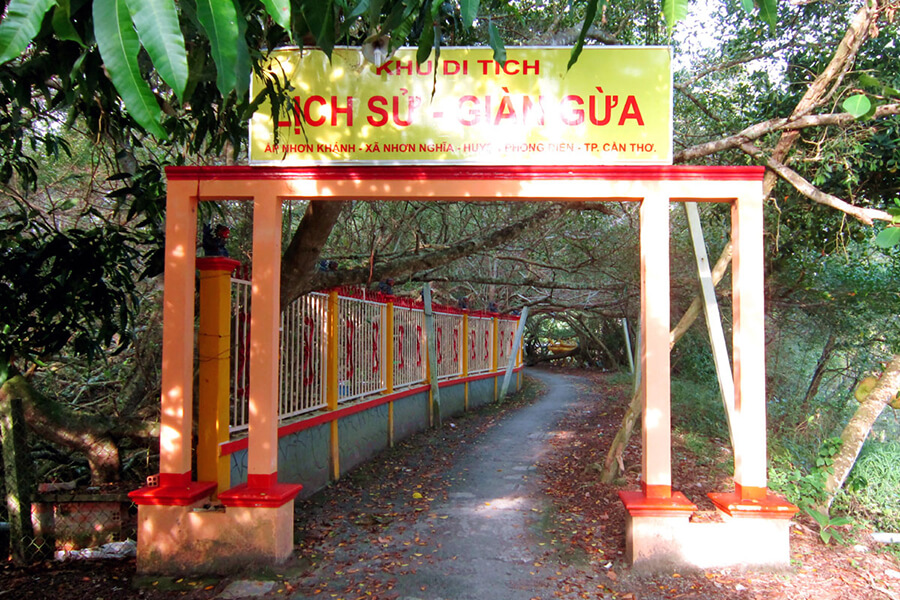 The main trees in here are type of ficus microcarpa – a native to tropical Asia other regions, associated with the history of reclamation and struggle against foreign invasion (resistance against the French and Americans) of Phong Dien district and also is a typical natural ecological area in Can Tho city. In the early years of the resistance war against the French, revolutionary soldiers came to Gian Gua to set up bases and operate in many different forms.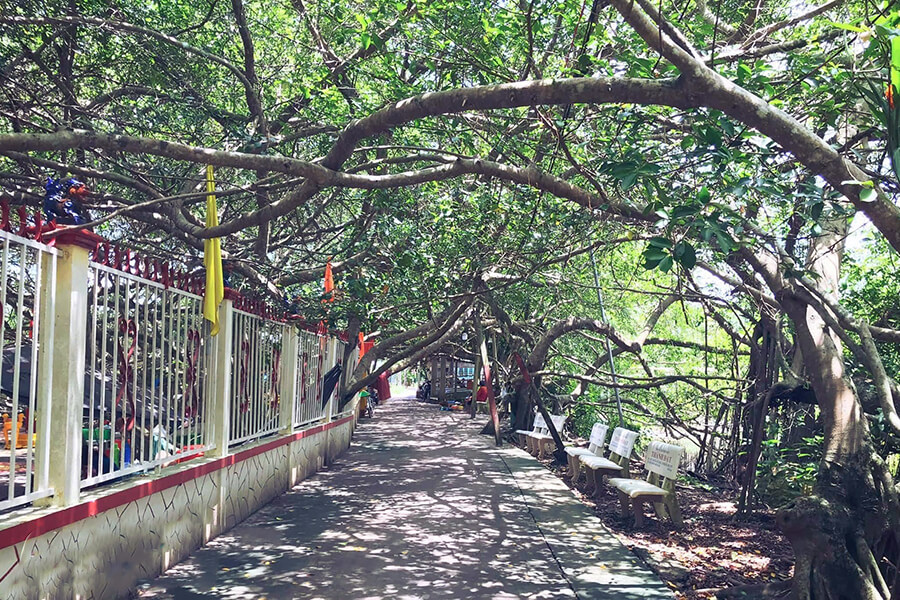 The Gian Gua to have a very large area, but due to the destruction of war bombs and environmental impacts, it is now only about 2,700 m2. Coming to the Gian Gua relic, visitors feel surprised and overwhelmed by a solid primeval trellis, with many trees and branches interwoven, tightly intertwined like a giant net, so sometimes they don't know where to go, where is the root, where are the branches?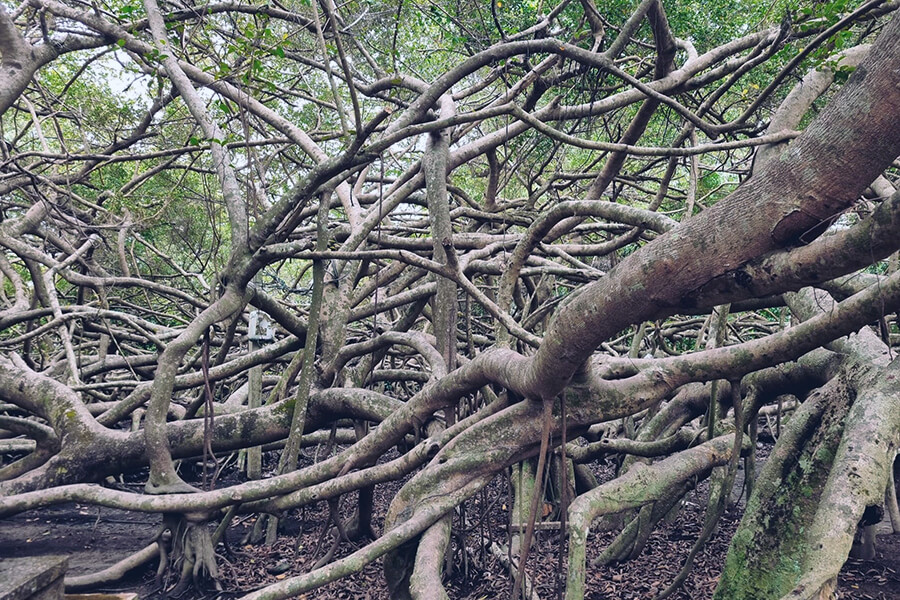 There are branches that still bear traces of war with cuts and spots caused by bombs and bullets. However, with strong vitality, those branches still sprout and spread their shade. This is probably a unique Gian Gua in Vietnam.
Under the wide, shady trees, people feel comfortable and peaceful because the air here is very cool and fresh.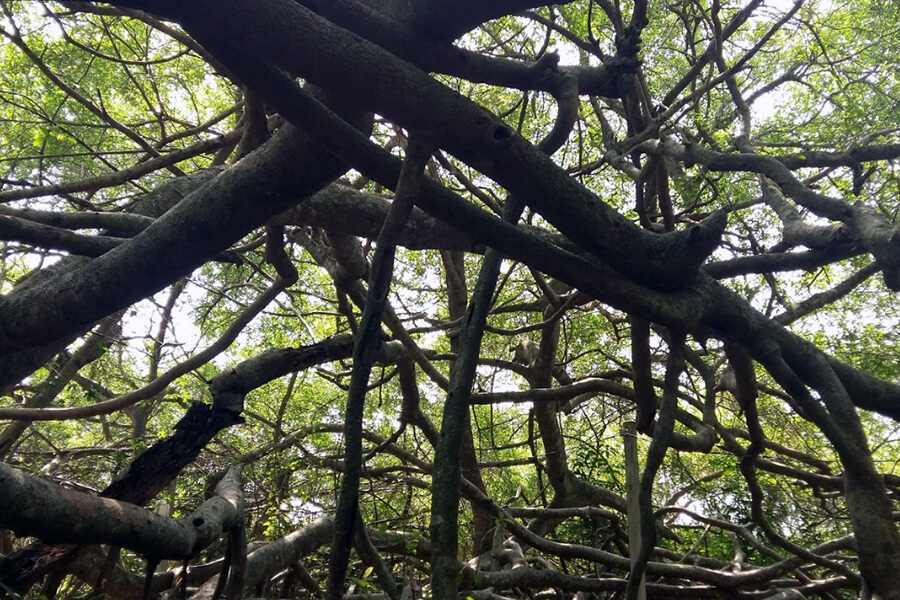 In particular, this place was also the site of revolutionary activities during the two periods of resistance against the French colonialists and the American imperialists. During the anti-American period, many meetings took place here. In 1961 – 1965, Gian Gua was also a secret facility that opened training courses for special forces teams in Can Tho; where weapons and ammunition were hidden, contributing with the armed forces and people to defeat the war strategies of the US imperialists, liberating Can Tho in 1975.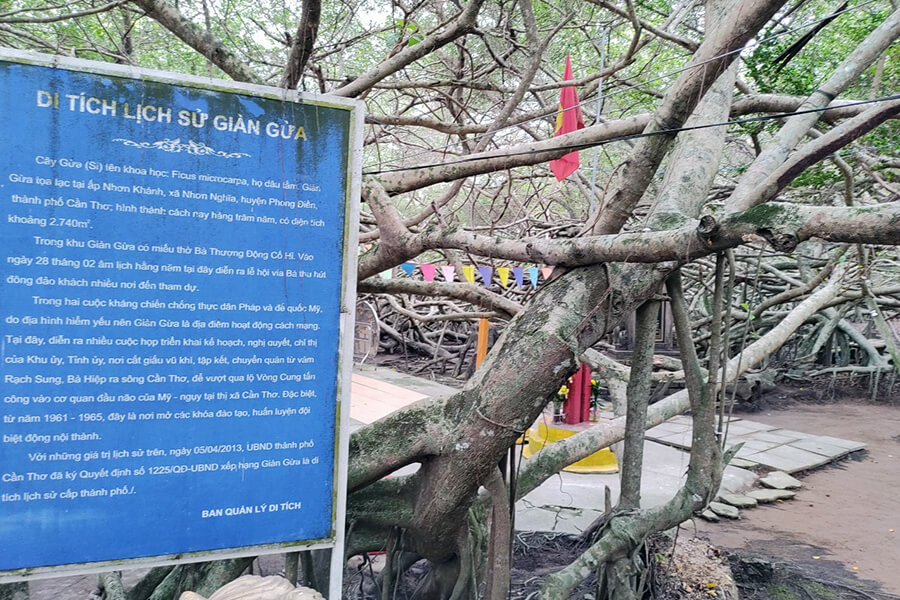 Festival at Gian Gua historical relic site
Besides its wild beauty, Gian Gua Relics is also a place with many legends, associated with the history of reclamation and expansion of the Nguyen Dynasty and the history of the local people's struggle against foreign invaders. Inside the relic, there is a temple worshiping Uncle Ho and held the War Invalids and Martyrs' Day on July 27. On December 22 and 28th day of the second lunar month every year, there is a celebrate for Ms. Co Hi, many people come  to pray for peace, good weather, good harvests.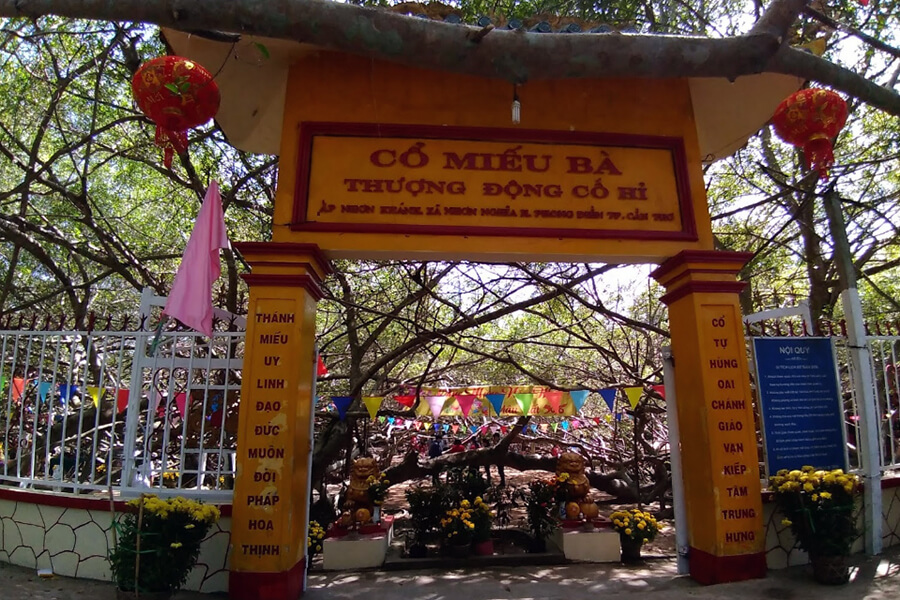 With the above values, on April 5, 2013, Can Tho City People's Committee signed Decision No. 1225/QD-UBND classifying Gian Gua as a city-level historical relic.
Coming to Can Tho, besides exploring the historical relic site of Gian Gua, visitors can combine to visit many other famous destinations of the land of "white rice, clear water" such as: Cai Rang floating market, Bang Lang Stork sanctuary, Con Son tourist area, …
In particular, visitors should not miss the opportunity to enjoy Can Tho specialties such as: fish sauce hotpot, goby hotpot, grilled snakehead fish… all of them bearing the quintessence of local area. 
---