The hot season of Central Vietnam stars from April until the end of September. It really a good time for you to explore untouched beaches with crystal clear waters. The sea waves, in the Central, can be perfectly calm in the mornings, but occasionally gets very rough later in the day that create good time for many water-sports.
Besides some famous beaches in Ha Long Bay in the North or Phu Quoc Island in the South, let us now explore the coastal regions in Central Vietnam.
1. Mui Ne, Phan Thiet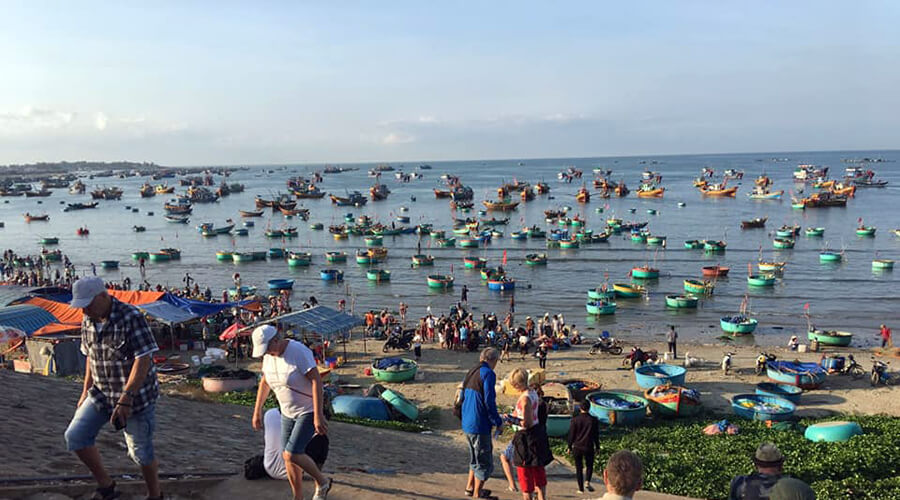 It takes around 4.30 hours of driving from Ho Chi Minh City, Mui Ne is a small town lies in the moving lines of golden sand caused by the wind and clean beaches. The place is suitable for resting and relaxation all year round. Several beaches in Mui Ne now remain its pristine scenery and pure atmosphere.
2. Ca Na beach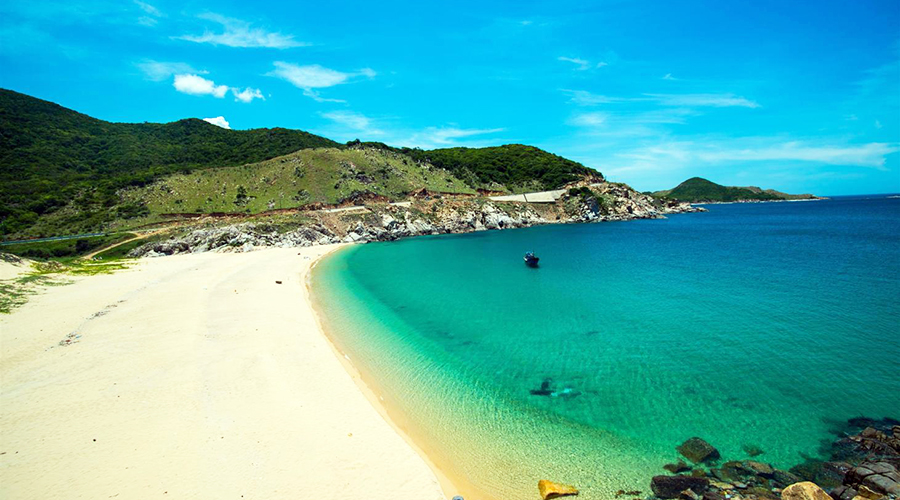 Ca Na beach is located nearby National Road 1, in Phuoc Dien Commune, Ninh Phuoc District, 32km south of Phan Rang city. The beach still remains primitive nature and landscape. Same as Mui Ne – Phan Thiet, it quite hard for you to see the raining day here and visitors can enjoy swimming in clean and clear water. Less popular with tourists than Mui Ne or Nha Trang, the beach provides a quiet stop, good for swimming and sunbathing.
3. City Beach, Nha Trang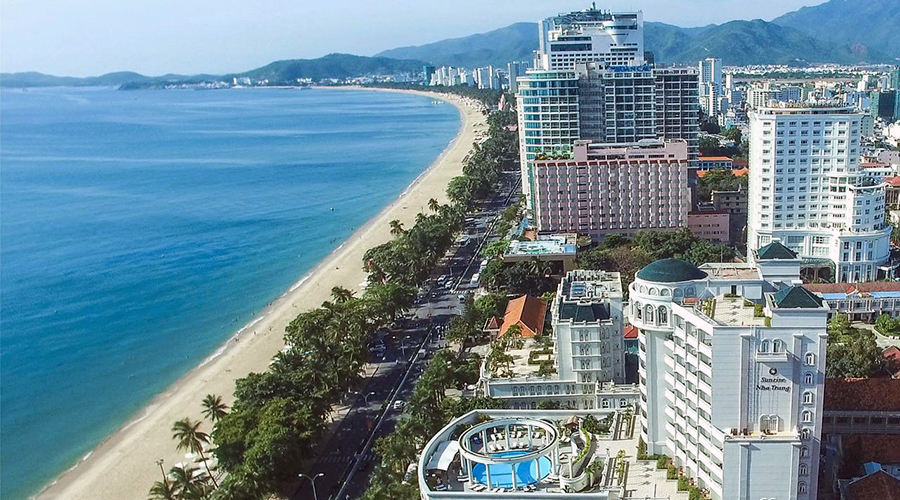 Nha Trang is one of the most famous tourist destinations in Vietnam. With a 7km long beach, and contains many valuable religious constructions. The city is also well-known for mineral hot spring and mud bath. Despite being visited by thousands of tourists around the year, City Beach maintains its natural beauty and remains unaffected by the rate of tourism in the area.
The beach is best visited during summer when you can actually put yourself on an "eat, swim, sleep, repeat" mode.
If everything else fails to suit your taste, try spending the day of turning around to visit some islands, ancient temples in this city.
4. Doc Let Beach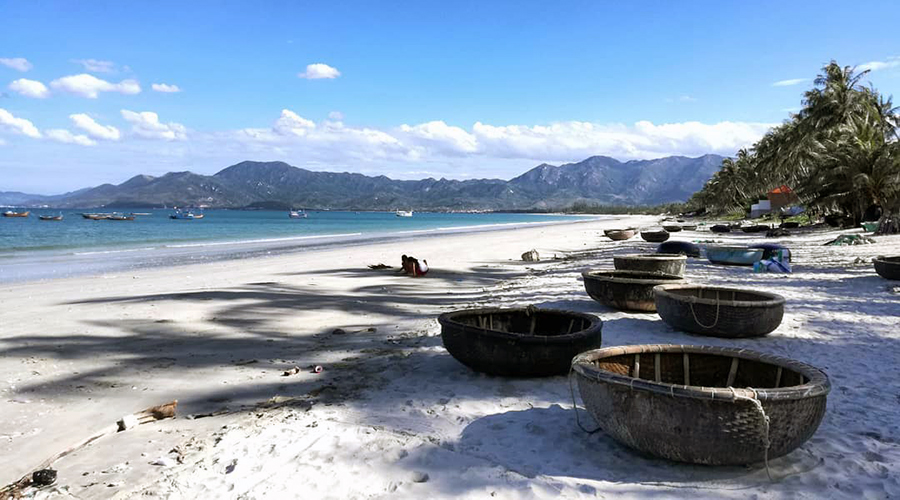 Just take over 1 hour of driving Nha Trang, Doc Lech is another famous beach with blue and pure seawater, smooth waves, find and white sand. The natural landscape on coast and sea of Doc Lech also attracts visitors. There are many islets that protect the shore from waves, created magnificent views. Unlike another beach in the area, Doc Let is considerably quiet place, it's also a home of many salt fields.
5. Dai Lanh Beach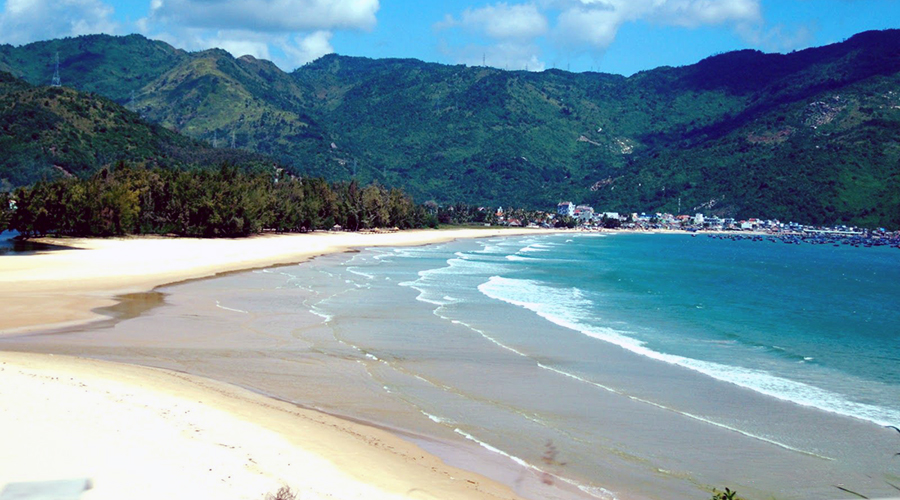 Dai Lanh Beach is located next to the board between Phu Yen and Khanh Hoa Provinces. Dai Lanh Beach has calm, clear blue water as well as soft, white sand. The freshwater source runs from the bottom of a mountain through the beach. Dai Lanh also makes a good base from which to explore other fantastic beaches and sights in the surrounding area such as Dam Mon, Khai Luong.
6. Tuy Hoa beach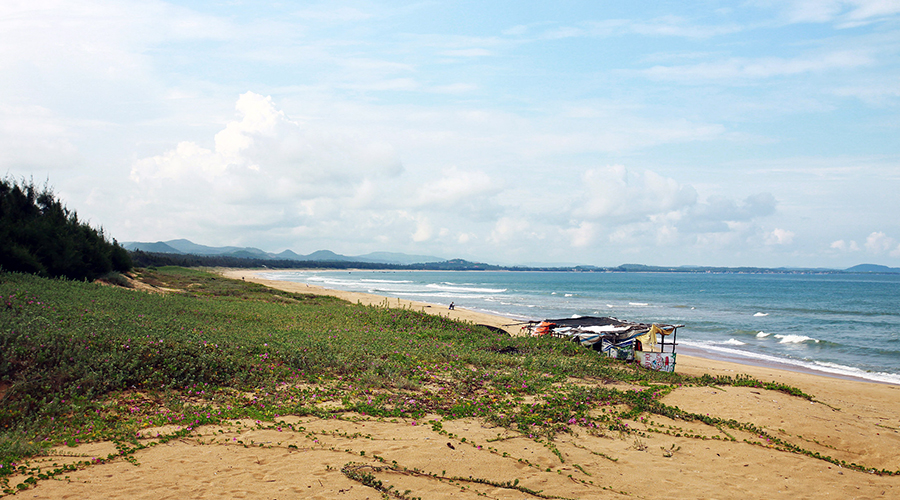 Tuy Hoa is a small city belong to Phu Yen Province which less picturesque than others along the coast. But for this reason, almost free of foreigners. For more adventurous travelers, this is a good place to get away from tourists, relax and enjoy a sunbath. It makes up for it being a fun, lively local beach town where you can hang around with the locals, get to know the life of local fishermen. Cheap and fresh seafood is the usual view here. Also, if you don't want to spend a "lazy day" in here, visiting Nhan tower or Ganh Da Dia – Plate stone is seem to be the best option.
7. Non Nuoc Beach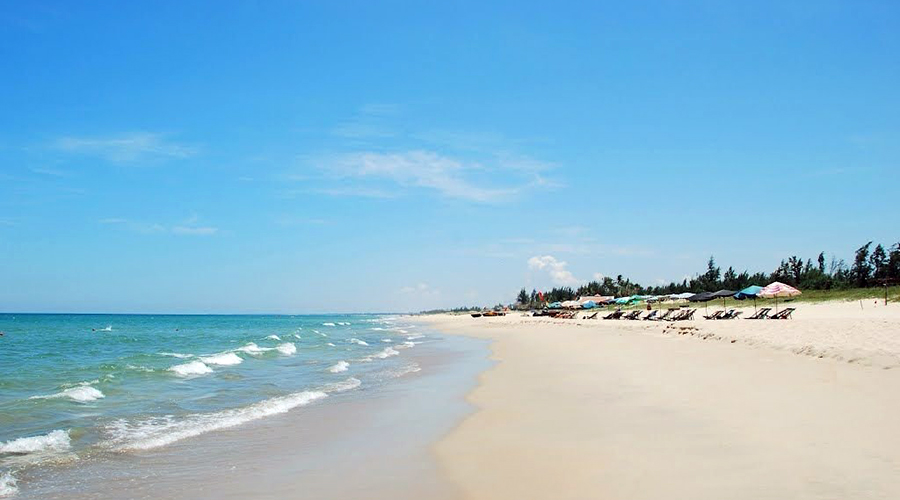 Non Nuoc Beach is a green bow embracing the food of Ngu Hanh Son – Da Nang city. The white sand beach stretches 5 km long, bordering Dien Ngoc sea in the south and Bac My An sea in the north. This site is much suitable to sea sports, especially surfing. To Non Nuoc beach, one can relax and also have opportunities to visit Ngu Hanh Son scenic spots, ancient pagodas, old grottos, fine art stone carving village or take a boat trip along romantic Co Co River.
Non Nuoc is a dusty, unkempt village, inhabited since the fifteenth century by stone carvers. Follow the paved road east from the village and you reach Non Nuoc Beach, a pleasant and stretch of beach that competes for business with its northern neighbor, My Khe. A note of warning, however: there's a powerful undertow off this coast, so riptides are particularly dangerous.
8. Thuan An Beach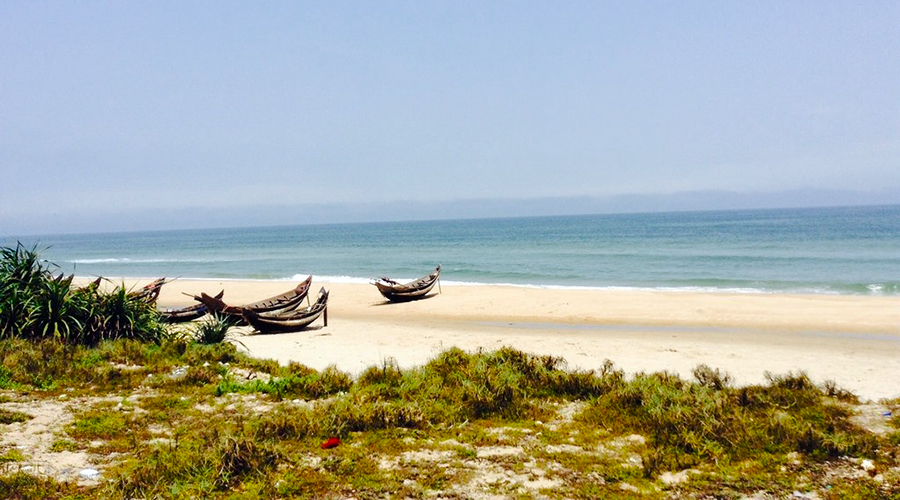 Thuan An Beach is located by Thuan An Estuary, where the Perfume River flows into Tam Giang River. Not too far from Hue, Thuan An is the perfect spot for travelers to come and relax in the summertime. The beach is also very popular with the locals.
Visitors can also visit the Whale Deity Temple and Thai Duong Temple, where the Goddess Thai Duong is worshipped.
9. Ninh Chu Beach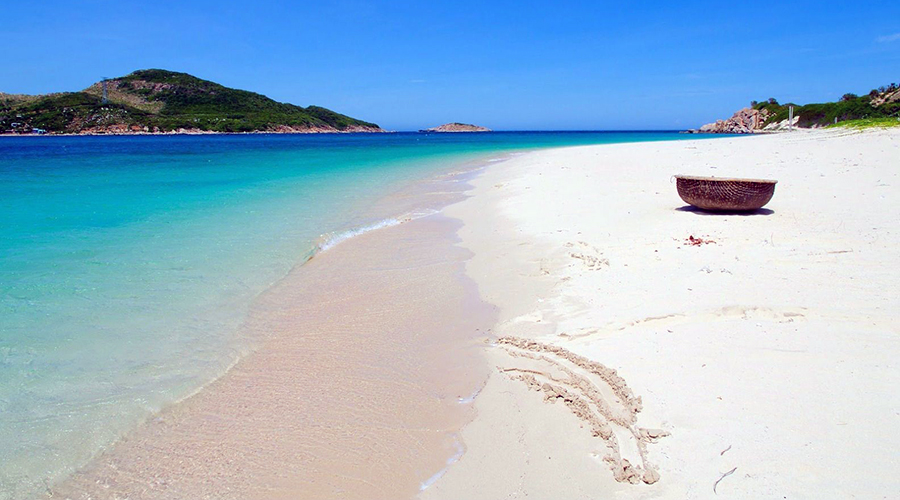 Ninh Chu Beach is located 5km east of Phan Rang – Thap Cham, in Ninh Hai District. It is famous for its 10km of white sand shaped like a crescent moon, turquoise water, and green pine trees. The atmosphere is refreshing, water is crystal clear and waves crash onto the seashore all the year-round. Near the beach is also Nai Pond full of fish, shrimp, prawn, lobster, craw-fish…And Ca Du mountain, Da Chong mountain with different sized rocks pilling up, which create a harmonious nature.
10. Cua Dai Beach, Hoi An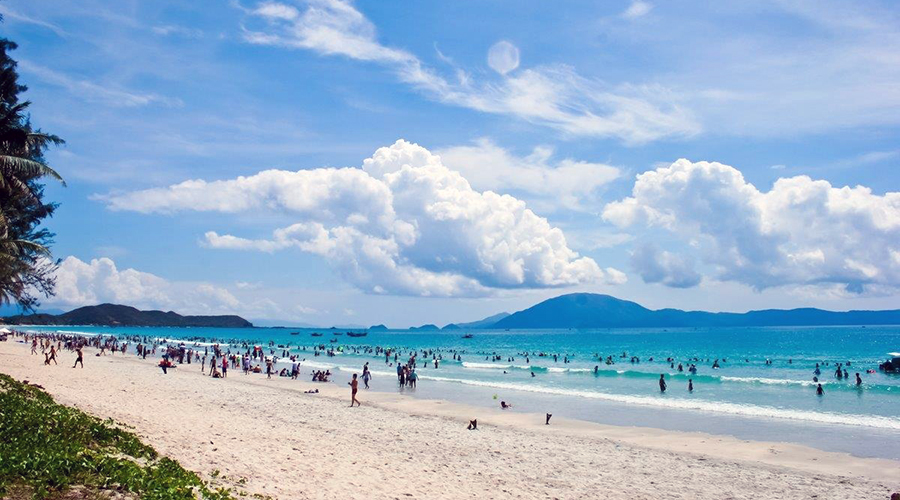 Formerly, Cua Dai was the top busy trading port in South Vietnam. At present, Cua Dai is the largest sea tourism zone in Hoi An, with fine white sand dunes, crystal blue water, small waves, sunlight and windy beach. You can soak yourself in the healthy water, play with waves, have a sunbath or take a poll along the beach. Cua Dai also has plenty of water activities to offer those looking to spend their vacation indulging in an adventure.
Warmest Greetings To All from Viet Dream Travel! We offer Vietnam tours (daily and package tours), visa services, and transfer services throughout the country. Let us have a chance to show you Vietnam to the fullest. If you have any questions about Vietnam tourism, do not hesitate to contact us.
Call/SMS/Whatsaap/Viber/Zalo (+84) 902 795 056 – (+84) 918 709 338
Or info@vietdreamtravel.vn – visa@vietdreamtravel.vn
Best regards,
Vietdream team.
---