Mui Ne is the best option for those who want to relax and enjoy the beach in the South of Vietnam. It is well known for unique white sand dunes, featuring several lakes and even swamps straight in the middle of sandy terrain.
What is the best time to visit Mui Ne?
The average temperature is 27°C, and the climate is hot and dry much of the year. It quite hard to see a raining day in Mui Ne. The tourist season is from December to August. If you want to enjoy and relax on the beautiful beach, you should visit Mui Ne from December to April. However, from December to March is the best time of skying, surfing, kitesurfing as the strongest winds happen during this time of year.
Where should you visit in Muine?
Besides good beaches, there are many other things to do in Mui Ne.
1. Visit Sand Dunes
There are 02 famous Sand Dunes in Mui Ne: The Red and the White. It takes about an hour of driving to reach each place.
You shall not be able to get over the sand dunes and make you feel like you are in a desert right next to the coast.
There are some activities that could be enjoyed are quad bike and sliding sand. Using these types of games can help you to move quicker on a large sand-hill, a great chance for snapping a photo.
2. Enjoy the sunrise and sunset time in Mui Ne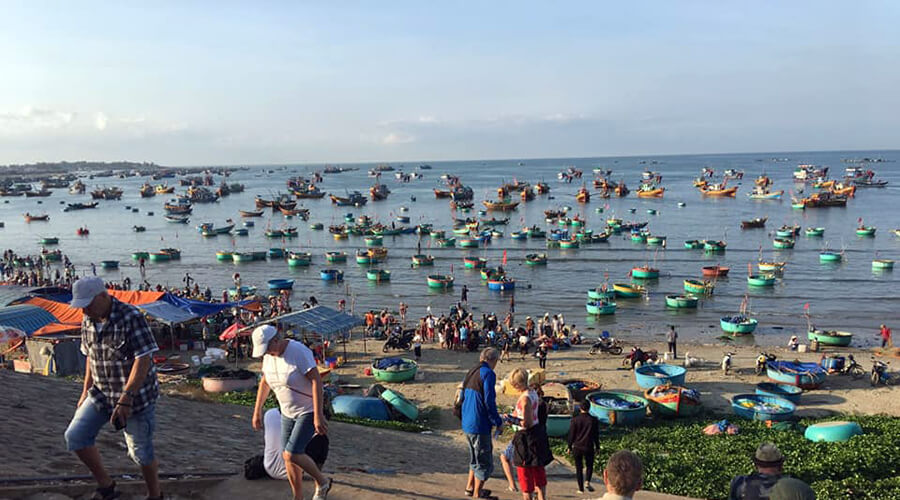 At this small town, there is no hight building, it's a great chance to witness the moment of sunset and sunrise. Also, there is a hundred of a fishing boat anchored near the seashore that created an incredible views. All the scenes are immersed in a shimmering world. Enjoying your own relaxing moments here will be an extremely interesting experience that should not be missed.
3. The Fishing village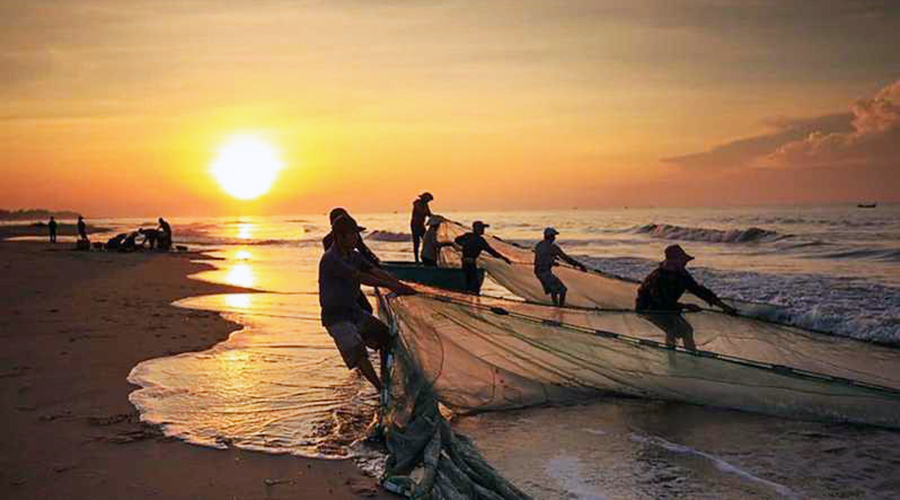 Every morning, from 5 – 7 am, there are many boats anchored and local fisherman with family members sort out the catch then sell it to the local traders, restaurant owners, and street food vendors on the spot.… It is a place where visitors can clearly feel and learn about the daily activities of local fisherman. Also, it's a good time if you want to buy fresh seafood.
4. Visiting Fairy Stream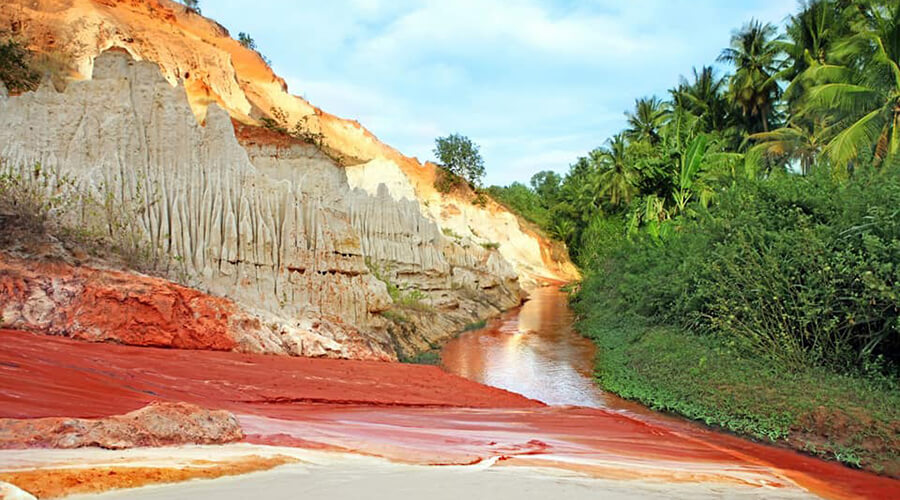 Fairy Stream is a wonder that nature bestows on the land of Mui Ne. This wonder of nature is surrounded by amazing limestone formations. You can explore the muddy stream on foot. Make your way through colorful limestone hills, warm water, and evergreen trees to reach a waterfall.
5. Ta Cu Pagoda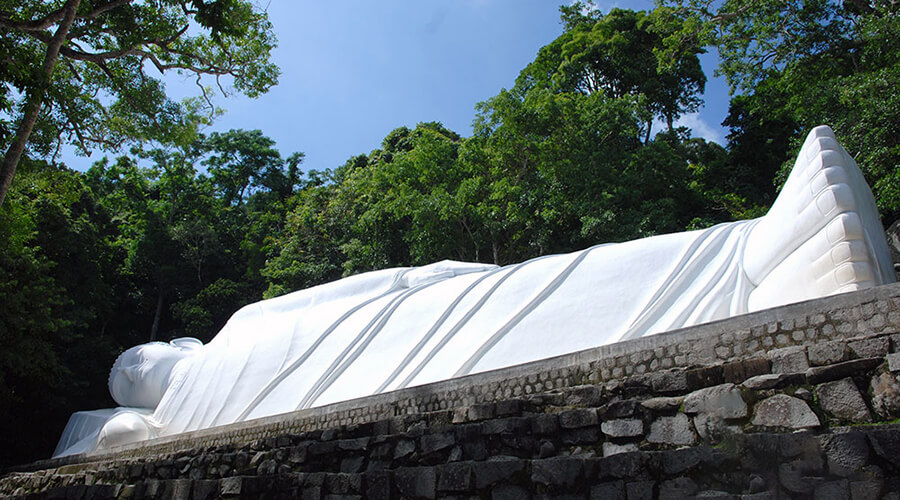 Ta Cu Pagoda is a temple on Ta Cu mountain. This mountain is located in the West of Mui Ne, it takes about one hour of driving to get here. Most visitors take the cable car (160.000 VND roundtrip) to the base of the pagoda but you can hike up the mountain to enjoy the great view with lots of birds and lovely lush forest.
The site includes the Patriarch's Tower and, behind the pagoda, there is a 49m-long and 6m-high statue of Shakyamuni Buddha at his Nirvana, built-in 1963. The landscape here is majestic and romantic with a long beach, rock mountain, and lush green forests.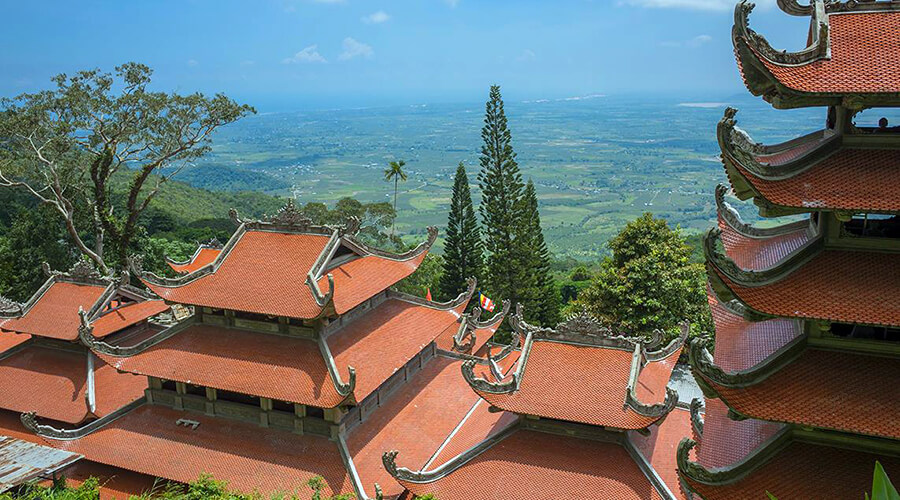 6. White lake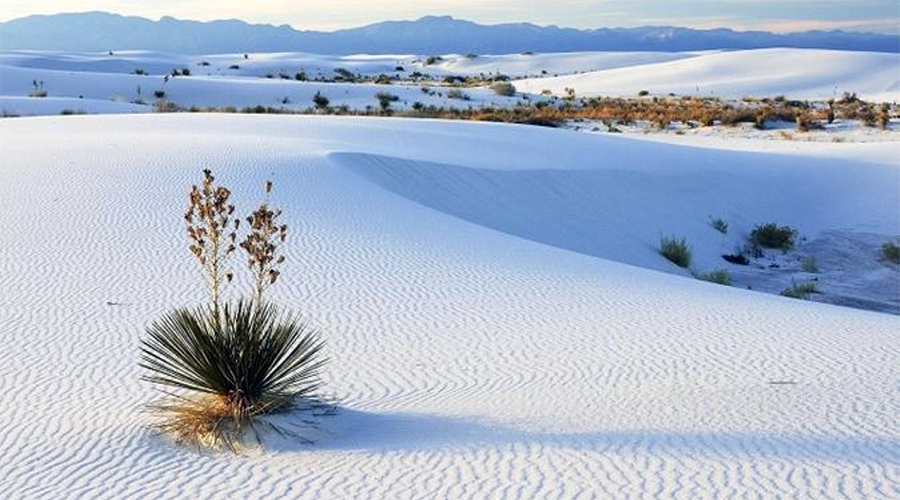 White lake is located in about 65km northeast of Phan Thiet city. It was formed a long time ago, as its name, this is a fresh-water lake in the middle of the vast sand dune. Among the dune are groups of short trees. The lake water is very fresh and clear. From the distance, visitors can see a cool green color covering the white sand dune.
After all, Viet Dream travel is running tour and offering car/bus rental services to visit this town. You can contact us at 00 (+84) 28 3838 8322 or 0902 790 506 & email: info@vietdreamtravel.co.uk – info@vietdreamtravel.vn. Our enthusiastic and professional tourist consultants are always ready to answer all of your questions.
Best regards,
Vietdream team.
---