Vinh Long is a province located in the Mekong Delta of southern Vietnam. Its rich, fertile soil makes the province an ideal location for the growing of many delicious fruits and making pottery. Also with the extensive network of waterways, these fruits, and many other items can be purchased via big boats. Therefore, traveling by boats is a common practice here and now let us disclose top places to visit in Vinh Long – where you can find comfortable lodging with great food but at very reasonable prices.
1. An Binh and Binh Hoa Phuoc Islands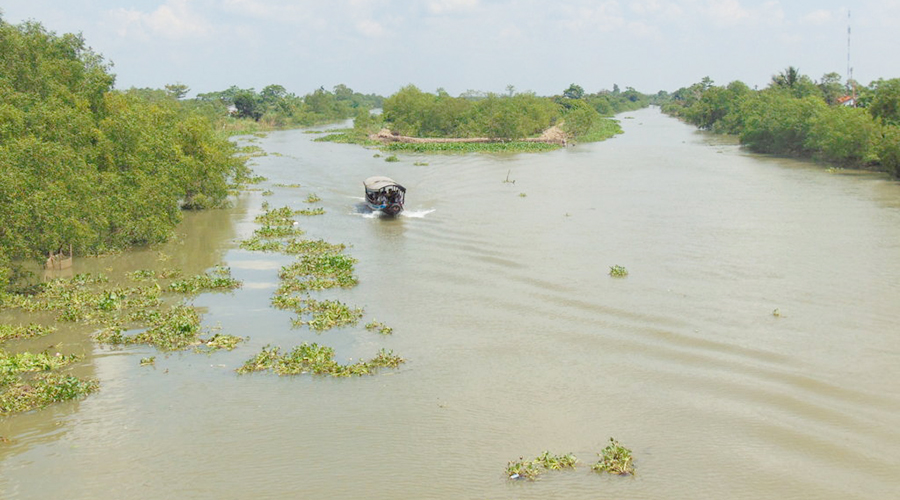 You will be delighted by the gardens of An Binh Island, both famous for their succulent fruit. The islands of An Binh and Binh Hoa Phuoc emerge from the middle of Tien River, just opposite Vinh Long city. There are fertile rich soil, freshwater, and many fruit trees.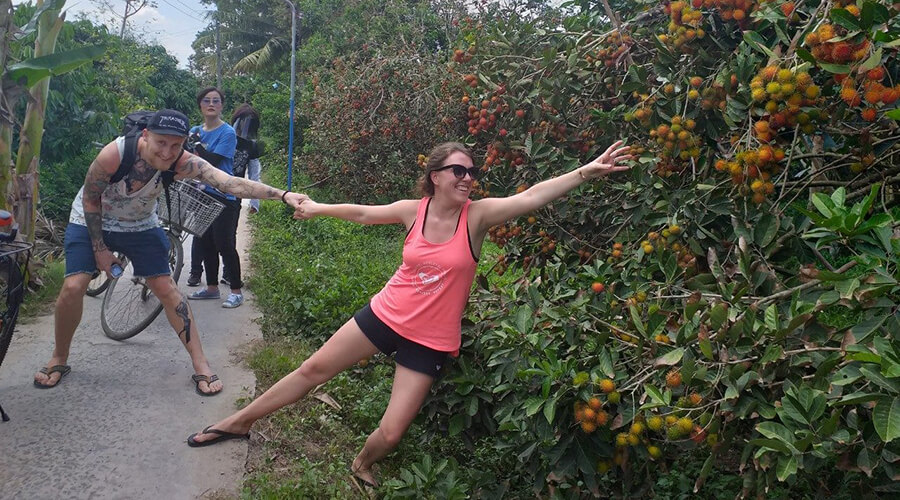 Several fruit-orchards are opened to the public. Visitors can walk among the trees, relax in hammocks, try all kinds of delicious tropical fruits and sometimes ones have a meal or stay overnight.
Do you want to visit Cai Be market and fruit-orchards in 1 day?
2. Tien Chau Pagoda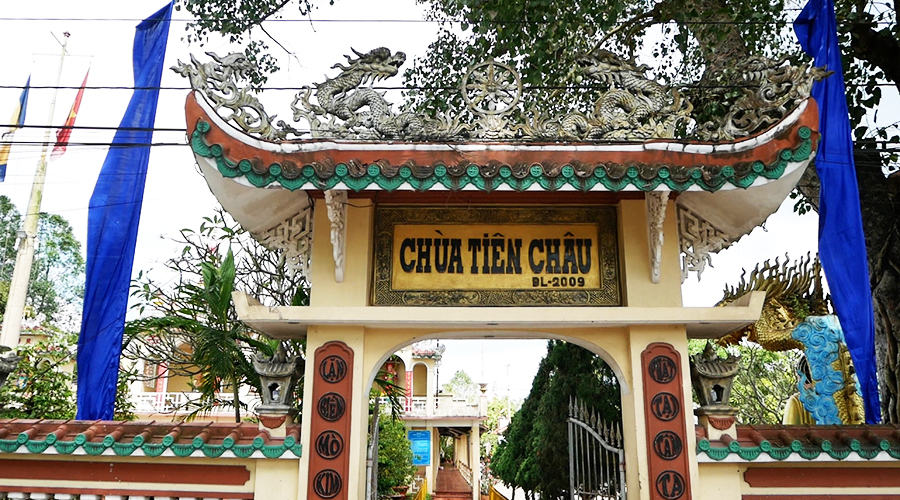 Located on An Binh Islets, the Pagoda was called Tien Chau Di Da Pagoda. At the end of the 19th century, it was damaged and then restored in the year of the Pig (1889). The name Tien Chau was officially accepted then.
The pagoda reserves many clay statues red lacquered and trimmed with gold as Amida Buddha, Shakyamuni Buddha, Maitreya Buddha ect, and artifacts with high culture-art value such as the altar door carved the images of 18 Arhats, pictures and parallel sentences sophisticatedly sculptured in the 19th century.
3. Van Thanh Temple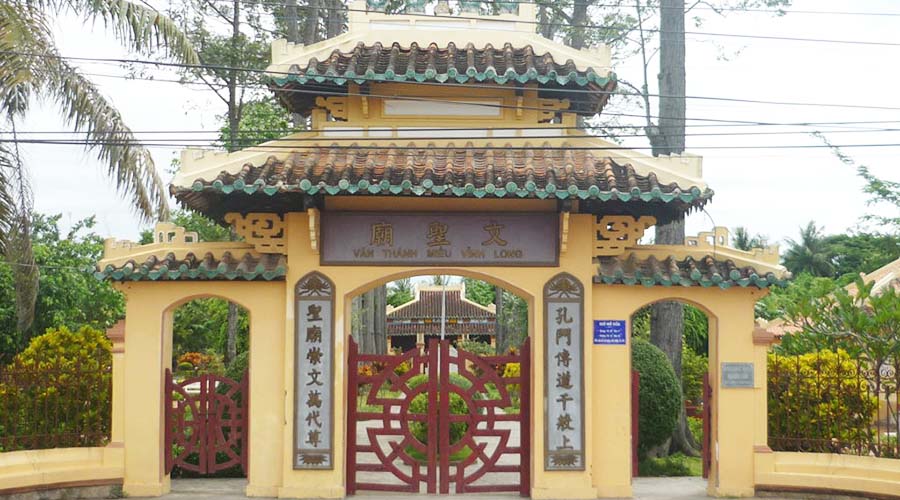 The temple is situated on Tran Phu street, Vinh Long city. It was built in 1864. Two highlight constructions in Van Thanh Temple consist of Dai Thanh Temple and Van Xuong Pavilion. The front hall honors high-ranking Mandarin Viceroy Phan Thanh Gian and other officials who have the merit of developing Vietnamese education.
4. Vinh Long Pottery Craft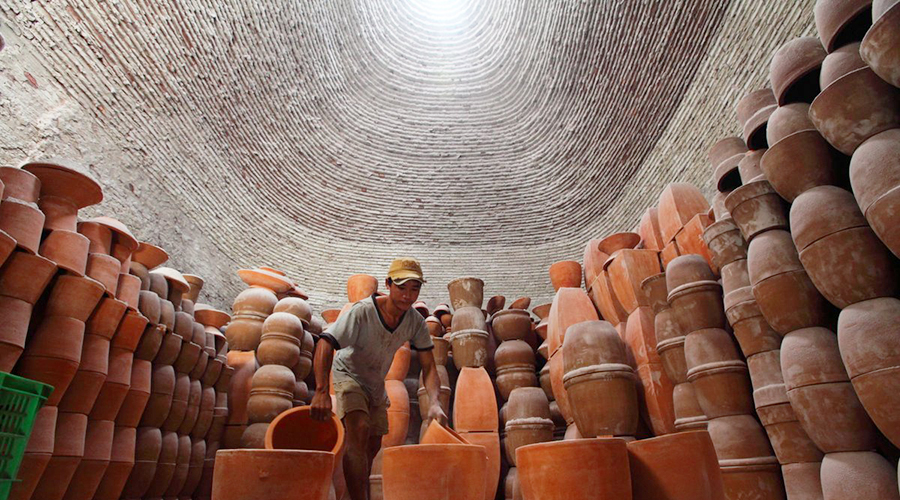 The Vinh Long pottery craft was formed in the 1980's and based on the brick craft which has existed for over 100 years.
Vinh Long pottery is the un-enamel pottery with red color naturally mixed with white veins to create its own feature. Therefore, Vinh Long is also known as the name "Kingdom of red pottery". Vinh Long pottery isn't made according to the traditional method of kneading but cast with prefabricated moulds. Then, the products are baked in a kiln for 7 days at the temperature rising gradually to 900 Celsius.
The process of making potteries is considered the most interesting thing for every visitor to enhance their knowledge.
5. Tra On Floating Market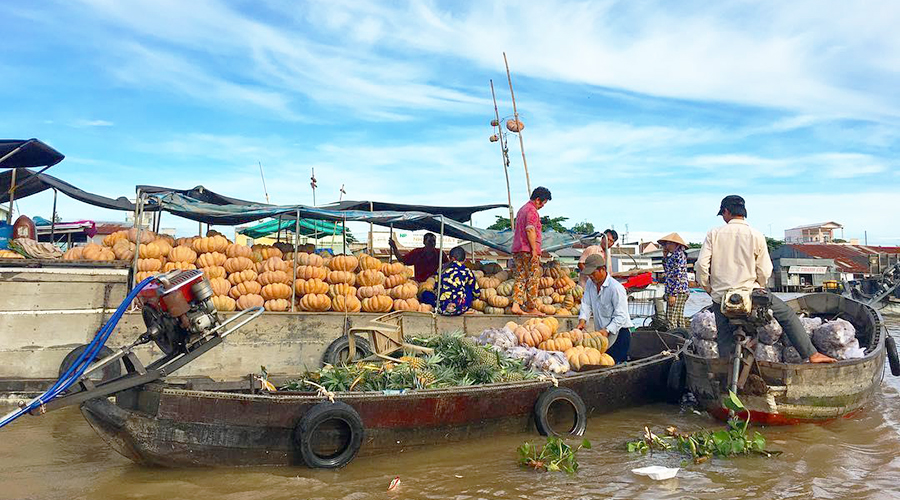 Tra On floating is located on the Hau River. This is a unique floating market and one of the most characteristic cultural activities in Southwestern provinces as Vinh Long, Can Tho, Tien Giang, Ca Mau. For a long time, the floating market of Tra On in people's minds has become a long-standing floating market and associated with many cultural activities of people in the area. When you visit the floating market, you will witness the local daily activities, floating stores, floating houses, floating goods, etc. everything goes float.
Vinh Long specialties
Coconut worm

Grilled snakehead fish

Thanh Tra fruite

Grilled rat

Puffy fried gourami fish

Nam Roi grapefruit
After all, Viet Dream travel is providing daily group tour, package tour and transportation to Vinh Long, please contact with us for a booking or let us know if you have any request.
Best regard,
Viet Dream team
---