Located next to the main gate in the area of ​​Saigon Zoo and Botanical Garden is an ancient architecture resembling the Hue mausoleum temple.
The temple was built between 1927 – 1929 under the name Temple du Souvenir Annamite to honor the Vietnamese soldiers who fought and died for France in World War I (1914 – 1918). After 1954, when the French troops withdrew from Vietnam, the temple was rededicated to the memory of the founding Hung dynasty of Vietnam and officially renamed the National Hung King Ancestor Temple.
Architecture of Hung Kinh Temple
The temple is designed in the style of the Nguyen Dynasty which has dragons flanked the stone steps leading up to the main gate.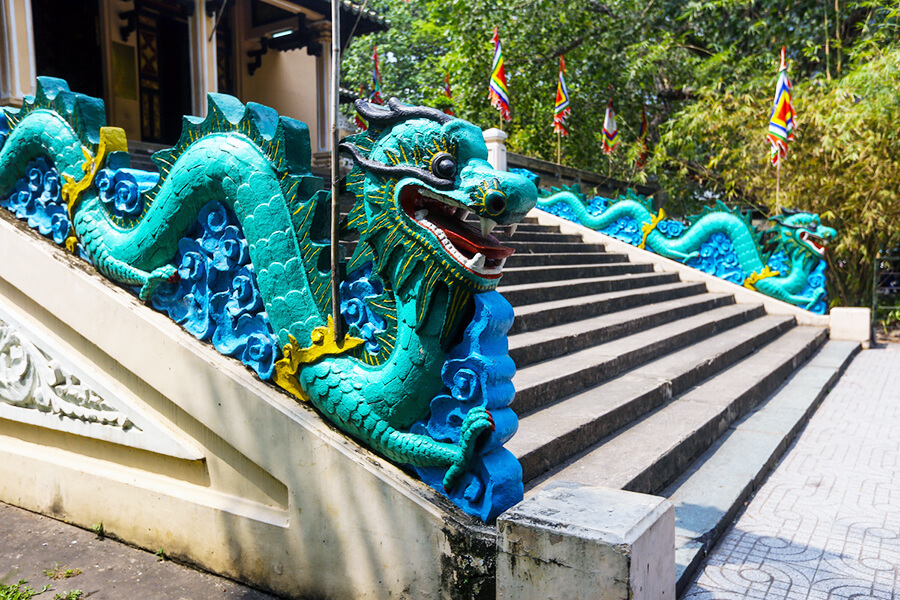 The roof supported by 12 black wooden pillars, a diameter of about 50cm. Each pillar represents a sign of the zodiac. On the roof was decorated with a phoenix, dragon cranes, unicorns, turtles… with a three-layered curved roof. The ceiling inside is painted vermilion and carved dragon and phoenix.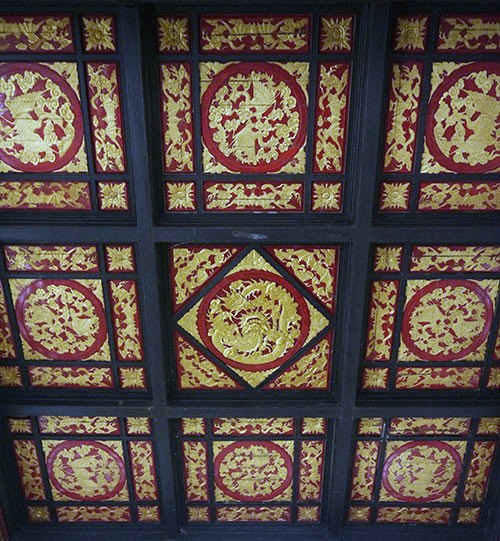 In the center of the temple, it was placed a Hung King Shrine. A set of eight bronze-tipped weapons, a gong, a drum, two replica Dong Don drums, and a model of the main Hung King temple in Phu Tho Province in North Vietnam are highlights of the temple.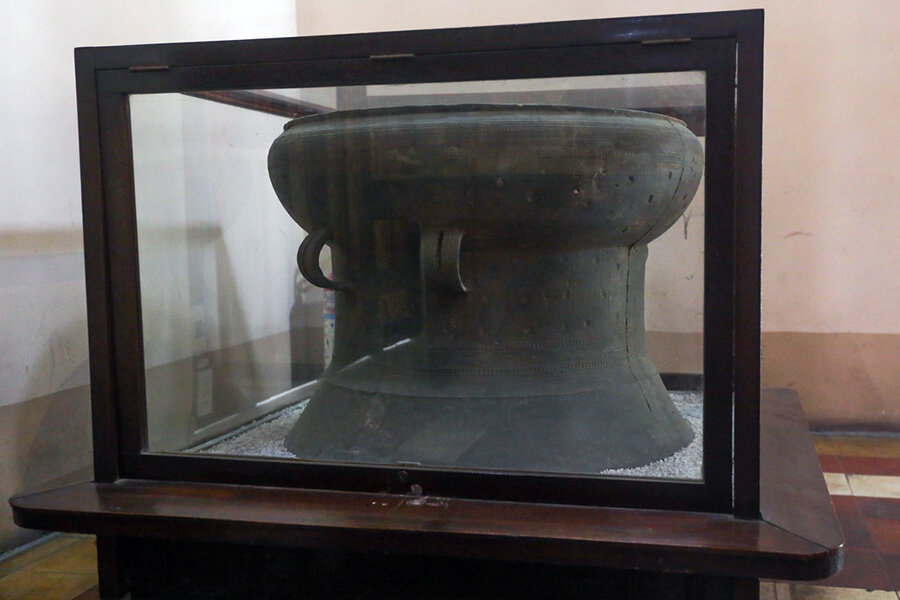 There is also a marble stele with names of Le Van Duyet, Phan Thanh Giang, Nguyen Huynh Duc, Truong Vinh Ky, Tong Doc Loc, and many more names of Annamites who died on the field of battle. Around the temple, many pictures showed life from the primitive era to the Hung King era through activities such as agriculture, hunting, fishing, pottery, bronze casting, fabric weaving, creating weapons …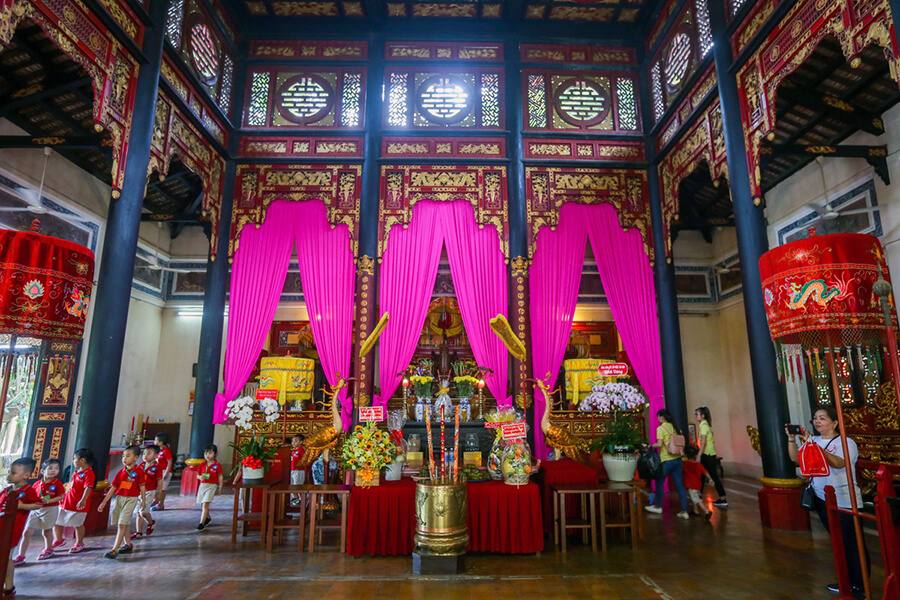 In front of the temple is a three-ton bronze elephant statue mounted on a rectangular concrete pedestal. This was presented as a gift to the city by King Rama VII of Siam on the occasion of his first visit to Indochina on 14 April 1930.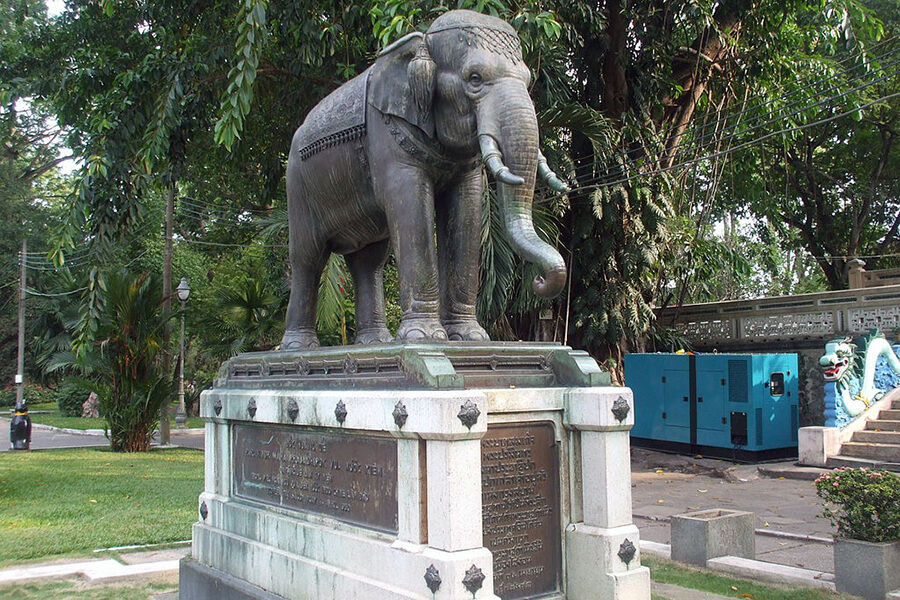 Every year, on March 10th (lunar calendar), the temple also held the festival of Hung Kings Commemoration gives thanks to the Hung dynasty for its contribution to the Vietnamese nation.
Useful information:
The

Hung King temple

opens to visit from Tuesday to Sunday every week.

No admission fee if you don't go inside the temple.

If you would like to go inside the temple, they should visit the temple from 8:00 to 11:30, from 13:00 to 17:00 on 1st, 15th & 30th of the lunar months. The entrance fee is VND 30,000 and the ticket should be bought at the ticket booth in Museum of Vietnamese History in Ho Chi Minh City which is at the opposite of the Hung King Temple.
---