Along with Notre Dame Cathedral, Tan Dinh Church is one of the famous ancient churches with Roman, Gothic and Renaissance architecture. Started construction in 1870 and inaugurated on December 16, 1876, the church is like a prominent pink castle on busy Hai Ba Trung street.
General information about Tan Dinh Church
The official name is Church of the Sacred Heart of Jesus, Tan Dinh and is located at 289, Hai Ba Trung Street, Ward 8, District 3, Ho Chi Minh City, about 1.7km from the Independence Palace.
Only members of Catholicism are accepted to go inside the church and join Holy Mass and other activities. Other visitors can pass the side gate, go around the front yard, admire the architectures and find the best photoshoot in the church.
Entrance ticket: free.

Website:

http://www.giaoxutandinh.net

Phone number: 028 3829 0093.

Weekdays mass schedule: 05:00, 06:15, 17:30, 19:00;

Sunday mass schedule: 05:00, 06:15, 07:30, 09:00, 16:00, 17:30, 19:00.

Confession: 05:45 & 17:00 (Weekday); 17:00 & 18:30 (Sunday).
The architectural beauty of the Church
Overall Roman architectural style, Tan Dinh church has been painted pastel pink both outside and inside since 1957, earning it the nickname "pink church". The entire building is now painted in a striking pink color with a façade consisting of a main tower in the middle and many symmetrical sub-towers. The facade of the church is decorated with columns, large windows and a 4.5 meter high statue of Saint Joseph.
The overall church is divided into 3 main compartments including:
Main Tower
The main tower of Tan Dinh Church is 52.6m high, embossed with two rows of windows, and engraved patterns on the surface, creating a classic feel. At the top is a bronze cross. Inside there are five bells, with a total weight of 5.5 tons.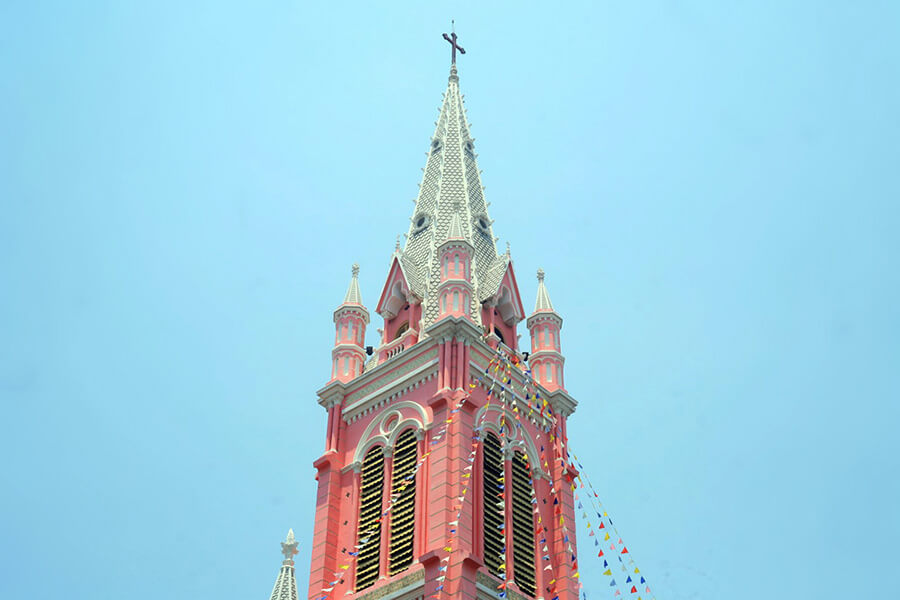 Each curved window with Gothic architecture combined with Roman, the delicate decorative motifs of Renaissance style with each dotted line, have created an attractive beauty at first sight.
Two extra towers
The two secondary towers of the church have the dominant pink tone, with many light towers and wind flower windows, with unique patterns closely linked together.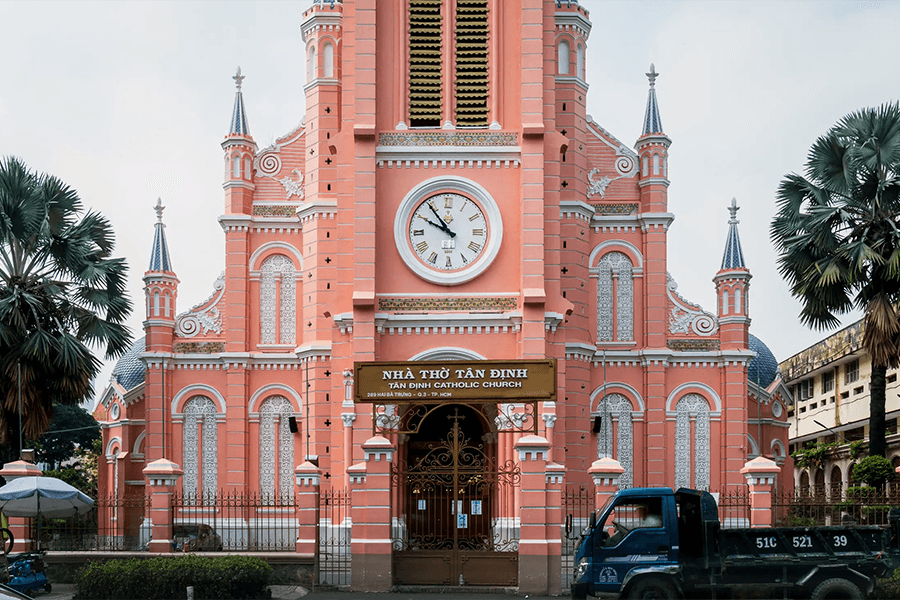 The roof tile is covered with fish scales with double helixes, like decorative motifs for the work to be more eye-catching and more prominent.
Interior design of the church
Stepping inside the cathedral of this church, right before your eyes is the superficial interior, with the main altar made of Italian marble, two solemn columns with Gothic architecture. On the steps is Saint Palace where the statues of Jesus Christ and Saints are put.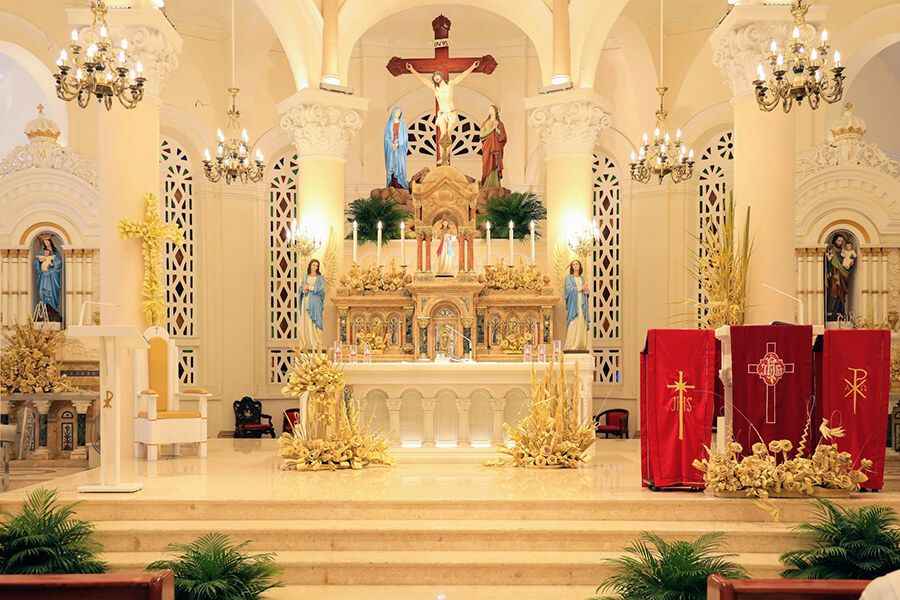 The left border column is a set of pedestals of female and statues of Gods in Christianity, and the right is the pedestals and statues of Goddesses in Christianity. This is also a place for praying and sitting to listen to explain Catholic books for Christians.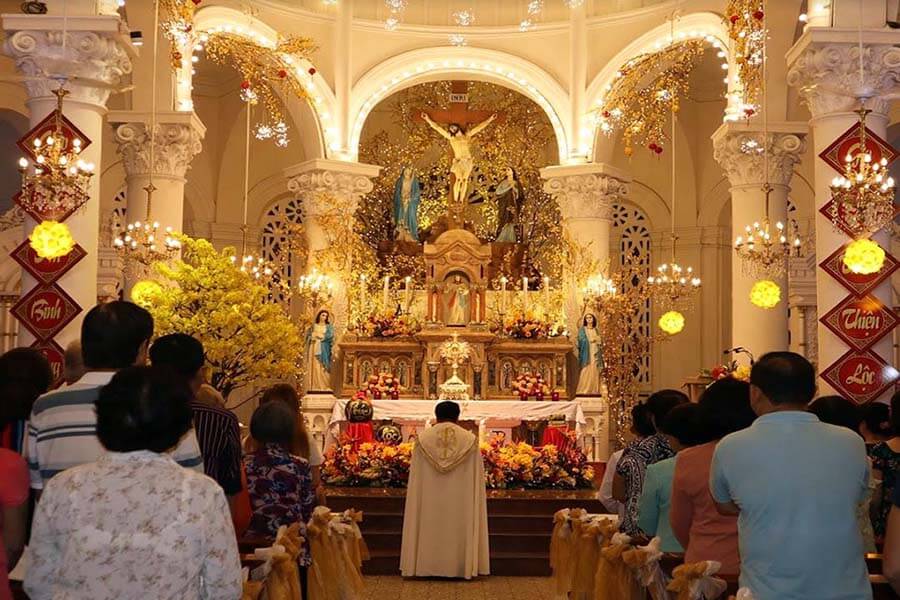 Not only famous for its architectural work of cultural and religious value, Tan Dinh church also organizes charity activities and helps disadvantaged people. Therefore, it attracts a lot of tourists coming not only to visit, pray but also to contribute good things to life.
---