Ba Duc Ancient House – a famous Tien Giang tourist destination promises to bring you a completely different perspective on the architecture which is a gentle and luxurious combination of Vietnamese and French cultural styles. Visiting the house, visitors feel like they have "traveled" to the last century, admiring the architectural features and appliances that are often only seen in movies.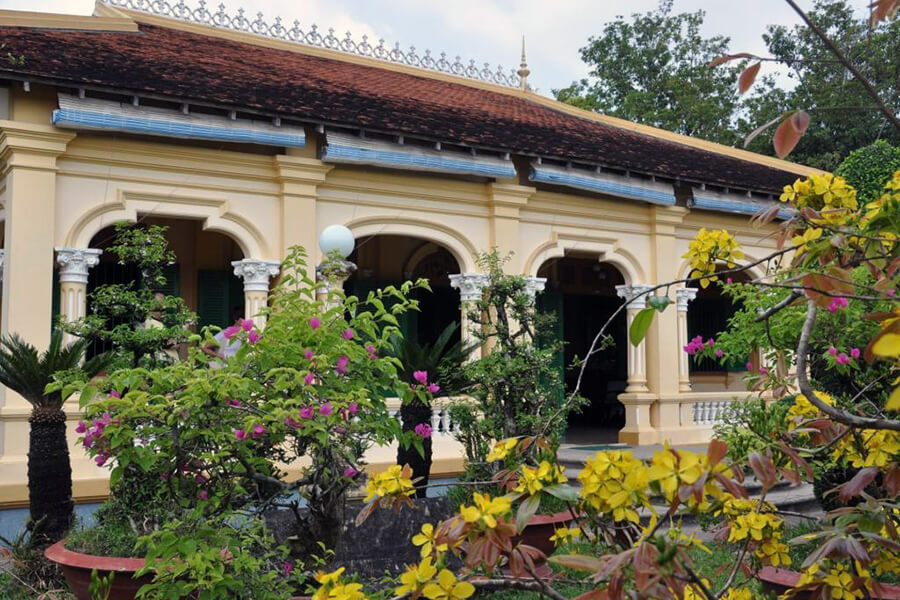 Following a story of Mr. Phan Quang Nhut – the eldest son of Mr. Phan Van Duc, Ba Duc Ancient House was built in 1850 by Mr. Phan Van Dang, located on a small road, adjacent to the river bank. In 1938, Mr. Phan Van Cuong had it restored and repaired. By holding a position in the Committee, Mr.Cuong had the opportunity to interact with French officials and absorb the quintessence of Western architecture.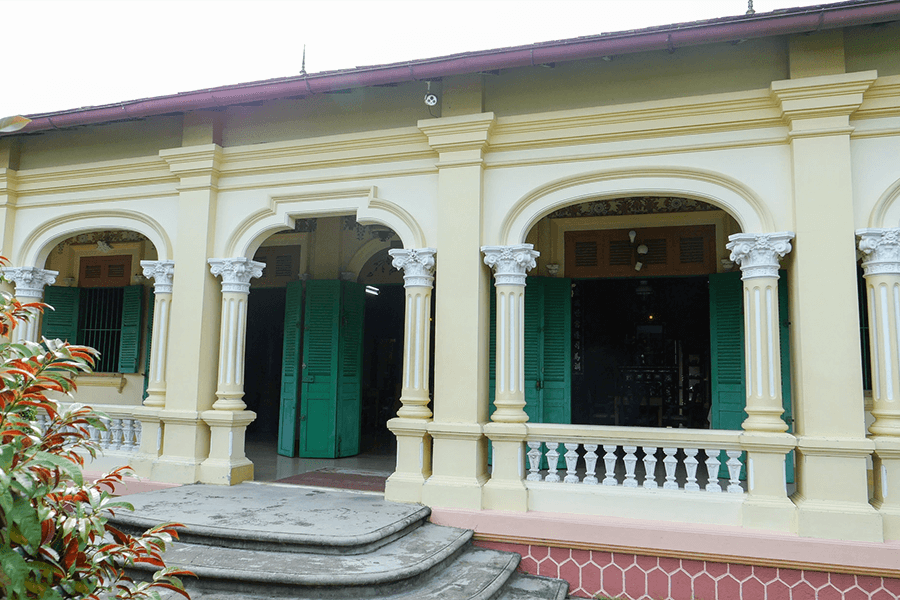 Later, the house was decorated in a combined East-West architectural style, "exotic exterior and traditional interior", with combination of novel Western elements but the rustic feeling of Vietnamese wooden interior.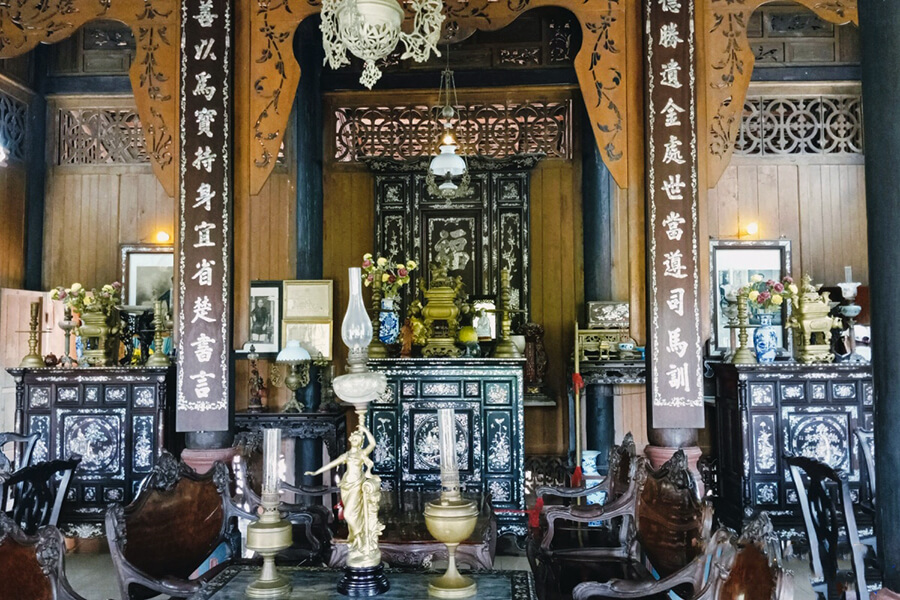 Ba Duc ancient house is divided into 2 parts: the upper house and the lower house are separated by a skylight which plays the role of providing light and warming the entire space.
Although it possesses an ancient Eastern style, the house does not bring a feeling of weakness, on the contrary, it is very solid with a structure of 4 large columns made of cylindrical wood placed right in the middle of the house.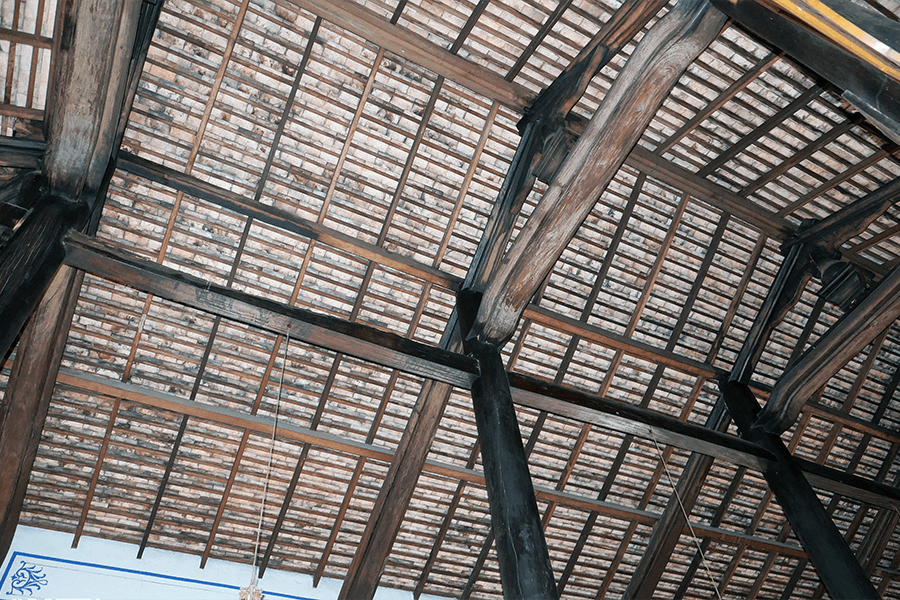 The mother-of-pearl inlaid tureen not only serves well as living furniture but also adds a very seductive beauty to the house. On the four wooden pillars were also engraved with the Confucian couplet, implying to remind children and grandchildren generation to maintain worthy morality.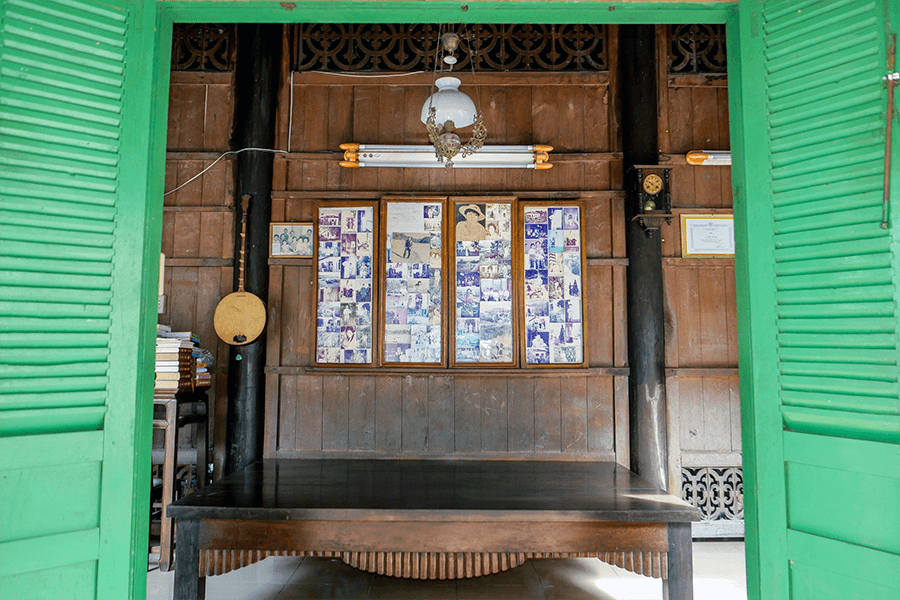 The surrounding wall is decorated with 9 European-style paintings, representing 9 tributaries of the Mekong River, a river associated with the lives of people in the Southwest region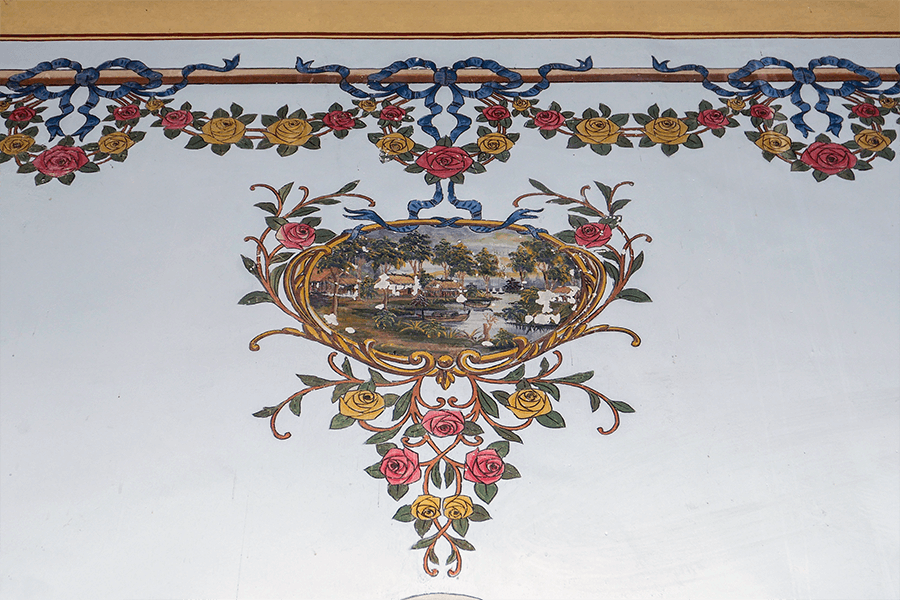 In addition, this place also preserves antiques of the Nguyen Dynasty and the French colonial period such as 3 sets of mother-of-pearl altar cabinets dating from around the 20th century, French lamps, Nguyen Dynasty ceramic vases decorated with elaborate patterns, etc.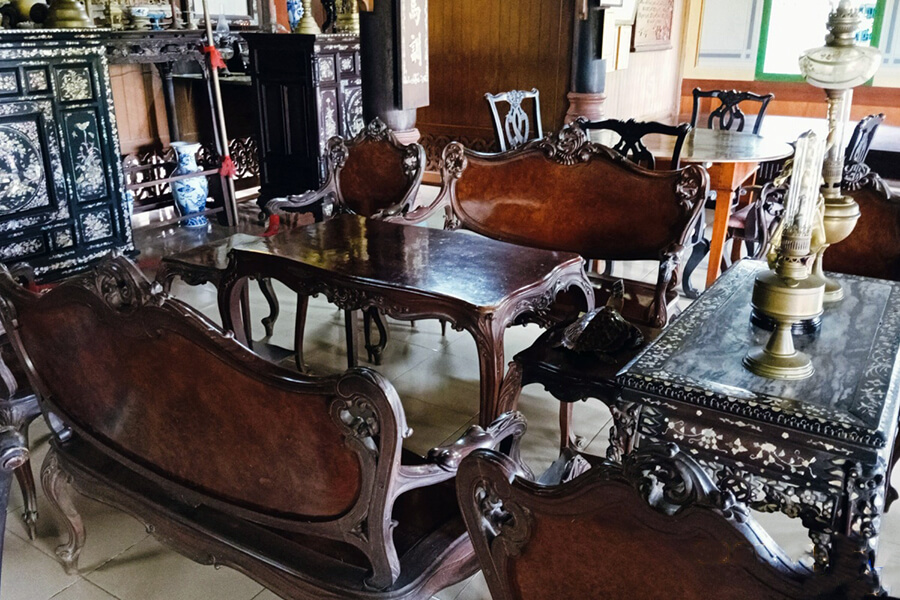 Especially in the main room, there is a wooden box engraved with 4 faces of dragon and lion, containing the deity conferred by the reigns of King Minh Mang, Thieu Tri and Tu Duc to Dong Hoa Hiep village.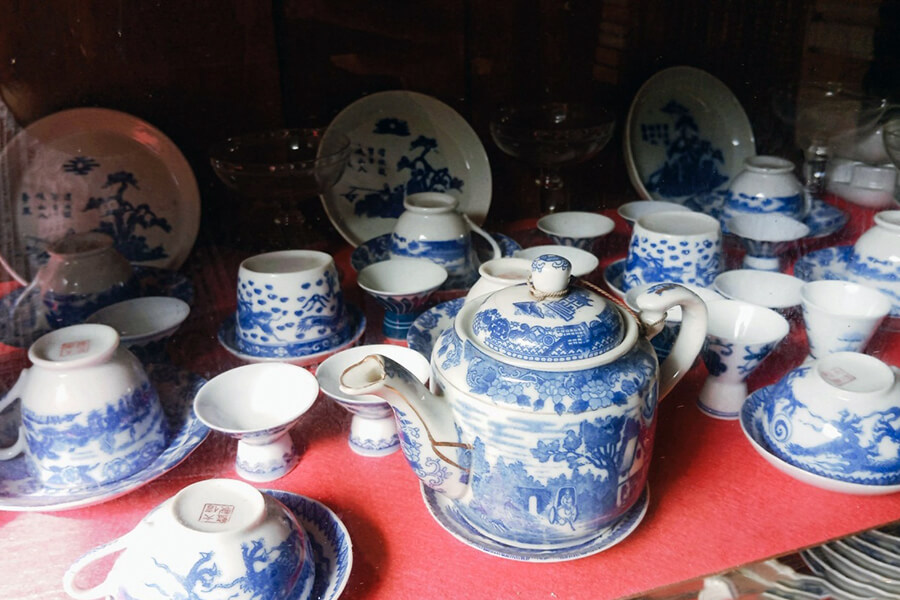 In the past, if you came to Ba Duc Ancient House, you could only rest on precious wooden horse planks, but now, the owner of the house has built 16 more rooms (each room has 2 beds) fully equipped. Enough amenities for those coming from far away to stay on this ancient house.
---