Just from small cassava, Cu Chi people can prepare many delicious and attractive dishes. This is also the main food used by Vietnamese soldiers and local people during the resistance war. Currently, you can try it in many cooking style when coming to visit Cu Chi tunnels.
Boiled cassava
After visiting the Cu Chi tunnels, you should enjoy boiled cassava with pandan leaves dipped in sesame salt. This is a rustic dish that is a specialty of the ancient Cu Chi resistance region.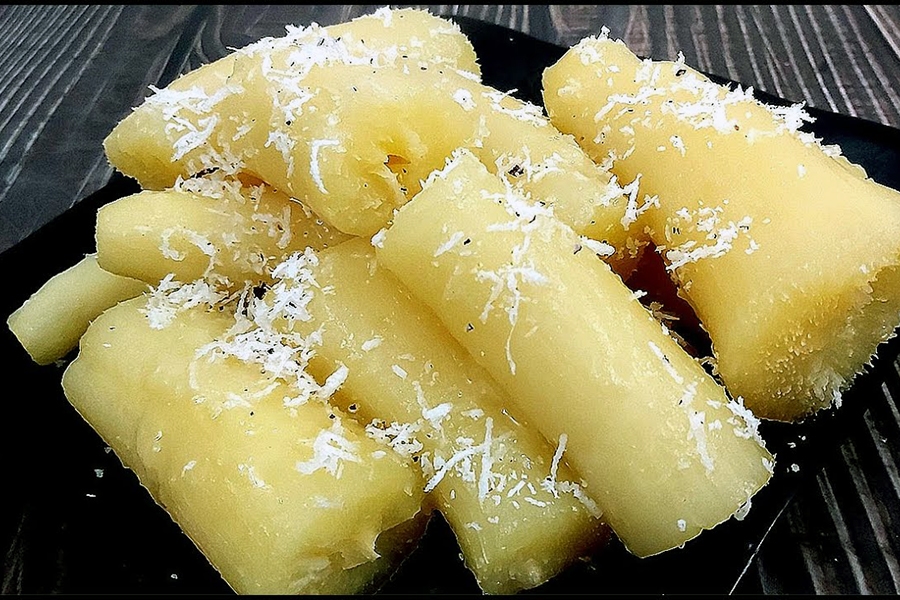 The cassava tubers are peeled, washed thoroughly, then steamed with pandan leaves. This dish is dipped with sesame salt or chili salt to add more flavor.
Cassava steamed with coconut milk
The taste of cassava combined with the fatty taste of coconut milk creates an attractive flavor for diners when visiting this land. The important step in this dish is cooking the coconut milk. It is then sprinkled on top of steamed cassava tubers.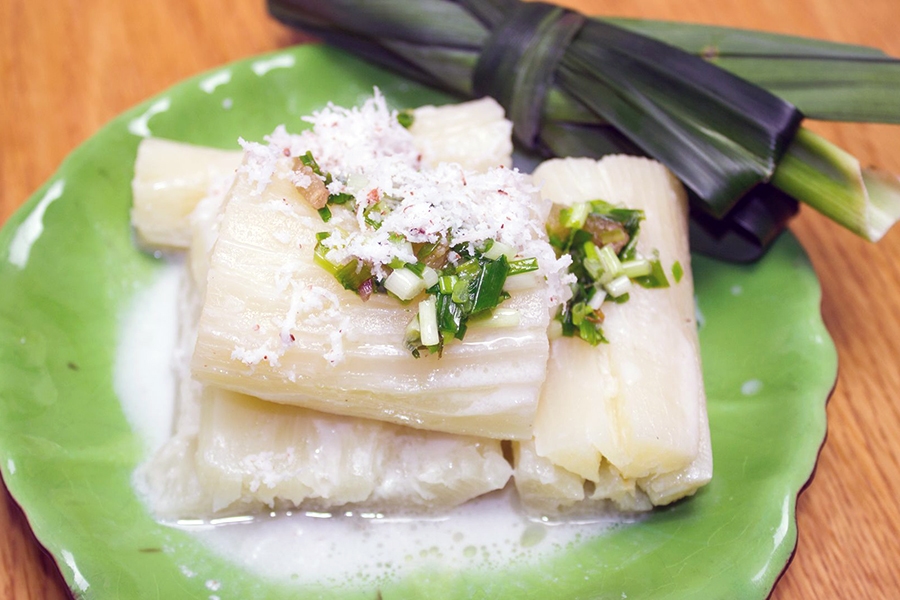 When you eat, you will feel the salty taste of coconut milk and the fragrant sweetness of tapioca pieces.
Silkworm Cassava Cake
Silkworm Cassava Cake is a rustic dish, associated with the childhood of many people. It appears from rural villages to urban areas and big cities. Like many other dishes, to make this dish one must grind cassava very finely. Then the cassava is formed into strands, like noodles. To add color to this type of cake, people also add pandan leaf color, magenta leaf color, and gấc fruit color mixed with cassava.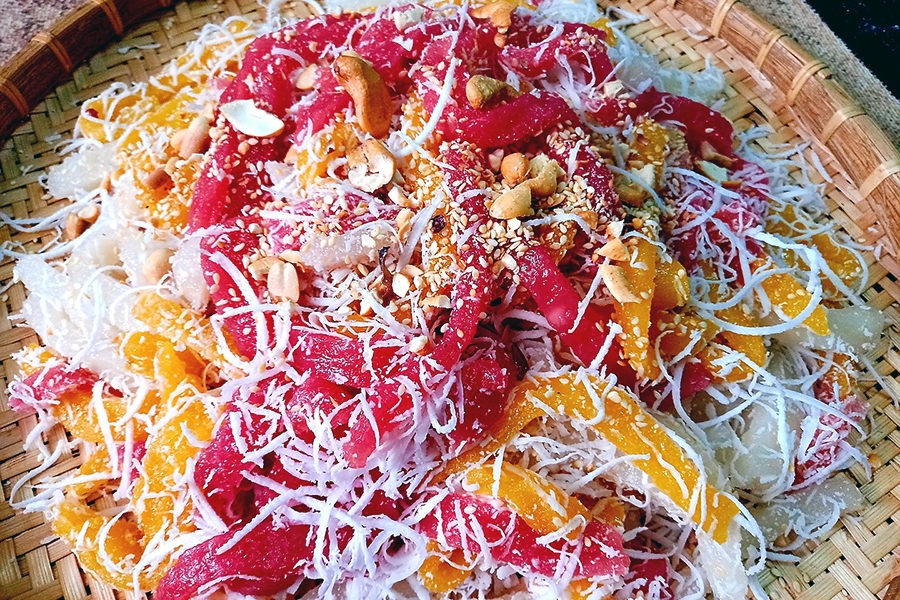 Then, spread each portion of the cassava mixture into the mold into a thin layer and then steam the cakes one by one. When the cake is cooked, take it out to cool, cut it into small strips, then add coconut and mix well and sprinkle sesame salt on the cake.
Sticky tapioca cake
Sticky tapioca cake is an indispensable dish in important parties of Cu Chi people. To make this cake, pureed tapioca flour is mixed with yellow sugar water to add color to the cake, and the filling is made from green beans and curettage coconut. The filling will be lightly stir-fried with sugar and salt and then waited for the ingredients to stick together. Once the coconut filling is done, you can start wrapping the cake. Cakes rarely use banana leaves to wrap the cake. The final step is to steam the cake for 30 minutes.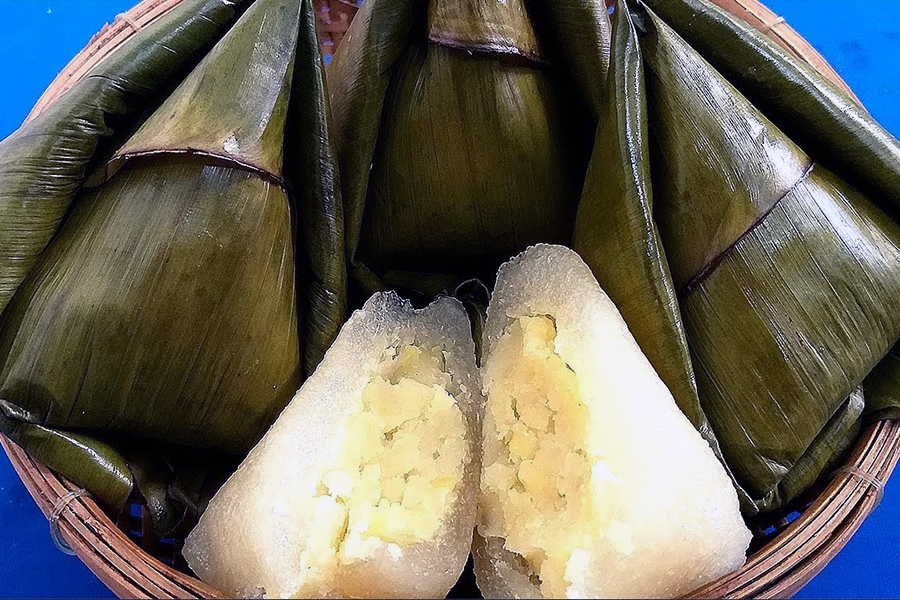 Sticky tapioca cake has a delicious and frugal taste. When eating, diners open each layer of banana leaves to smell the aroma of flour and coconut water.
Source: collected
---