If you have the opportunity to visit "coconut kingdom", don't forget to visit Hai Van Farm which belong to Vam Ho Bird Sanctuary – the largest bird sanctuary in the province. This is also an ideal tourist destination for you who want to explore the Mekong Delta garden, to immerse yourself, admire flocks of birds flying in the sky amidst the beautiful, peaceful nature of the river region.
General information about Hai Van Farm – Vam Ho Bird Sanctuary
Address: Tan Quy Hamlet, Tan My Commune, Ba Tri District, Ben Tre Province.
The farm has a favorable conditions: located next to Ba Lai River; bordering Vam Ho forest. It has an area of nearly 9 hectares and is designed with airy, environmentally friendly materials to minimize the wasteful use of electrical energy sources such as nipa leaves, bamboo, etc…Hai Van farm always focuses on educating and raising awareness about energy to adapt to climate change. Therefore, it has been attracting a lot of visitors, especially students and pupils come to visit.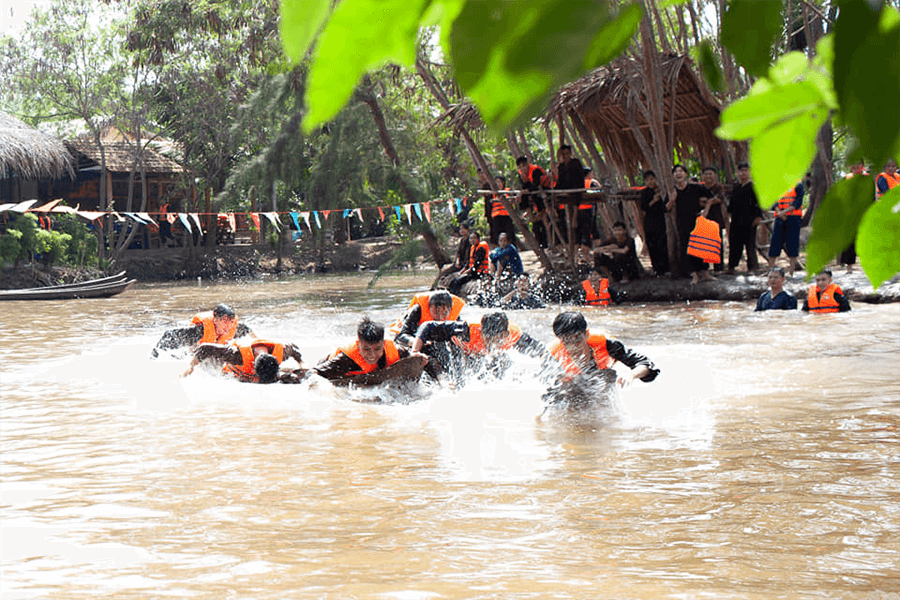 From Ho Chi Minh City, it takes more than two and a half hour of driving to get here. Therefore, the best way to reach this area from HCMC is renting a private car with driver.
Discover unique activities at Hai Van Farm
Sitting on a rowing boat or motorboat, traveling on Ba Lai River is one of the unique experiential activities only available in Tan My commune, Ba Tri district in general and Hai Van Farm Vam Ho Bird Sanctuary in particular. When dawn just breaks, you will begin your journey to explore your river region. Going down the peaceful alluvial stream, welcoming the traveler will be fresh, cool air and romantic natural scenery. Sometimes, flocks of birds from the palm forest will spread their wings and fly everywhere.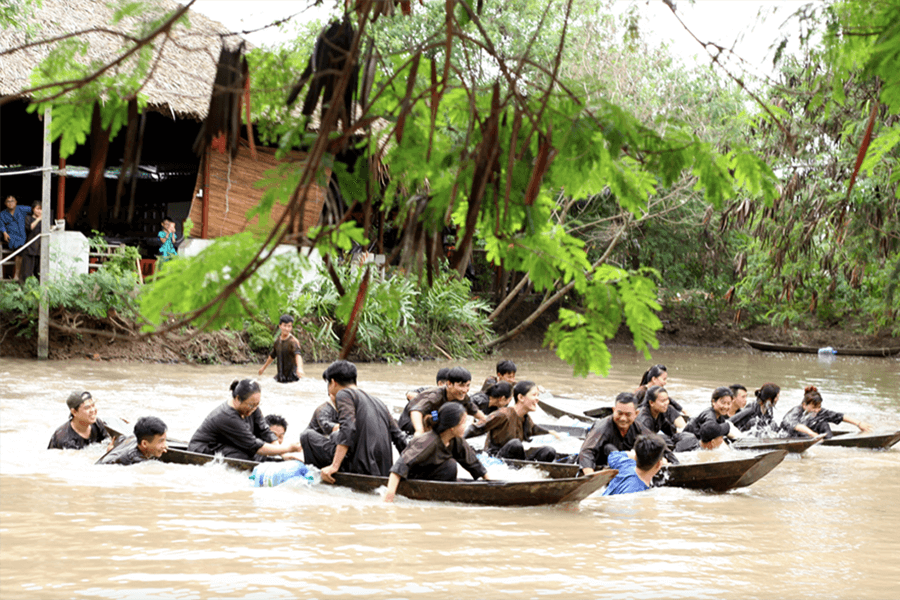 When sunset covers the Ba Lai River with a brilliant orange-yellow color, tourists can once again feel the charming and romantic natural beauty in an extremely genuine way. The daily life of people on both sides of the river at this time also has less of the cheerful and bustling atmosphere of picking cork fruit, harvesting fish and shrimp, cultural exchanges… and is replaced by a family gathering scene. Come together to enjoy a cozy, simple countryside meal.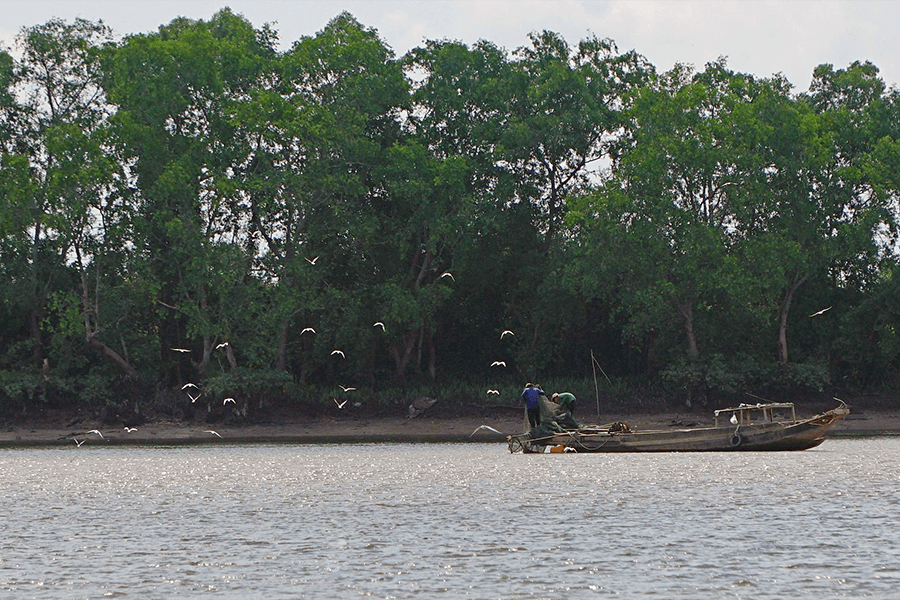 Hai Van Farm is also an ideal place to organize team building with many interesting games such as rowing boat racing, balancing on money bridge, spiderman crossing the river, tilt-walking relay, tug of war, delivering water with lotus leaves, Golden water, the hundred-knot bamboo tree, protecting the eggs… etc. which definitely bring visitors the most comfortable relaxing moments.
Visit Vam Ho Bird Sanctuary
If you have the opportunity travel to Ben Tre from October to April next year, capture the moment when countless species of birds gather in the date palm forest to find a place to breed.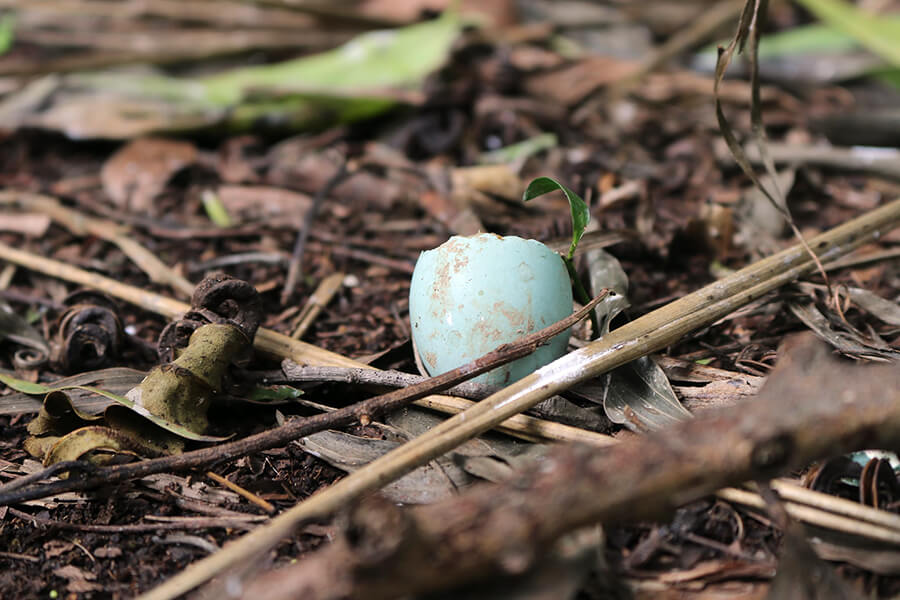 Currently, this bird sanctuary has more than 100 species, of which the rarest are gray herons, gongs, white wrasse… Vam Ho forest is also the habitat of many wild animals such as: pythons, snakes, squirrels, weasels, bats, and so on.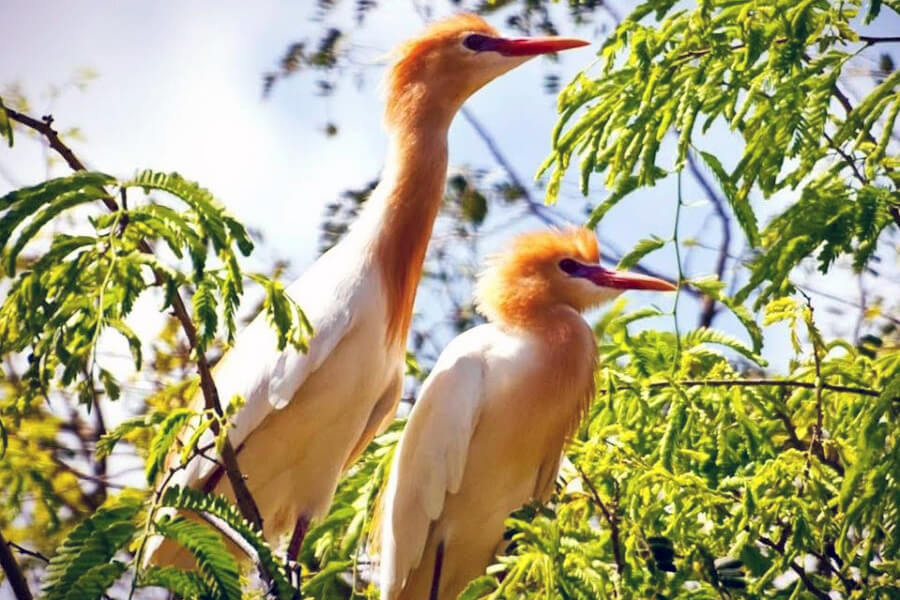 Therefore, when you have a chance to explore this area, you will be amazed and delighted by the extremely rich and diverse ecosystem.
Enjoy Vam Ho specialties
After having fun, everyone is invited to the kitchen of Hai Van Farm – Vam Ho Bird Sanctuary to enjoy countless dishes with bold flavors of the Mekong Delta region. Cork fruit hotpot, coconut steamed shrimp, coconut roasted shrimp, braised fish in clay pot, sizzling pancake, braised coconut meat..ect, will be the top delicious dishes that anyone traveling to Ben Tre must try at least once. In particular, all specialties at Hai Van are made from clean food sources produced by the organic farm and the surrounding farmers which make visitors get more interesting.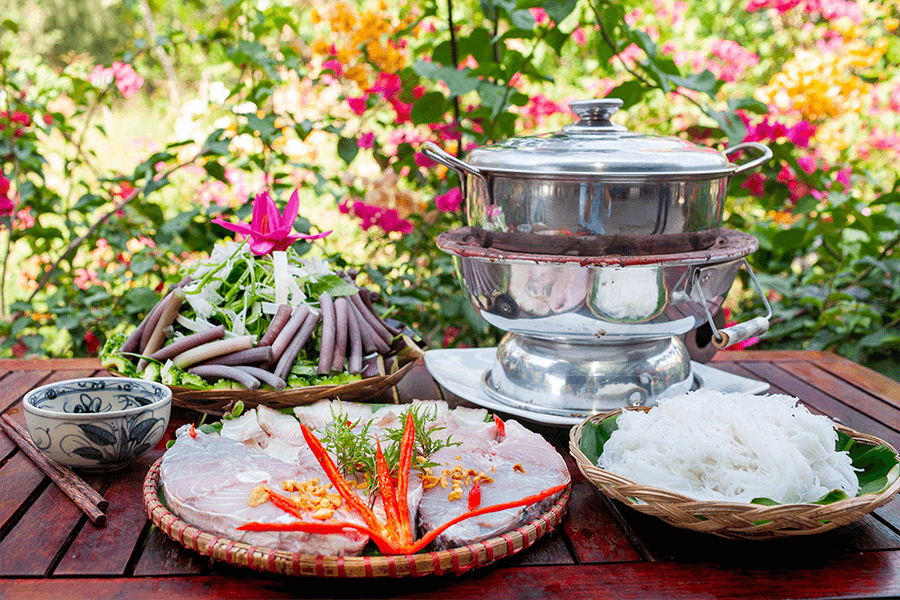 The dishes are not only delicious and tasty, but the decoration is also sophisticated and eye-catching. That is the food culture of Ba Tri district in particular and Ben Tre province in general, expressed through the unmistakable simplicity.
Useful information about Hai Van Farm
---