Tan Quy islet is a tourist destination with a very cool climate, suitable for weekend getaways. The air on the islet is especially fresh, because it is surrounded by lush fruit trees. Let's explore this unique beauty islet with Vietdreamtravel. 
General information about Tan Quy islet
Tan Quy islet is located in An Phu Tan commune, Cau Ke district, Tra Vinh province, middle of the Hau River with an area of 929 hectares. Most of it belongs to Tra On district (Vinh Long province) and a small part belongs to Cau Ke district (Tra Vinh province). Famous with is green island, the fruit trees are laden with branches –  the main characteristic of the Mekong River gardens.
Tan Quy is located more than 5 km northwest of Tra Vinh City or 190 km from Ho Chi Minh City. It only takes about 10 minutes to get to Tan Quy island by boat from Ben Dinh. However, if you want to see the panorama of nature and admire the beautiful scenery on both banks, you can choose to start from Ben Cat by boat cruising along the Hau River to enjoy the cool, refreshing air.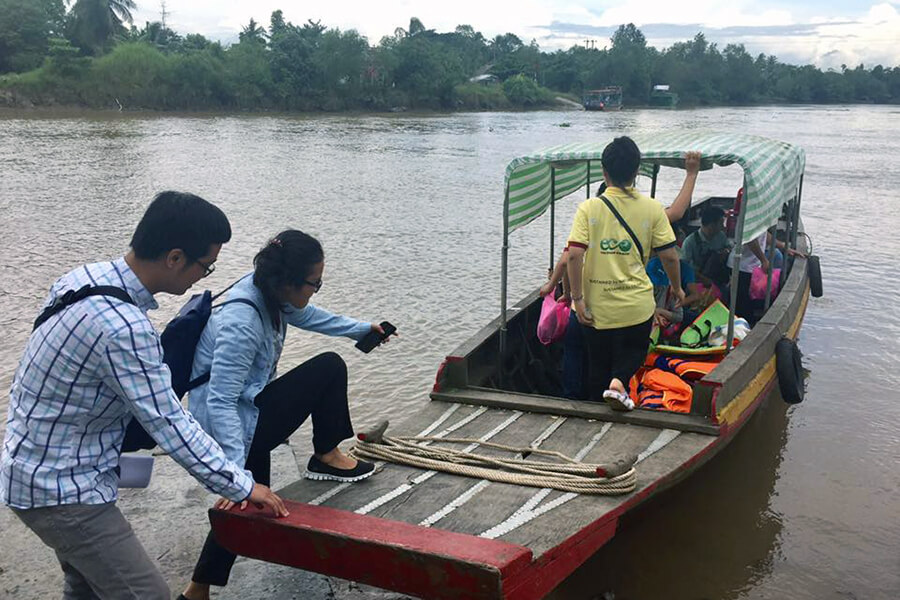 The climate on this islet is cool all year round with an average temperature of about 25 degrees. So you can go here at any time to visit and relax. However, if you want to explore the festival, you should come here during the Doan Ngo Festival (5/5 lunar calendar). This is the time when tourists visit Tan Quy to participate in the Vu Lan Festival at Van Nien Phong Cung Pagoda, Cau Ke town.
From April to June (lunar calendar every year) is the time when fruits ripen. Coming here, you will be able to visit the fruit harvest season. Not only that, you can also enjoy many types of sweet fruits in this islet.
What to do when traveling to Tan Quy islet?
Tan Quy Island is famous for its nickname "the land of orchards". The local people living by growing in fruits such as mangosteen, rambutan, durian, jackfruit, coconut, mango, papaya…In particular, mangosteen from this islet is popular in domestic and foreign markets because of its high quality and stable output. Tan Quy mangosteen contains a full range of sour and sweet flavors, balancing all the taste buds on the user's tongue. You will be extremely excited to see durian on the branches; straight rows of rambutan and longan trees with wide spreading canopy are laden with fruit. Coming here, the fatigue seems to disappear because of the cool air, the gentle river breeze and shady trees create a pleasant feeling of relaxation.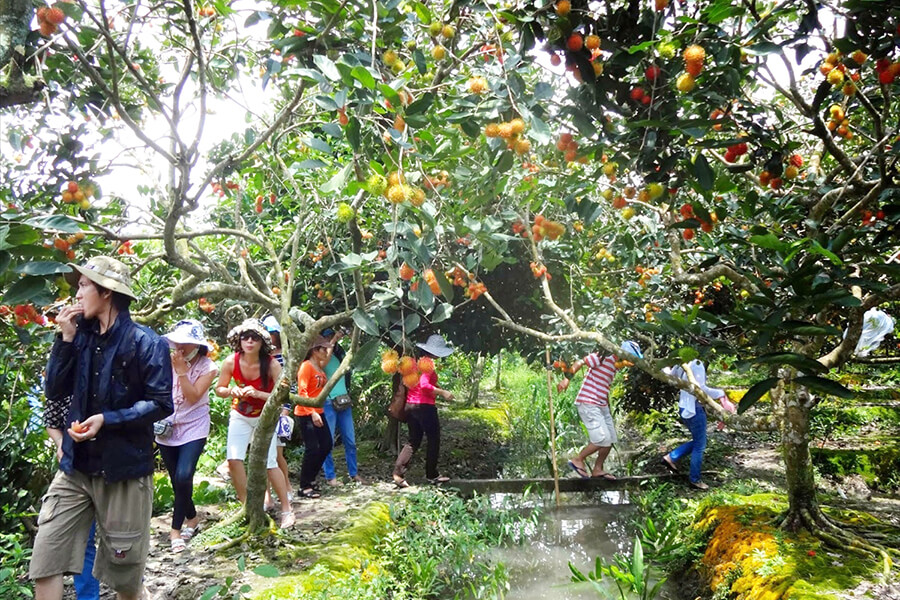 Rowing boat is the popular way to visit this islet chosen by many tourists. With the terrain surrounding the river islet, using a sampan is very convenient. These activities are often accompanied by guides and boatmen. They will take you into the corners of the orchards, explore cool view along the bank. Don't forget to try the feeling of cruising through small canals. The canals connect to each other, forming a dense system of rivers and canals, create a space characterized of the Mekong Delta.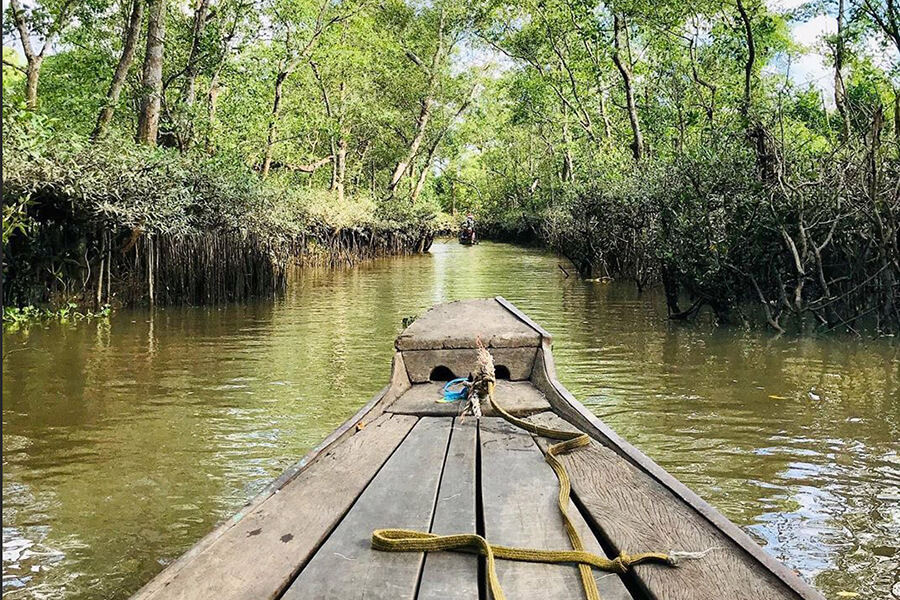 Experience "catfish hunting" is also an attractive game on the islet. The catfish caught will be turn into your meals later on. What could be more interesting than experiencing the life of the local people?
Useful infomation about Tan Quy islet
Best for: solo, family, student.

Entrance: Free
---