Can Tho city is located on the banks of the Hau River, also known as Tay Do "Capital of the Southwest" with a criss-crossed river system. This is the largest city in the Mekong Delta.
Referring to the famous tourist destinations in Can Tho, it is impossible not to mention Ninh Kieu wharf. Especially, there is the first tourist pedestrian bridge of Can Tho city connecting Ninh Kieu wharf and Cai Khe islet.
Although it has only appeared since 2016, Ninh Kieu pedestrian bridge has become a favorite place for visitors to enjoy, walk on the bridge, take souvenir photos as well as enjoy the cool breeze blowing in from the Hau River.
Can Tho Pedestrian Bridge is modernly designed with a S-shaped symbolizing the country of Vietnam, with a length of about 200 meters and a width of more than 7 meters.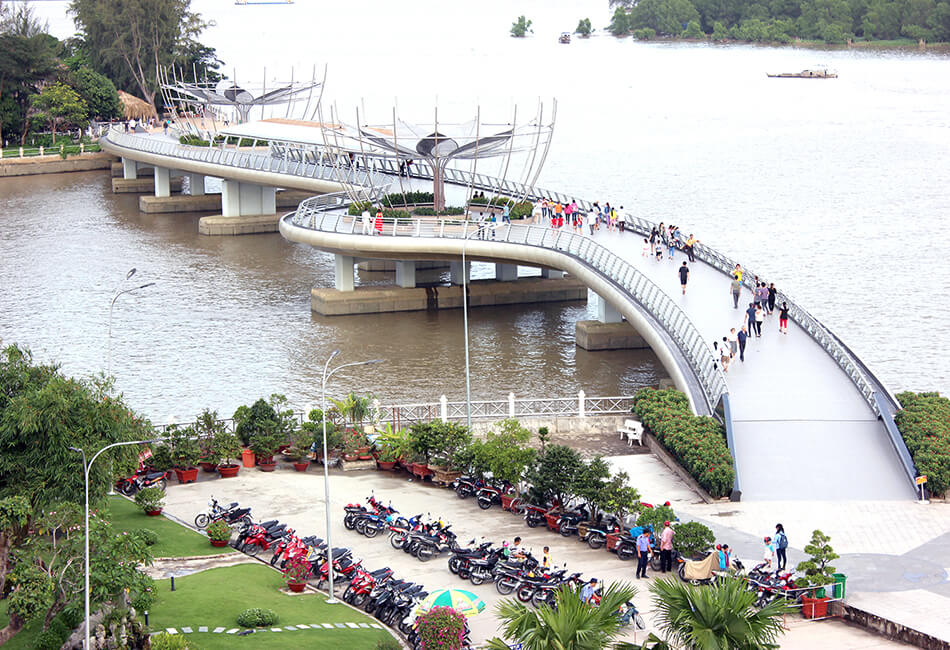 In the middle of the bridge, there are two lotus flower towers. And when night falls, the fanciful beauty of the pedestrian bridge shines a corner of the sky, making many souls fall in love.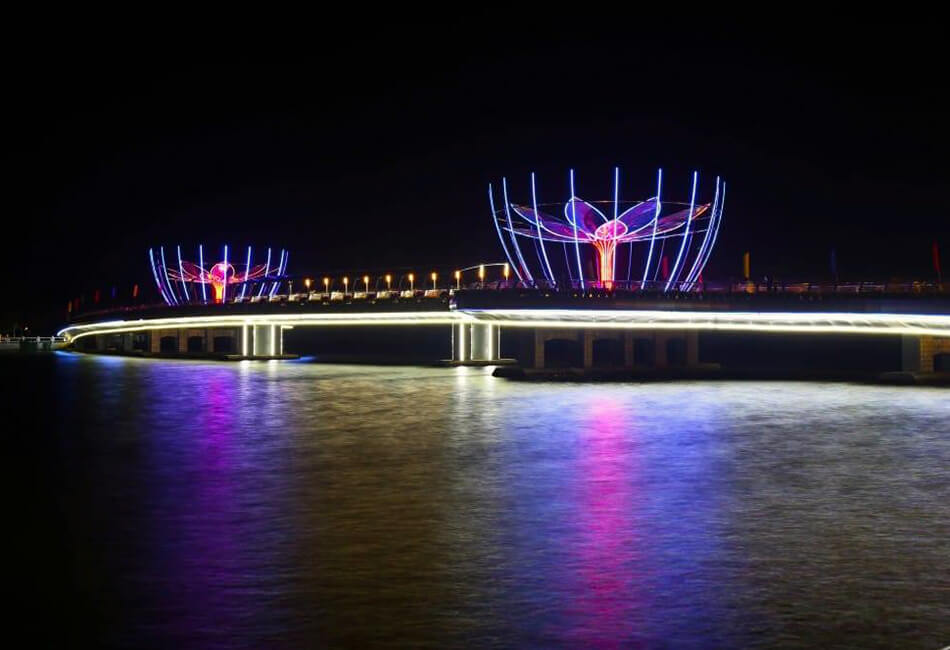 Around the two sides of the pedestrian bridge in Can Tho, there are also many blooming flowers in all year around. It is also the highlight, creating a romantic that attracts many young people and couples coming here. Therefore, the Can Tho pedestrian bridge is also known as "love bridge" when it has witnessed the lovely dates of so many couples. They even lock love padlock to the bridge and through its key to symbolize their unbreakable love. But later, love locks have proliferated by the local authority. So if you come here, it's best to just take a photo, not do loe padlock.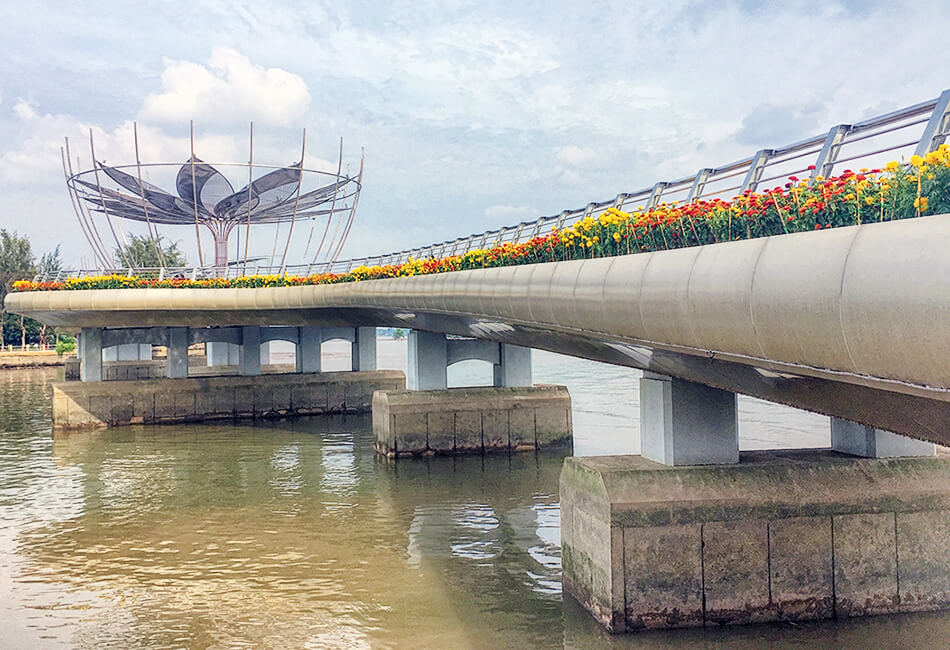 The bridge is a highlight of the city landscape, serving the walking needs of local people, attracting Can Tho tourists. If you travel to the West to Can Tho, remember to visit this place to enjoy the unique architecture overlooking the vast river filled with alluvial characteristics of the West.
---