The Dhammapada Sutra Garden located within the grounds of Phuoc Hau Pagoda is a sutra garden carved on 213 stone slabs, considered unique in Vietnam.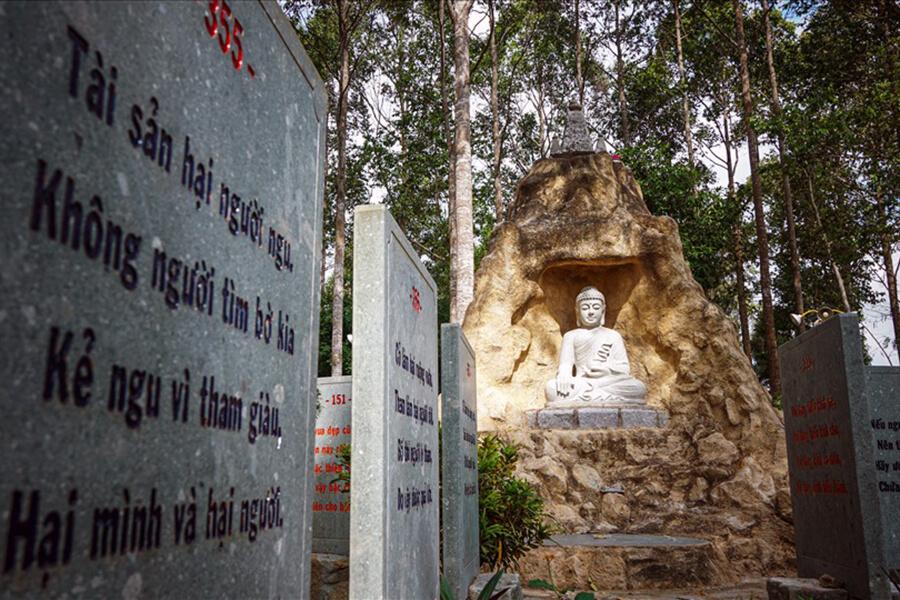 The Dhammapada Sutra Garden consists of 213 blue stone slabs, measuring 1.2 x 0.9m, engraved with 423 sutras on both sides arranged in the shape of 8 Bodhi leaves representing the Eightfold Path consists of eight practices: right view, right resolve, right speech, right conduct, right livelihood, right effort, right mindfulness, and right samadhi.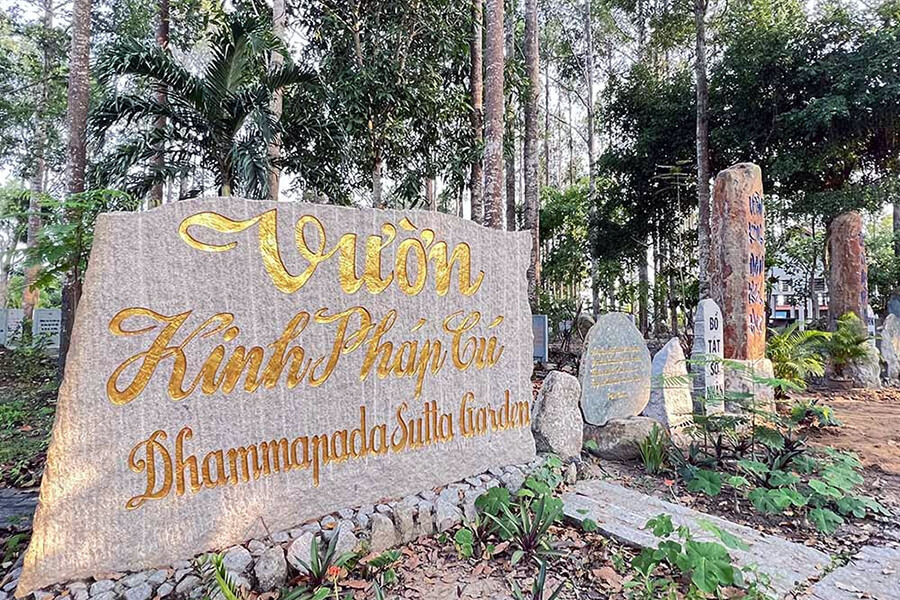 In the middle of the garden there is a tower of 4 Buddhas facing four directions.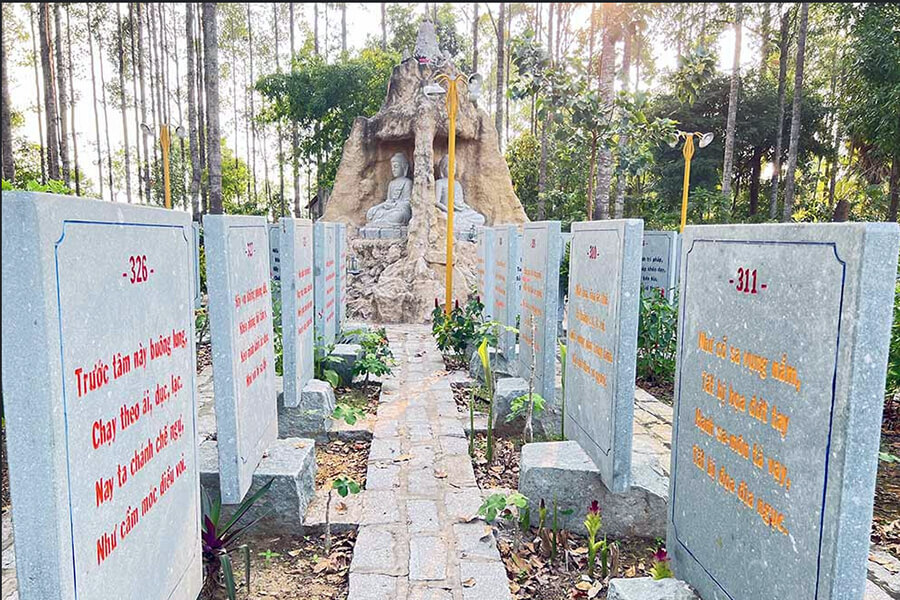 Venerable Thich Phuoc Can shared: In 2014, the monk was invited by Buddhists to travel to Myanmar. Over there, the monk saw many beautiful pagodas, especially the unique stone slabs engraved with sutras that pagodas in Vietnam do not have. When he returned, the monk researched and found a way to engrave sutras in Vietnamese on the stone slab.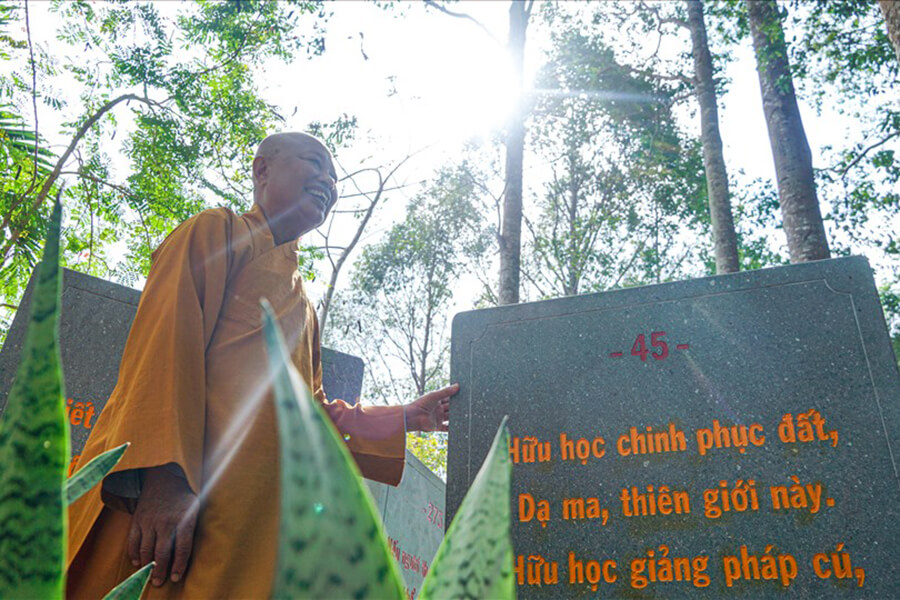 Also according to Venerable Thich Phuoc Can, when the project began, many Buddhists who were architects and artists gave their opinions and ideas to arrange it scientifically and beautifully. Then he decided to garden the Dhammapada, the quintessence of Buddhism, translated from Pali into Vietnamese by the late Venerable Thich Minh Chau, President of Vietnam Buddhist University.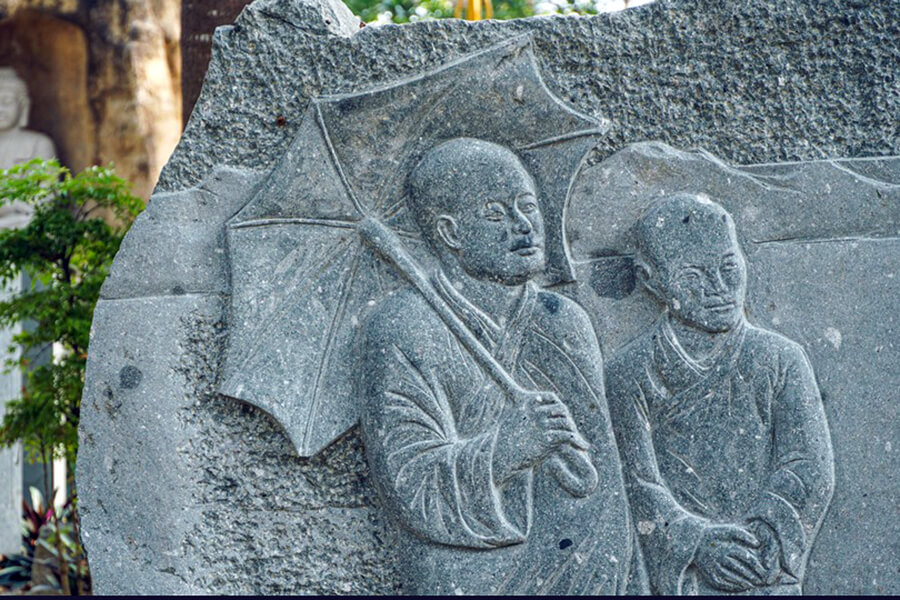 "The meaning of forming and building the Dhammapada garden is the hope that every Buddhist and tourist, when visiting, only needs to read a sentence on these rocks to experience the golden words of wisdom and self-esteem, correct yourself… live a better and more virtuous life," said Venerable Thich Phuoc Can.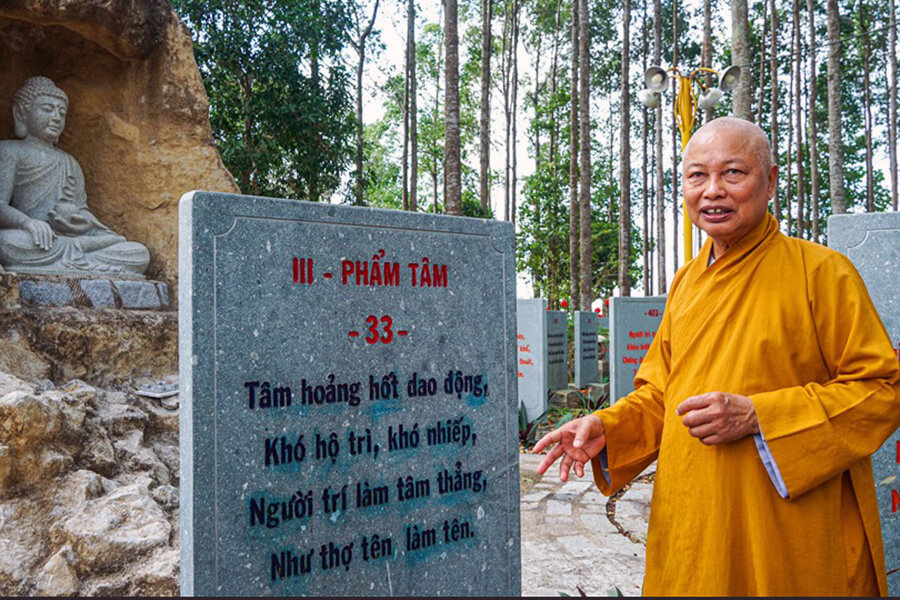 There are also a number of stone slabs engraved with English next to Vietnamese so that foreign tourists can understand when visiting and many stone slabs engraved with the words heart, patience, and Buddhist teachings are very unique…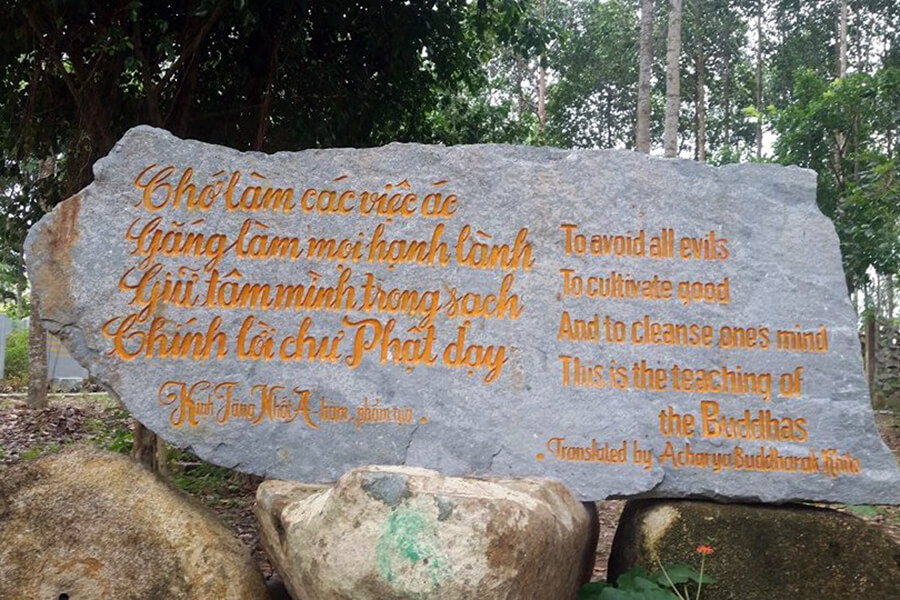 Venerable Thich Phuoc Can spent a lot of effort to decorate many stone statues, stone structures, and most notably, the Dhammapada Sutra garden. The monk chose unique sutras engraved in Sanskrit and Vietnamese characters, decorated and displayed in a beautiful campus in the middle of a garden of ancient trees with beautiful shade.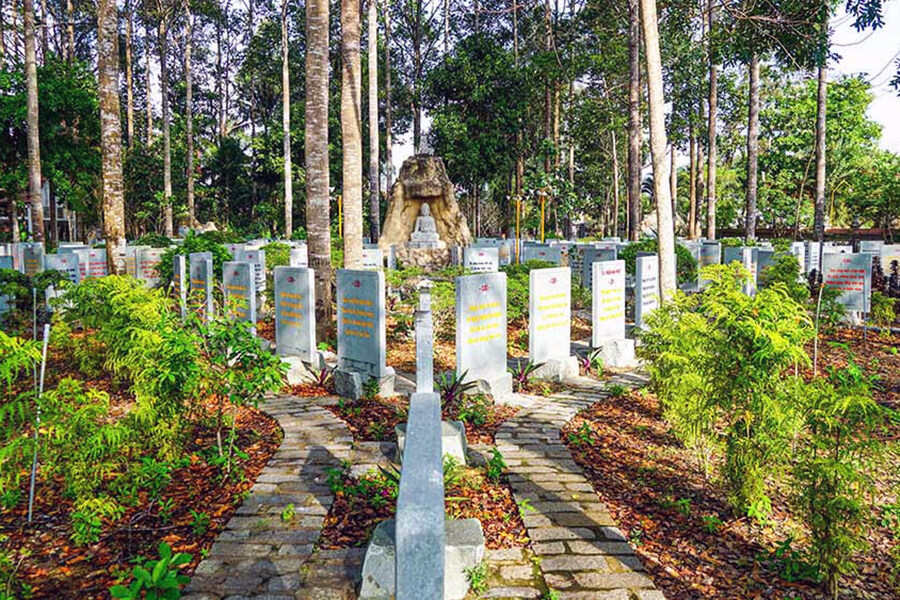 Source: collected
---