Vietnam is blessed by nature's mother with countless beautiful landscapes. Speaking of beautiful famous places, it is impossible to tell all. Because Vietnam is everywhere beautiful, also strangely attractive. More specifically, Vietnam has more than 4,000 islands, large and small, each with its own wild beauty and mystery. Certainly, this "collection" of the most beautiful islands in Vietnam will be an interesting destination for those who love traveling!
Phu Quoc
Phu Quoc Island in Kien Giang Province not only attracts Vietnamese tourists, but it is also a popular destination for foreign tourists. The rapid development of tourism is changing the island landscape.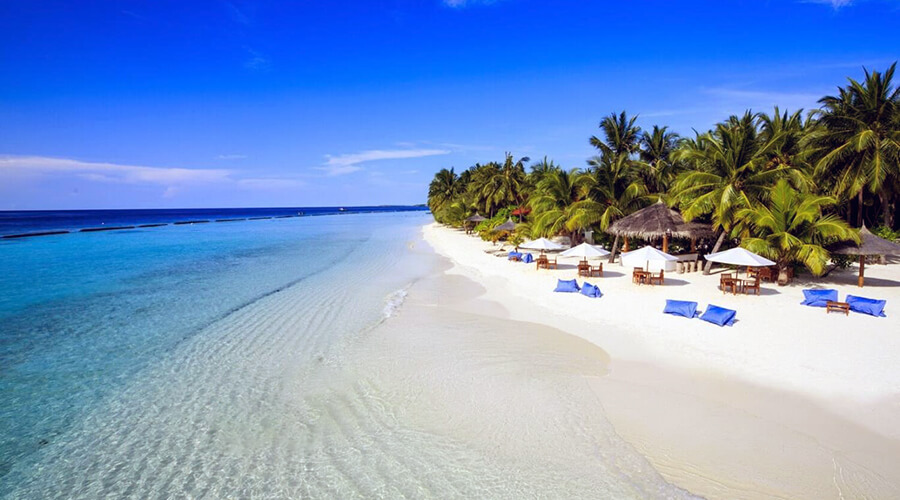 However, Phu Quoc is still popular with visitors thanks to its beautiful beaches and a variety of seafood. The ideal destinations to help visitors escape the crowded scene when going on vacation are Sao beach, Long leach, Ong Lang beach, Xuong island, May Rut island or Hon Thom island.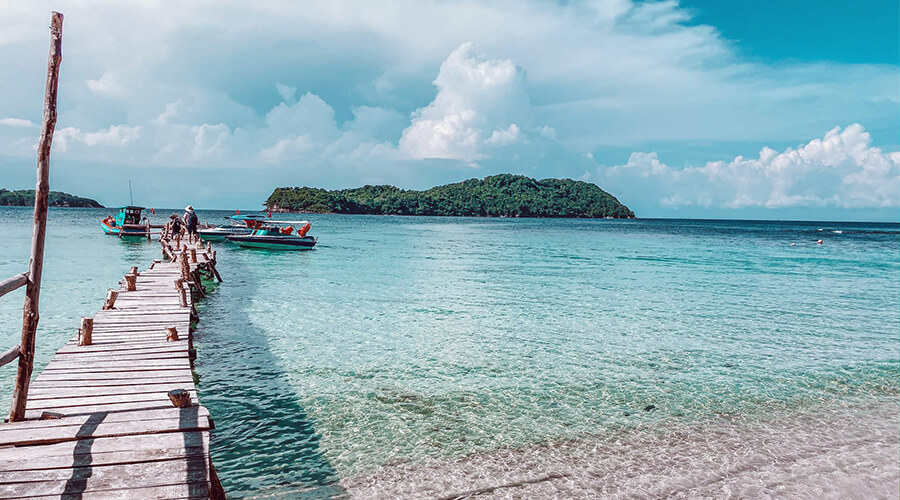 Con Dao
In the French colonial years, this place was built Con Dao prison, thereby turning Kunlun into a place to hold Vietnamese political prisoners with a famous tiger cages system.
Con Dao is "a natural paradise with dense forests, jade water, white sand beaches and a home of dugongs, dolphins, sea turtles and spectacular coral reefs".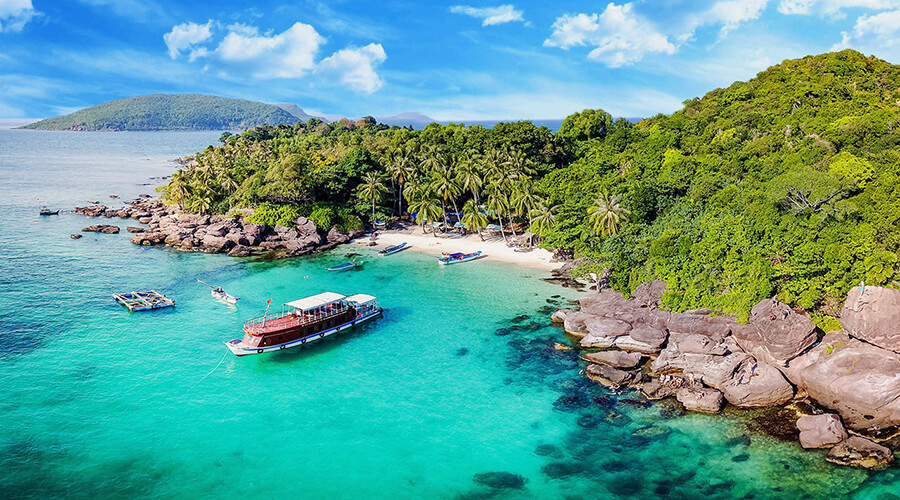 For anyone who comes to Con Dao will love this beautiful island. Coming to Con Dao, you will come to the white sand beaches stretching for miles, coming to pristine beaches, coming to the green coconut palms, coming to the comfortable times to dive to watch the sea turtles and san. They often play with dolphins, they come to fascinating dishes like they want to hold people back – all of which make Con Dao the best place for you to rest.
Cu Lao Cham
Cu Lao Cham is 30km south of Da Nang city center, nearly 20 nautical miles to the east from Hoi An ancient town, Quang Nam province.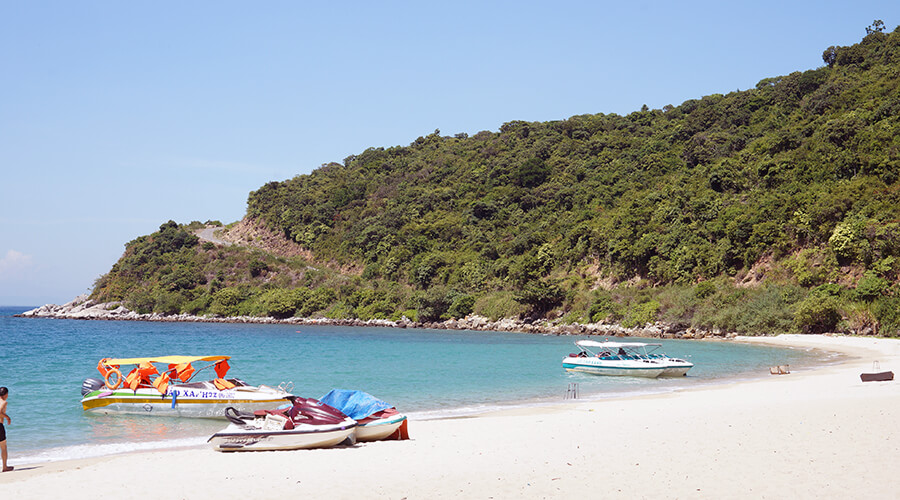 Known as one of the most beautiful islands in Vietnam. The attraction of Cu Lao Cham is not only a fascinating natural landscape, fresh air, but also extremely rich biodiversity. Cu Lao Cham also has historical beauty with many long-standing national cultural heritages.
Cat Ba Island
Cat Ba is the most famous island in Hai Phong, with Lan Ha Bay on the top of the most beautiful planet. There are clear blue water beaches, old forests, ancient fishing villages.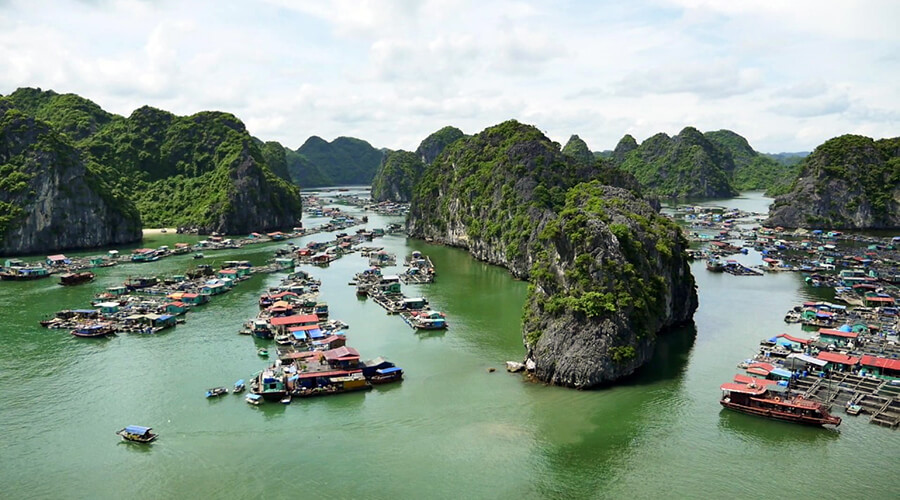 Every year, the island attracts millions of domestic and international tourists to relax and visit. The famous beaches in the island include Cat Co 1, 2, 3 but often crowded, especially in summer.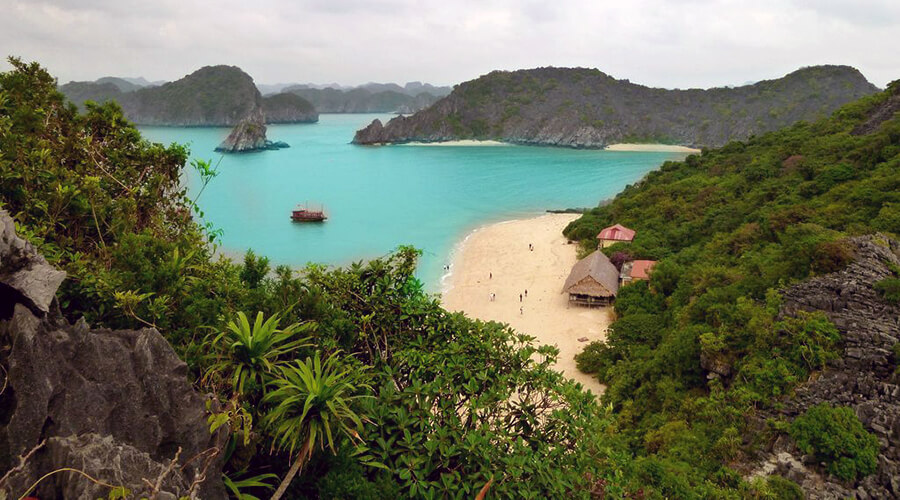 Tourists can choose the pristine beaches on Monkey Island, Tung Thu Beach and the uninhabited beaches outside Lan Ha Bay by buying tours or renting boats from the locals.
Ly Son Island
Ly Son Island (Quang Ngai) is located about an hour from the mainland, dubbed the "Kingdom of garlic" because it grows a lot of garlic, especially garlic grown on sand into green fields. , with a completely different flavor than garlic grown on special soil conditions. This is a famous tourist attraction attracting tourists in the past few years. Some attractive places to visit this island are Thoi Loi volcano peak, To Vo lava gate, Perforated pagoda, Cau cave, Be island …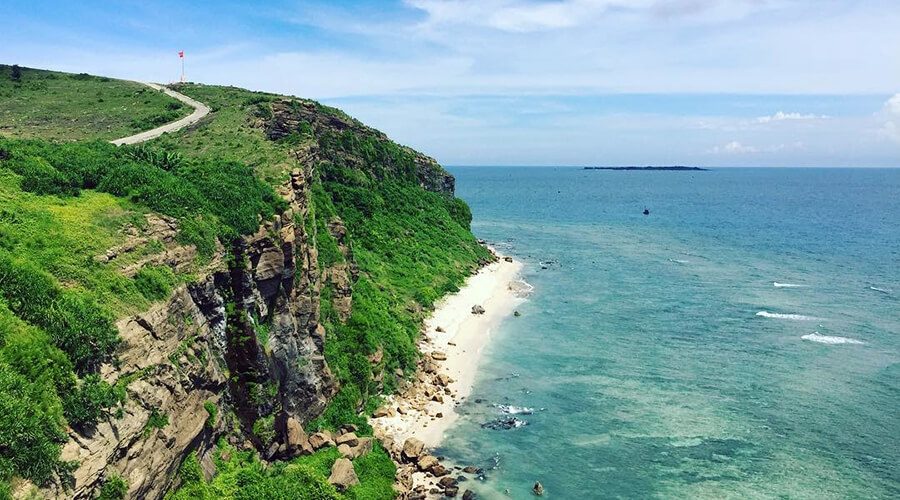 In the early years when it was first known, Ly Son Island was a pristine island with clear beaches. However, the massive development has made this place fall into a state of great changes in the natural landscape. Especially after every holiday, garbage appears so much that Ly Son suddenly becomes sleazy, forming a big minus point in the eyes of visitors. The main reason is due to the awareness of the people involved in tourism on this small island.
The 5 best Islands post still needs to improve and update based on your votes when you travel to Vietnam. Therefore, don't hesitate to contact us to share your experience in this country.
Best regards,
Vietdream team.
---